It's time to reimagine the role of program officer
When it comes to philanthropy, much has been written about the need to move to more trust-based grantmaking. Critical to transforming how foundations fund is to understand the evolving role of the program officer with respect to how we relate to grantees. As funders, we need to cut through bureaucracy, and create space to reimagine our roles in ways that shift and transform power dynamics between grantees and philanthropy. Many of our fellow funders, like Voqal, are leading the way, transforming the ways philanthropy works. We not only champion this change but want to do our part to make it more ubiquitous. And that starts with program officers.
Any serious adoption of trust-based philanthropy needs to create opportunities for program officers to spend less time on compliance and more time partnering with grantees on the journey to impact. This is a change that not only can accelerate outcomes but also allows program officers to engage with grantees more creatively and strategically. As research from the Center for Effective Philanthropy shows, relationships matter.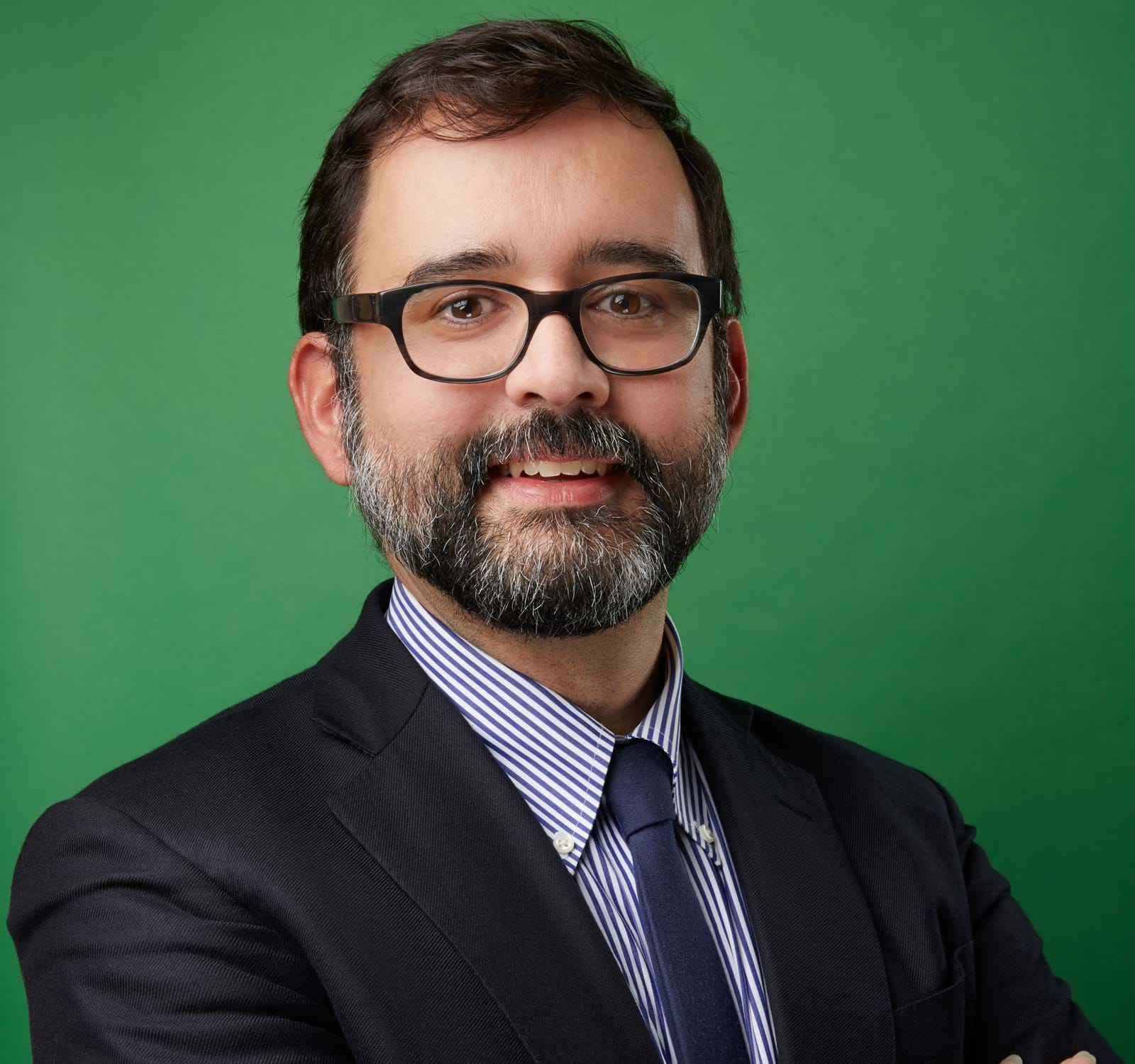 These relationships can also catalyze change across philanthropy. We at Ford commissioned a study with MilwayPLUS to find ways for funders to accelerate more equitable grantmaking.We found that leaders across nonprofits and foundations agreed on four qualities in program officers that build true partnerships with grantees: inclusiveness that elevates the grantee as expert, a service orientation that puts the grantee in the driver seat, an equity mindset and network weaving that connects grantees with key partners and stakeholders to elevate their impact.
Elevating the grantee as the expert
Program officers are often hired for their expertise on an issue, so naturally a growing number of Ford's grantmakers come from the sectors we fund. However, the minute we step into our roles, we make a point to recognize that our grantee partners are the true experts and we, in fact, are their supporters. This is especially important because of the longstanding power dynamics that enable a single funder to determine the fate of an organization. We've learned this from our grantee partners like Tania Turner, executive director of women's rights nonprofit Fondo Semillas, a women's rights nonprofit in Mexico. "To shift power [as a funder]," she said, "first you need to acknowledge that the partner you are talking to has expertise and knowledge about their context and what they are doing. If you really think that you are their partner, the conversation and the dialogue should be peer to peer."
As program officers, it's our job to build a respectful relationship with grantees, so nonprofits can ask funders for the support and tools they truly need to make change. We make sure to communicate that we are open and accessible, and value hearing from grantees, be it a question, concern or feedback on the grant process. In our experience, inclusiveness happens when officers express curiosity about and support for a grantee's entire organization, not just the parts that relate to the foundation's strategy and goals. Indeed, inclusive grantmakers listen as much as they talk to grantees. At Ford, we also aspire to lift up the voices of grantees via surveys, one-on-one conversations or advisory groups to influence management and board conversations and decisions.
Putting the grantee in the driver's seat
According to the research from MilwayPLUS, program officers who embrace a service oriented approach with grantees and the fields they work in will begin to shift their focus from rigid deadlines and burdensome processes and instead ask their grantees' what they need and how to improve the grant process. We then have the opportunity to "walk the talk" by making as many changes as possible to ease the burden on grantees and shoulder more due diligence work on our end.
To achieve this standard and orient ourselves in service of our grantees, program officers should work to respond quickly to inquiries, using channels most accessible for grantees, like video chat or WhatsApp for those outside the United States. We can also ask grantees for feedback on which processes they value and how to simplify or eliminate other parts of the process. We use our status within grantmaking communities to work with peer funders supporting the same organizations to agree on a common, simple reporting format, or substitute phone calls for written reports. Moreover, we can give grantees freedom to share their highest impact story with us, unfettered by prescribed questions and word counts. According to Matt Forti, managing director of One Acre Fund in East Africa, funders can become better partners to grantees through "frank, one-on-one dialogue and being able to provide direct feedback on an individual program officer you work with, in the spirit of helping them do better and ensuring the way they work with grantees is part of how they are evaluated."
Advocating for equity
Program officers can play a critical role in applying and accelerating the use of an equity lens to drive funding towards leaders from historically marginalized groups. We can ask tough questions about our own institutions, and back them up with data and experience. We can compile grantmaking data to show the diversity of leaders we fund and how it aligns, or doesn't yet, with the intended impact.
And we can also show trends in the type of funding these leaders received: Is it flexible? Multiyear? Enough to advance change? Program officers can actively dismantle differential—even unconscious—grantmaking approaches and reporting requirements for leaders from underfunded communities. For example, in the U.S., the historic gap in multiyear, flexible funding for leaders of color has created an administrative burden that takes away time from program delivery and impact. Kris Hayashi, outgoing executive director of the Transgender Law Center in Oakland, stresses that "Starting with multiyear funding…is even more important for communities who, whether it's because of race or gender or class or disability, have faced historic and ongoing neglect from larger funding streams, because of the amount of catch-up funders have to do."
Connecting grantees to accelerate impact
Funders have long offered grantees three classic "T's" of philanthropy: time on their calendar, talent, or knowledge, in a given field, and treasure in the form of grants. To better support grantees on the journey to impact, we encourage program officers to focus on two more: ties and testimony. Ties are about building networks across a field, introducing grantees to each other or inviting (and providing the funding for) them to participate in relevant gatherings, appear on panels, and continue to connect like-minded organizations. Testimony brings program officers' influence to bear in lifting up grantees to other funders, sometimes as part of collaborative funds, to broaden their access to additional resources. Program officers serious about weaving networks can hold calls and gatherings for grantees to share their experiences and report lessons learned to peer funders. They can also join or create ecosystem networks, oftentimes hosted by philanthropic support organizations like Exponent Philanthropy, National Center for Family Philanthropy, Grantmakers for Effective Organizations, New Profit, National Committee for Responsive Philanthropy or Council on Foundations, to strategically broker knowledge and grow movements. Abigail Dillen, president of Earthjustice said, "I have seen funders think about the ecosystem of groups who need to come together to achieve a long-term, audacious goal and actually embed in that ecosystem to do strategic thinking along with grantees."
There's no denying that foundations have focused on a more equitable distribution of charitable dollars in recent years. That is an excellent first step, but we must become even more strategic partners to grantees and deepen the practices that truly demonstrate our trust in them and advance their ability to affect change. Ariadne and EDGE Funders Alliance recently launched a Funding for Real Change toolkit for foundation staff and trustees, drawn in part from the equitable grantmaking study we commissioned, to help advance these important behaviors. The toolkit offers tips and resources for those who seek to shift the balance of power with grantees and learn, together, how best to achieve social impact goals. The grantee networks mentioned above also offer opportunities for like-minded funders to come together and support each other in improving philanthropic practices. The responsibilities we hold as program officers have changed in recent years in ways that have the potential to increase our impact. The good news is that there are resources and support available to help make this shift more than just a passing trend.
The advice in this reflection draws on the Funding for Real Change toolkit and Five Accelerators of Equitable Grantmaking.
RELATED GRANTEES