​Located at 320 East 43rd Street in New York City, the Ford Foundation Center for Social Justice is a hub for social good and the courageous people who devote their lives to achieving it. Home to the Ford Foundation and three organizations aligned with our mission, our landmark building features 81,000 square feet of convening space for the social sector, a beautiful garden and an art gallery open to the public.
Please read our full visitor guidelines before arrival.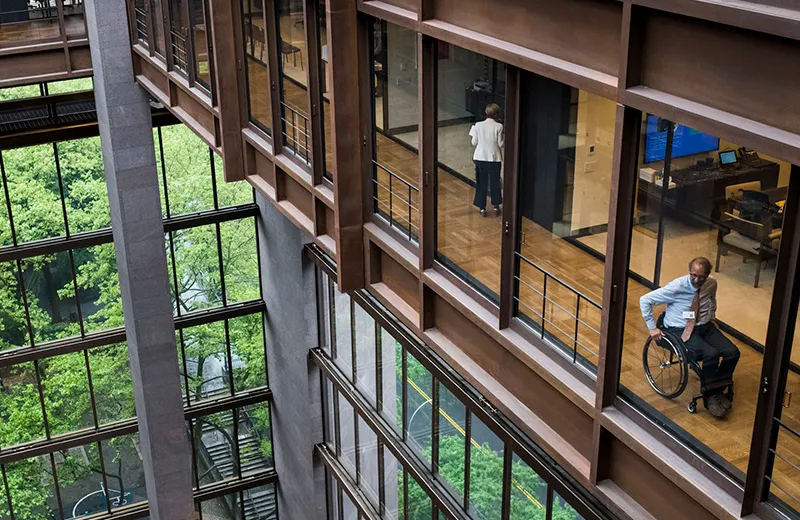 Visitor information
Our building—including our garden and gallery—is open to the public. Our spaces offer unique accessibility features to create an equitable experience for every visitor.
Ford Foundation Gallery
Our art gallery is open to the public and centers works that engage with issues of justice, dignity, and fairness.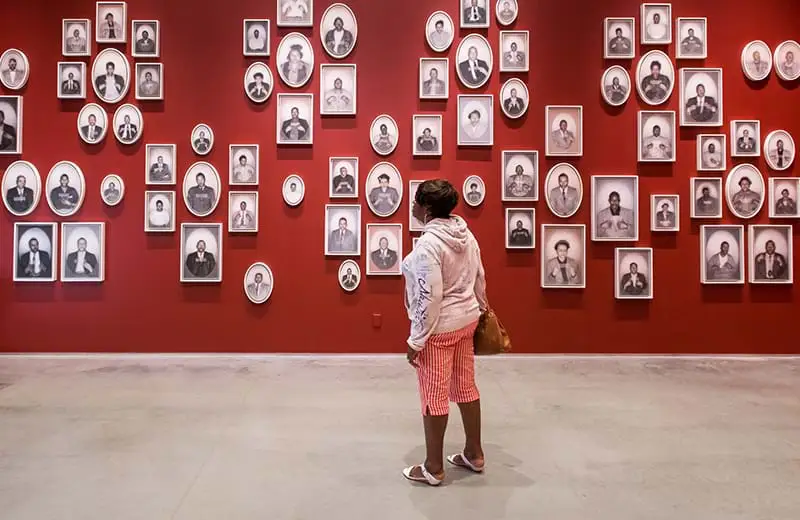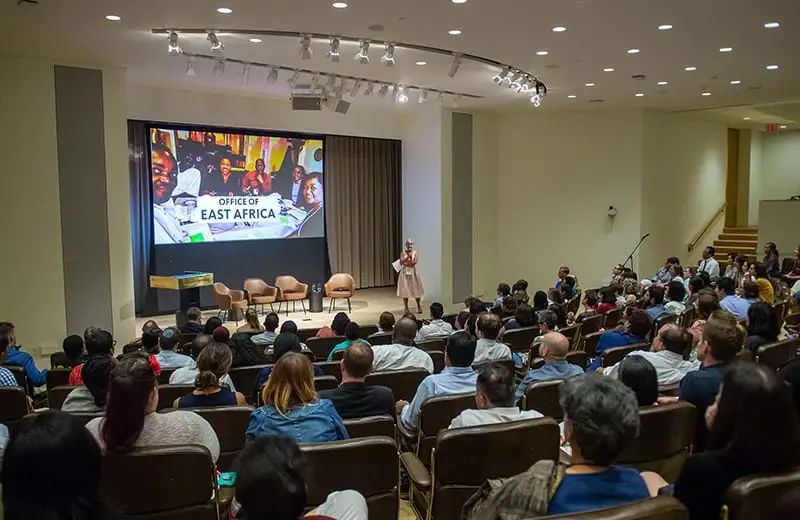 Event spaces
Our event spaces are available for booking by request from organizations aligned with our mission.
Sustainability
Our building's design, materials, and operations reflect our commitment to being responsible stewards of the environment.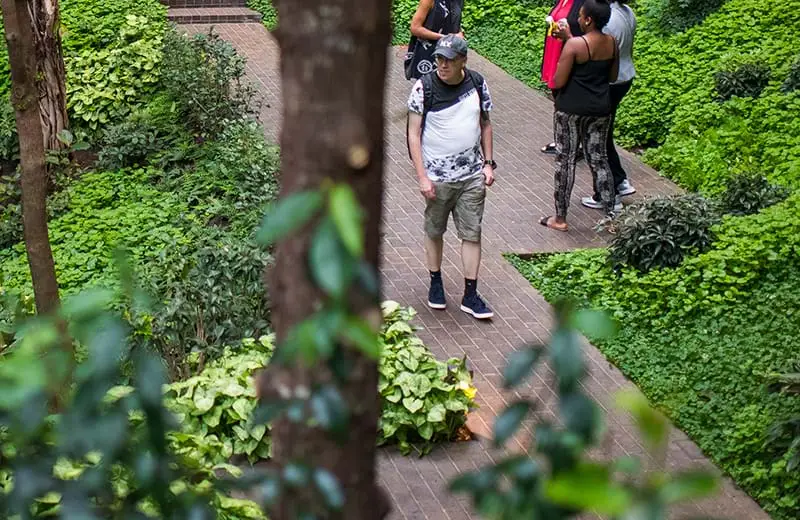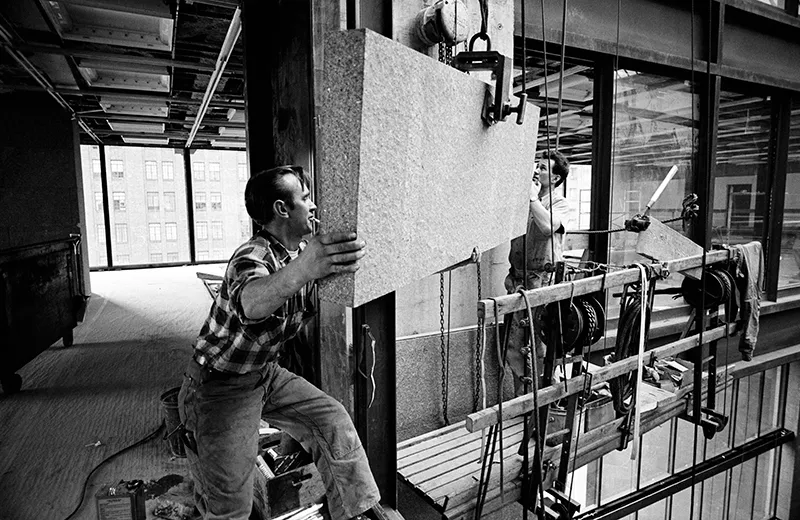 Our building's history
Explore the history of our unique landmark building, designed by renowned architects Kevin Roche and John Dinkeloo, from its opening in 1967 to its 2018 renewal, led by the architecture and design firm Gensler.