Future of Work(ers)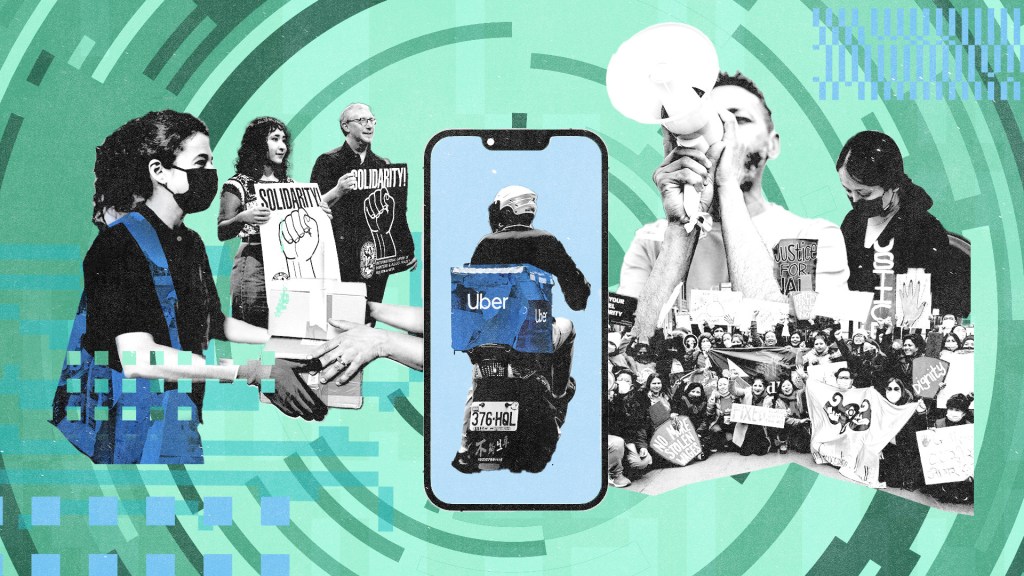 The nature of work is changing—and at a magnitude that we have yet to fully grasp, let alone respond to. Over the past several decades, the workplace has been transformed by globalization, changing power dynamics, and the growing economic role of financial markets. New and emerging technologies—including artificial intelligence, robotics, and big data—are playing an increasingly important role in shaping the jobs of the future, by shifting jobs between sectors, transforming the kinds of tasks that are done in existing jobs, and changing how people connect to work. Traditional employment is beginning to look more and more like "gig" work, with unpredictable work schedules and more precarious working conditions and rewards.
These changes have broad implications. As technological innovation upends more sectors of the economy—displacing jobs and changing the nature of work tasks—deep economic anxiety fuels mistrust of democratic institutions and magnifies age-old prejudices and discrimination. Labor market policies, which regulate and help determine the nature of employment and employer-worker arrangements, have not kept up. Millions of workers can't afford to simply cope with a changing marketplace and growing economic risk.
Worldwide, many types of workers are affected by these seismic changes, from the creative professional working "gig to gig" to the retail or restaurant worker, the home care worker negotiating price and availability with customers through an app, the construction worker, and the long-haul trucker worried about a future of driverless vehicles. But the changes are not impacting people equally: women, people of color, migrants and people with disabilities disproportionately bear the brunt, exacerbating inequality overall.
If harnessed properly, new technologies have the potential to create new industries, occupations, and jobs. Rather than simply replacing human labor, technology can augment it. Tech can also be a boon to people with disabilities, and has the potential to help increase human productivity as well as job quality. Maximizing this potential will require strong policies, regulations, standards, and innovative business practices that increase quality work and economic security. It will mean building a broad coalition of workers and their advocates, the private sector, and policy makers across levels of government to generate ideas and promote action. And it will take leadership from robust organizations focused on amplifying the power of workers.
What we don't fund
We know our partners' time is valuable, so we discourage using it to submit proposals that don't fall within funding guidelines. In this spirit, we aim to be transparent about what our grantmaking does not support.
We do not make grants to support efforts to strengthen economic and financial security outside the context of work for example in areas such food and nutrition assistance. We do not fund scientific or technological research that is disconnected from work and workers. And we do not fund workforce development and skill-building, or entrepreneurship training and financing.
Note: The foundation's Mission Investments team does invest in enterprises, including funds that emphasize job quality.
More from Future of Work(ers)
Program staff in Future of Work(ers)