The Challenge
In 2016, the Foundation Foundation launched a five-year, $1 billion grantmaking initiative: BUILD (Building Institutions and Networks). The initiative is based on the belief that a combination of grantmaking strategies–unrestricted general operating support, multi-year commitment, core support for institutional strengthening, grantee convenings for shared learning, and technical assistance–will accelerate and amplify the impact of social justice organizations globally.
What's in the Report
In February 2018, Ford commissioned the consulting firm NIRAS to conduct a developmental evaluation of BUILD to assess BUILD's contributions to strengthening grantee institutions and networks and to fostering more effective networks and ecosystems of social justice nonprofits. It also sought to gain a deeper understanding of the links between institutional strengthening and programmatic outcomes. With the caveat that BUILD is in an early stage, the report summarizes emerging findings from this first of three evaluation phases (the last phase will conclude in 2021).
Overall, it observes that BUILD's combination of flexible funding and technical assistance shows great promise as a transformative approach to social justice grantmaking. Other key findings include: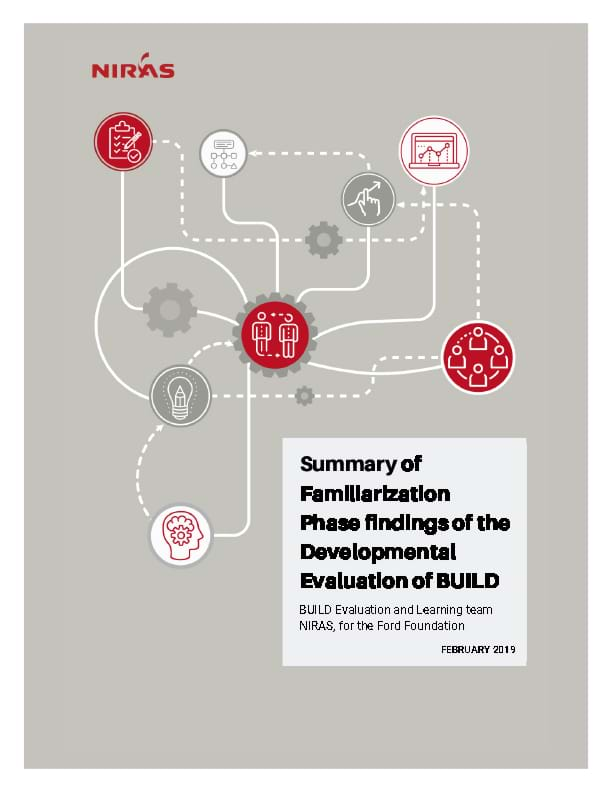 BUILD's commitment to five years of predictable funding enables grantees to focus on reflective, strategic and structured strengthening of their organizations, networks and partnerships. These concerns are usually postponed or sidelined due to lack of funding and lack of sufficiently secure funding.
BUILD's emphasis on institutional strengthening enables grantees to work more intentionally and strategically as they build their operating capabilities. BUILD grants provide grantees with the time, space, resources and freedom to rethink how to achieve mission impact, including how to invest in their organizations. This includes greater investment in the organizational capabilities needed to achieve impact, in strategies and in safety and security.
BUILD is deepening relationships between Ford and grantees. BUILD has often provided a basis for a more constructive and trusting donor-grantee relationship, based on a mutual commitment to seeing how stronger institutions can contribute to social justice. BUILD's "grantee in the driver's seat" approach has required a shift of perspective and behavior by both grantees and Ford program officers.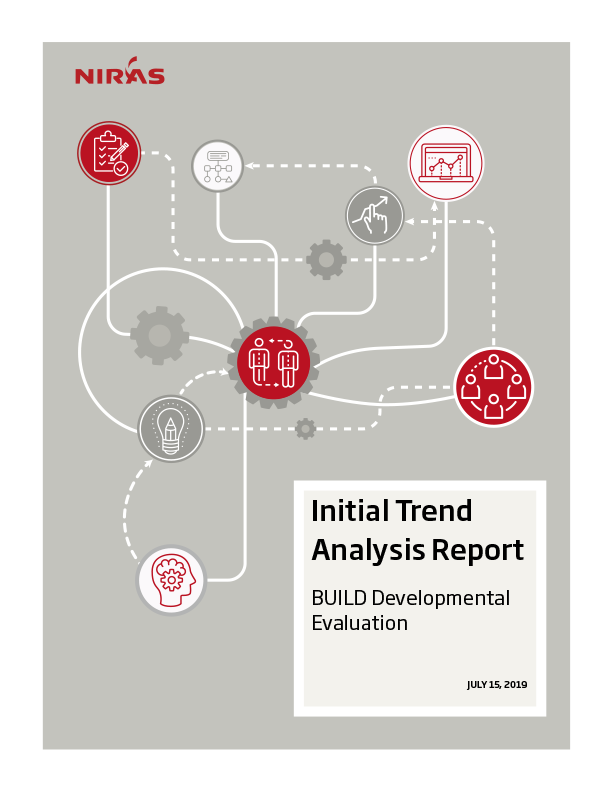 The report also highlights the conditions needed for BUILD to work, given the diversity of the grantee cohort. These include an acknowledgement of how context and Ford's own strategy revisions may impact grantees' experiences with the initiative, and the need for flexibility, adaptability and transparency on Ford's part.