Reflecting on the Future: Artists and Creatives Can Help Reimagine our Housing System
How did the Ford Foundation's Cities & States program—which focuses on issues of housing, land and place—come to support the production of a video game, an animated web series, a children's book, podcast and interactive website?
"All organizing is science fiction," adrienne maree brown, Octavia Butler scholar, emergent strategist, author.
"Ideas at first considered outrageous or ridiculous or extreme gradually become what people think they've always believed," Rebecca Solnit, writer, historian, activist.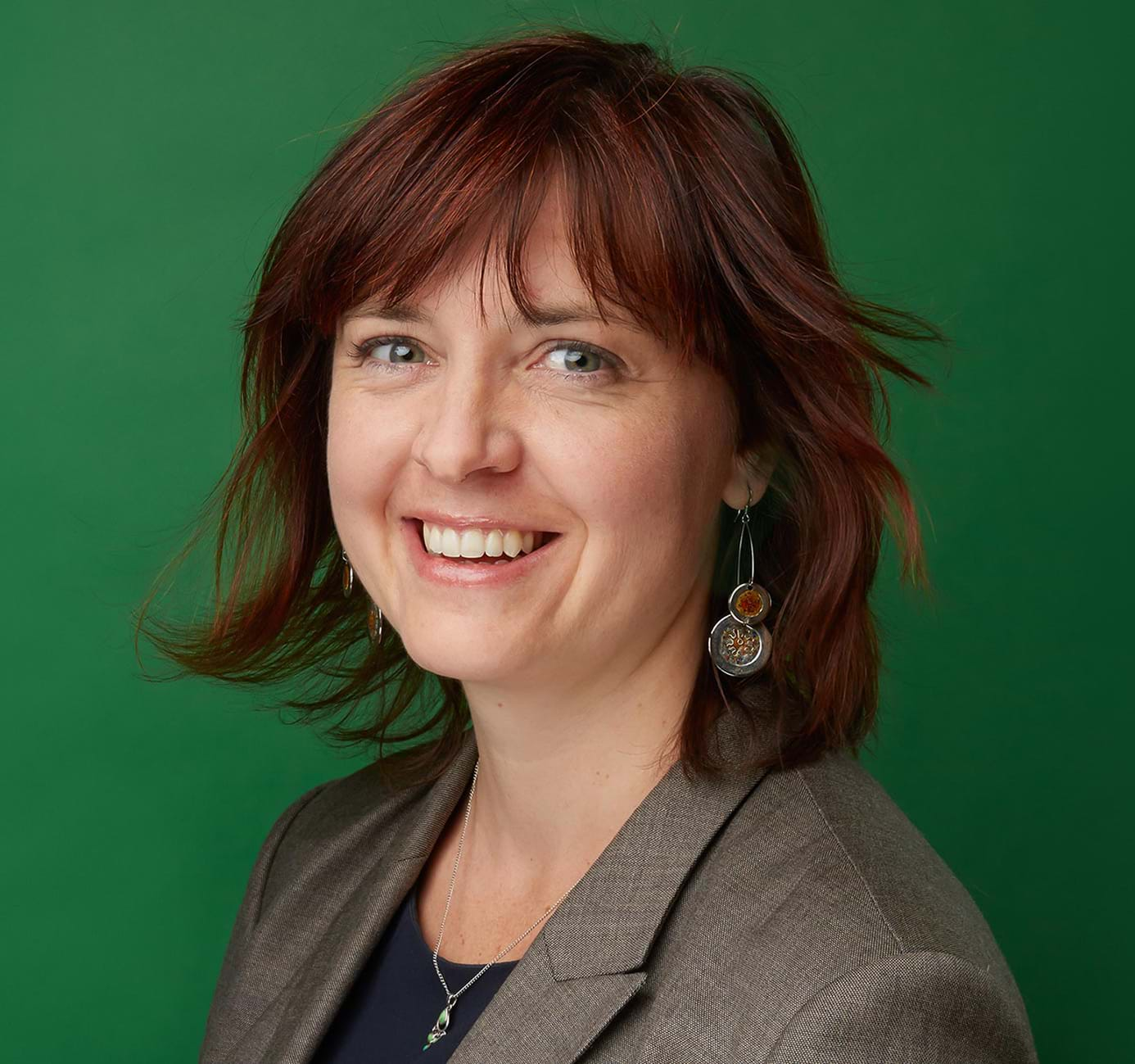 One of the most profound shifts in my own perspective as a program officer has been an understanding and embrace of how essential art and culture can be to social change. As Jeff Chang, Marya Bangee, and other artists and creatives have taught me, "culture change always precedes political change." So as part of Just Cities' goal of building political will to end housing insecurity, we have supported work that makes visible the norms and paradigms that underpin society's dominant narratives about how land is used and what it means to have a home. Overall, I have come to understand my role in philanthropy as making visible how our collective relationship to land and development (our "built environment") impacts both community and individual well-being.
The entire US Program team had a collective moment of sudden insight in 2014. During a long series of meetings exploring the facets of inequality in society, we prepared to develop new programs and strategies. Together we recognized that various forms of inequality were made possible and exacerbated by harmful, entrenched cultural narratives. Our internalized core beliefs about individualism, resource scarcity, white supremacy, and the logic of the real estate markets, for example, in turn shape how we think the world should work, and what the possible solutions are to social problems. Our collective realization was that these harmful dominant narratives were underpinning and reinforcing inequality and impeding society's ability to see the injustices that people encounter every day—from algorithmic bias to foreclosures and evictions to immigration to voting rights. These harmful narratives undermine our ideals of democracy and economic fairness, and they pervade throughout the media, through popular culture, and often even unintentionally among progressive movements.
As the Just Cities and Regions (JCR) team began to develop strategy, we knew we needed to incorporate strategies to shift these underlying dominant narratives as part of our approach. We decided to create a capacity-building cohort of grantees, initially called the Just Cities Narrative Shift Project. The participants were all working on policy related to racial justice, housing, and the built environment, either as communications directors, coalition leads, policy researchers, or organizers. This cohort of advocates and organizers met for a year to build their own understanding of narrative frameworks, supported by a team of artists, resource partners, and trainers led by Luisa Dantas, and including Anat Shenker-Osorio, Working Films, and the Center for Story Based Strategies. Ford provided additional support for a learning partner to work alongside the cohort to document the process and the lessons. Leila Fiester's memos document the cohort formation, the design choices we made in setting it up, and the outcomes from the cohort's work together.
After a year of learning together, the cohort met in New Orleans in 2018 to decide which multimedia narrative projects to create. They partnered with artists to create the Rise-Home Stories Project, a suite of five multimedia narrative projects that reimagine our collective relationship to land and home. These projects were developed by the cohort, working in partnership with a diverse array of artists, and featuring both fiction and non-fiction storytelling that promotes the understanding that there is abundance of resources to take care of all our needs, and the power of collective action to change systems and advance social change. Personally, seeing these projects come to life from concept to reality was a learning experience about the power of artists and activists working together, and the invaluable contributions both groups bring to high-level, creative work for social change. And these projects—a podcast, children's book, video game, animated web series, and interactive web experience—are so different from the campaign materials and communications typically produced by advocates. They are award-winning creative projects designed to impact what we think, feel, and believe about land and home, and what we think is possible in terms of a more just future.
Accessibility Statement
All videos produced by the Ford Foundation since 2020 include captions and downloadable transcripts. For videos where visuals require additional understanding, we offer audio-described versions.
We are continuing to make videos produced prior to 2020 accessible.
Videos from third-party sources (those not produced by the Ford Foundation) may not have captions, accessible transcripts, or audio descriptions.
To improve accessibility beyond our site, we've created a free video accessibility WordPress plug-in.
JCR's work with Anat Shenker-Osorio helped us identify the existing, dominant narratives around housing and land that we need to contend with and create alternatives to if we want to have more just and equitable development and housing. Too often we fall into the trap of framing housing as a commodity or a vehicle for building individual wealth, rather than a human right and a basic need. Housing is also often framed as solely a personal issue, of concern to individuals and families, rather than a public good or an issue where collective action can create change. With this understanding, we supported a few other projects beyond our existing grantees to pilot new ideas and framing with additional audiences, including journalists, policymakers, designers and creative professionals.
One project that will launch in 2022 is The Plot of Land, a journalism and digital design project led by the Monument Lab in Philadelphia to review and reassess the history that informs our understanding of how we relate to land, housing, and land ownership. We've also provided support to Renaissance Journalism to develop a fellowship for journalists to develop new projects focused on community solutions related to land and housing. These projects were born out of an analysis of media and journalism, and the need to inspire different journalistic approaches to housing beyond the current coverage focused on units, real estate, and economic development, including the consequences of the racialized systems of profit that form the basis of our current housing market.
Finally, while not an explicitly cultural project, the 2020 Housing Playbook Project led by Lynn Ross and Community Change is rooted in the principles of culture change preceding policy change. It posits to federal policymakers that housing is a human right, and offers policy suggestions such as "halting all evictions and foreclosures in the aftermath of a natural disaster"—ideas that were not seen as in the realm of possibility in the United States just a few years ago. The realities of COVID-19 have changed what society sees as possible or necessary. It has forced policymakers to consider ideas that would have seemed improbable in the past about the need for homes for all of us, the nature of essential work, and much more.
I have been inspired by speculative fiction writers including Octavia Butler and N.K. Jemison, journalists like Nikole Hannah-Jones and Farai Chideya, and abolitionists like Mariama Kaba. By understanding the past and the narrative frameworks that underpin our history of systemic racism, we are able to envision and create a radically different future, based on different, more just systems. These culture-makers inspire me to think about how we create brand new ideas and systems, rather than trying to adapt systems that were born out of racism and patriarchy. JCR's narrative strategy and support for fiction, non-fiction, research, and journalism projects, was informed by all of these writers' work. There is still much to do, however, to continue to change dominant narratives about our collective relationships to home and land.
From all of this work, I've found the following lessons to be most important:
Artists, advocates, and organizers working together in true partnership can create more powerful creative work. As part of the Rise-Home Stories project, former Texas Housers Deputy Director Christina Rosales collaborated with Evan Narcisse as the lead writer for Dot's Home, a video game that follows a young Black woman in Detroit living in her grandmother's beloved home, as she travels through time to relive key moments in her family's history where race, place, and home collide in difficult choices. Narcisse's storytelling and video game skills paired with Rosales's expertise in housing policy make the game a powerful and credible way to get players to explore their own relationships to race, place, and home and the impact of policy choices on community and family outcomes. Dot's Home is gaining attention, nominated for the Ignite Impact award, and awarded the Unite for Humanity grant. The game format connects with audiences that our usual approaches to advocacy would never reach—including younger audiences, and people who learn through immersive experiences rather than policy briefs.
Do what it takes to center diverse stories, voices, and creative expertise. This may take more time and resources, and requires that as funders we avoid driving a timeline with a false sense of urgency. We know that the housing advocacy, technology, and creative industries lack representation from people from historically marginalized backgrounds. However, with the Rise-Home Stories project, the cohort and resource partners took care at every step of the creative and design process to ensure that people of color, women, and LGBTQ people were not just represented in the stories being told, but were centered in the decisionmaking and creative process for each project.
Plan for this work to take abundant time and resources. While the need to stop the violence of evictions and homelessness is urgent, cultural organizing, building trust between partners, and collaboration takes time. Too often grantmakers make the mistake of pushing a sense of urgency into projects. We saw the most generative and impactful outcomes when we were able to allow grantees and partners to take the time needed to dream together and to work without the constraints of philanthropy-driven timelines or objectives.