From Reform and Opening to Opening without Reform: Lessons from the Ford Foundation's Law Program in China
After three years of quarantines and isolation in China, the government has lifted its zero-COVID policy, signaling a willingness to open and resume connections with people from other countries. While movement across China's borders becomes more routine, uncertainty remains around the future of China's interactions with foreign governments and foreign civil society.
This moment reminds us of the challenges that foreign philanthropies, including the Ford Foundation, faced in the late 1970s when they began building connections with China after the death of Mao Zedong. The barriers seem even more formidable today: Instead of creating ties under an official Chinese policy of "Reform and Opening Up," the current task is to rekindle relationships in an atmosphere that does not welcome reform.
We are facing a moment of extreme pessimism regarding the future of foreign legal assistance to China and the future of the country's legal reforms. It is easy to feel discouraged, but positive insights from our research on the Ford Foundation's nearly four-decade law program in China resonate today.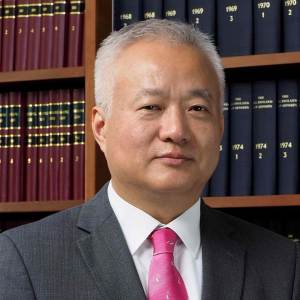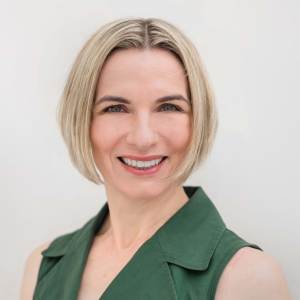 In fact, data from our expansive study on Ford's multi-decade China program found that the law program was instrumental in providing Chinese actors with multiple opportunities. More specifically, the program produced three major outputs. It exposed stakeholders to new ideas, alternative norms, and practices; helped them engage in joint formulation of project designs; and provided access to sustained Ford project support critical to smooth and impactful implementation.
Since the end of the law program in 2015, we found that the Chinese government has initiated a number of restrictions on foreign funding for nongovernmental organizations, most notably through the Foreign NGO Law, which took effect in 2017. Encouragingly, the desire for foreign contacts persists. Legal academia and civil society activists continue to reach out to organize and participate in online meetings and other events.
The insights listed below may offer a path to pursue future collaboration.
Background
In 1979, the Ford Foundation awarded its first ever grant to support activities in China; $200,000 was provided to the Law Institute of the Chinese Academy for Social Sciences (CASS). This initial funding catalyzed a four-decade legal assistance program.
To design this new program, the Ford Foundation engaged a diverse range of collaborators across the country. Ford made grants to state institutions, law schools, and grassroots civil society organizations working on issues related to gender, discrimination, environment and other policy areas. Over the course of the program, the foundation nurtured generations of academics and NGO leaders.
The law program was initially centered around academic legal exchanges, which sent young academics from China's leading law schools to the U.S. for training. By 1983, these exchange programs evolved, becoming the Committee on Legal Educational Exchanges with China (CLEEC). When CLEEC was phased out in 1995 and replaced with in-country programs, Ford had spent more than $4 million and sent over 200 Chinese scholars to U.S. law schools. CLEEC laid a foundation for future law-focused programs in China, and also served as a litmus test to determine the potential for legal reform as China opened to the world.
Most of the foundation's partners were based in Beijing, but it also worked with actors across the country to ensure different needs in diverse geographies—both urban and rural—were being met. Additionally, Ford's law program in China extended beyond the country's borders. Chinese legal scholars and practitioners participated in summer schools on American and comparative law; these were offered in Chinese law schools and short-term foreign exchanges also brought students to train in the U.S., other parts of North America, Europe, and Asia.
Strategic focus
The law program's core grant activities were organized into three categories: capacity building, advocacy, and legal reform.
After decades of Mao's rule, China had limited legal talent; law schools were closed during several periods, including the Anti-Rightist Campaign, Great Leap Forward, and Cultural Revolution. In the post-Mao era, the government recognized that law schools urgently needed qualified professors to teach China's future judges, prosecutors, and lawyers. The foundation likewise saw this need and provided critical resources to nurture a new cohort of legal minds who eventually became leaders in China's legal academy.
For the second, the foundation supported public interest law institutions. The foundation sponsored university-based legal clinics and public interest law centers and supported internships and fellowships to link legal education with public interest advocacy. These efforts shaped China's public interest law landscape.
To promote legal reform, the foundation supported legal experts to study legislative and policy challenges related to legal system functioning, including criminal procedure, legal aid, administrative law (encompassing judicial review, public hearing, and open government information), and the operation of the courts.
While the Chinese government recognized the need to rebuild the legal system—and acknowledged that foreign actors could facilitate this goal —it also insisted on limiting foreign engagement. Foreign projects were not allowed to advocate for political reform, but other guidelines were vague, and there was a general murkiness regarding what projects could and could not do.
Today, while the scope for foreign engagement in the field of law is narrower than at any time since 1978, it has not been eradicated. The Ford Foundation's China law program's nimbleness in navigating shifting political spaces demonstrates the need to be creative in identifying activities that are feasible today while always keeping an eye on what might be possible tomorrow.
Taking the long view
After making its first grant within China in 1979, it was nearly another decade before the foundation was able to establish its representative office in Beijing in 1988. For the following three decades of the law program's existence, the Ford's Beijing-based officers were keenly watching when, if at all, various projects were possible.
The multi-decade law program is a study in alert patience. The foundation, like other foreign funders, needed to be adept at reading the political winds that shaped the zone of permitted work. This required being both astute and flexible as the situation on the ground changed and, at times, to simply wait.
When opportunities arose, the foundation's in-country presence positioned it to pivot from a more passive stance to seizing opportunities for meaningful engagement. The foundation's capacity to be perceptive, unhurried, and reflective was key to its multi-decade arc of law-focused initiatives.
This decades-long program was only possible because the Chinese government wanted this collaboration. Throughout its duration, the Chinese government was the principal driver of legal reform, having recognized a need to develop the country's legal system. The foundation was a supporting player in a vast ensemble that was suggesting various roadmaps for the ultimate decision-makers to follow.
Reconciling values
The Ford Foundation is guided by its mission to reduce poverty and injustice, strengthen democratic values, promote international cooperation, and advance human achievement. The primary reason Ford has been able to work in China is because the foundation shares the government's poverty reduction goal.
The foundation did not come into China with a political agenda; it never advocated for change to the constitutional order, nor did it present a preferred structure of government. It did, however, arrive with deep-seated convictions about the inherent dignity of all people and that the legal system should support the rights of all.
The Chinese leadership and the foundation were far from sharing a unified, cohesive vision of the normative goals of China's legal reform project. To do this work, the foundation had to avoid conversations around the Constitution and government structure. At the same time, the foundation never disguised its values and was always clear about its commitment to democracy, openness, pluralism, and rule of law. Many individual Chinese citizens with whom the foundation interacted over the years shared these values with Ford.
Striking aspects of the numerous conversations held with former Chinese grantees during our study were the overwhelming desire to improve the lives of their compatriots. These groups expressed tremendous gratitude for the foundation's support and valued the relationships cultivated with colleagues inside and outside China. Many of these relationships endure today and can help both to seek out new ways to improve the lives of Chinese citizens.
Today, we anticipate that China's initial path out of pandemic-period isolation will result in re-opening but not reform. We are, however, optimistic that the lessons from the foundation's law program can help guide others seeking to resume or begin building relationships in the legal field.