Why impact investing needs to prioritize public interest technology
Just over a year ago, we urged philanthropic leaders, impact investors, ESG investors, and forward thinking venture capitalists (VCs) to take a proactive role in holding tech companies accountable for unintended harms. Our piece in the Stanford Social Innovation Review (SSIR) asked these stakeholders to do more than push back against or condemn an industry that can define, perpetuate, or exacerbate existing racial, gender, socioeconomic, and labor inequities. In fact, it implored them to be deliberate and thoughtful in their investments and to drive funding toward the next generation of "public interest" tech companies committed to doing good and innovating.
Today, we find ourselves in the midst of an "AI boom," and the red flags keep appearing. For the better part of a decade, visionary leaders like Safiya Noble, Ruha Benjamin, Joy Buolamwini, and Timnit Gebru tried to warn us about AI. They stressed that there were huge risks in companies racing to train machines with massive amounts of data without addressing the social, political, and economic inequities that would result. Mainstream scholarship has finally caught up. The Federal Trade Commission has also voiced its concerns, opening a July investigation into OpenAI Inc., the company that makes ChatGPT. In a 20-page letter posing dozens of questions, the agency asked how the start-up trains its AI models and treats personal data. And yet, venture capital is pouring billions of dollars into the next generation of industry-defining technologies. As Silicon Valley continues to build at an enormous scale, civil society is expected to single-handedly protect the public interest while ensuring equitable and ethical outcomes for the next generation of technology with limited and constrained funding. This is untenable. Instead, we believe that impact investing and philanthropy must play a vital role—now, more than ever—in building an equitable tech future centered on the public interest.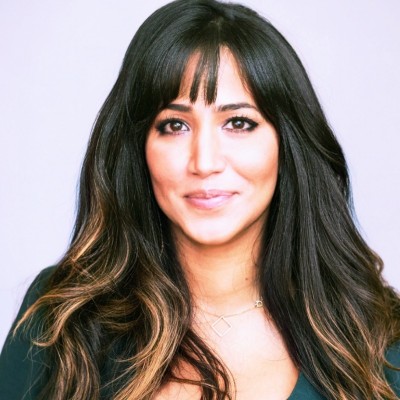 Wilneida Negrón
Co-Founder, Startups & Society Initiative/Strategic Advisor Responsible Innovation Labs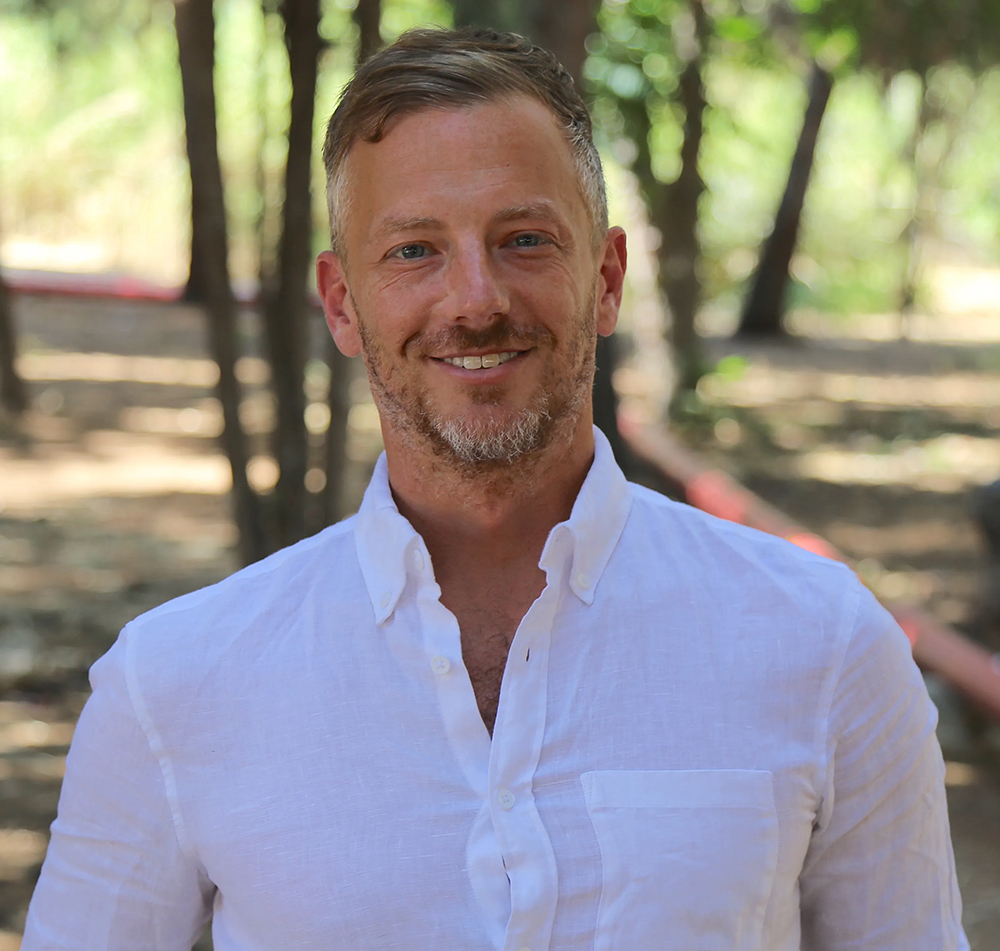 Lyel Resner
Visiting Faculty, Head of Public Interest Technology Studio, Cornell Tech; Co-Founder, Startups & Society Initiative
A brief history of the impact space: where it's been and where it must go
Impact investing emerged as a new asset class more than a decade ago. In a seminal research paper from J.P. Morgan, the Rockefeller Foundation, and the Global Impact Investing Network (GIIN), the authors anticipated that the market would reach $400 billion in assets under management by 2020. There was abundant and necessary debate about what constituted impact, but field builders were committed to mobilizing a fraction of the capital markets to advance the Sustainable Development Goals and produce positive social and environmental impacts. Early skeptics questioned if the market would succeed, but their concerns proved unfounded. Today, the impact investing market is estimated to be worth $1.164 trillion, according to GIIN, and the vast majority of impact investors receive the returns they wanted and see the social and environmental benefits their money was meant to unlock. Positive changes are happening in fields including climate change, healthcare and biotech, and housing and real estate. And, growing evidence suggests that impact can generate alpha for investors.
While it is certainly true that philanthropy is increasing its allocations to mission and program-related investments, these tend to favor investments with clear metrics for measuring impact. Most philanthropies haven't built the capacity to source and evaluate tech-related investments. Ford is a notable exception. In 2016, it invested $20 million in public interest tech through its Technology and Society program. Four years later, in 2020, the foundation approved a $50 million grant budget for the Public Interest Technology Catalyst Fund, which has helped mobilize more than $130 million in complementary grantmaking from partnering foundations.
Impact investors, ESG investors, and forward thinking venture capitalists have an opportunity to build an alternative model by investing in a new generation of companies that are committed to public interest and/or stakeholder values, but this is yet to happen. The reasons are manifold.
Until recently, impact investing was assumed to be largely concessionary, and very few truly impact-driven companies achieved venture-scale returns. Most impact investments have also been within discrete impact areas like climate, health, and financial services that align with measurement frameworks like the United Nations Sustainable Development Goals. Additionally, early stage technology investments were often beyond the scope and networks of impact investors. At the same time, traditional silicon valley actors operated with tremendous speed and scale and continue to be the first hope and call, even for impact-minded founders. Thankfully there are growing efforts to bend impact investing in the direction of building tech in the public interest.
At this very moment, the future of tech hangs in the balance. It can be equitable and inclusive or, conversely, exacerbate inequality. The launch of ChatGPT has civil society back on its heels, with debates about how to curb the myriad potential harmful effects of OpenAI's flagship and haphazard rollout. What if the biggest tech companies 10 years from now had practiced responsible innovation from their inception? What if we could seed a new generation of companies that tie public interest into the core of their operations? What if the next generation of companies proactively and constructively engage with government and civil society to address the great problems of our time?
Envisioning—and building—a different future
In 2018, as a co-founder of Swayable, Lyel was dismayed to find that there were minimal tools and no community for people interested in building responsible tech companies. This held true even in venerated startup communities like Y Combinator. Knowing other founders who shared his frustration, Lyel teamed up with Dr. Wilneida Negron, a Ford tech fellow at the time, and launched the Startups & Society Initiative (SSI) in 2020 to fill a critical void in the tech sector. Three years later, SSI is a nonprofit think tank comprised of founders, investors, and researchers who continue to believe responsible tech is both a business and societal imperative. We are not the only ones: We've interviewed hundreds of influential founders and investors about building companies responsibly and published dozens of case studies. We also launched the Responsible Innovation Primer for Founders, which distills and consolidates more than 100 lessons from investors, operators, and founders. And, we lead the Responsible Innovation Founder Summit, which has attracted more than 700 global leaders each year since 2020.
We know that we are in a perilous moment but believe that if we act now, we can alter course. It is possible to create a different alternative than the present, frightening one that has many of us up at night, wondering if our data is being mined or manipulated, and how technology companies will impact the future of work, dignity, and democracy.
Now is the time to scale up efforts exponentially. The long-term tech strategy must do more than support civil society organizations in responding to how technological innovation impacts society, the workplace, and the labor markets. It is essential to take a proactive response by marshaling private capital into the public interest so that we build an alternative ecosystem—one that is populated by a new generation of companies committed to public interest tech and/or stakeholder values. This is not utopian. It's possible, and we believe there are specific actions investors, limited partners, early stage funders, and philanthropy can take right now:
Guidance for good actors: How impact investors can accelerate public interest tech
Embrace speed and urgency: Technology is building the future right now, and we need to ensure that prosocial and impact-minded investors have a prominent seat at the table. Impact investors need not compromise their due diligence but they cannot delay: It's important to keep pace with other investors in the ecosystem who move quickly. Strive to be founder-oriented—respect founders' time, keep your word, and move through your diligence processes as quickly and respectfully as possible to close or pass on deals.
Support ecosystem-building: Like many venture capitalists, a growing number of impact investors recognize the value of working together to top off funding rounds. By collaborating, we can help impact-founders hit their target raises and build their businesses more quickly. Investor collaboration also improves the ecosystem by creating more companies with a "cap table"—or shareholder ownership—that is values-aligned and interested in steering the company toward responsible practices and operations. There are notable pioneers in this work, including the membership association Impact Capital Managers and the Impact Investing Alliance, but the space is still fragmented, and collaboration isn't happening early—or often enough.
Broaden impact scope: Some investors are strictly focused on the Sustainable Development Goals, but others are in a position to consider investments that go beyond this purview—to prevent harm or promote responsible tech. Such investments are critically important and can steer and shape companies so they become good corporate citizens. For example, ChatGPT, Airbnb, and Zoom are not social impact companies per se, but they are building technologies that affect fields like education, affordable housing, and healthcare, respectively. If such entities were more attune to social issues and if their early investors prioritized such a focus, the landscape would be markedly different.
Catalyze capital: The next generation of founders is hungry for an alternative to traditional venture capital, which exerts pressure to grow at all costs. A recent survey from Sifted, for example, found that 96% of Gen Z founders said they want to prioritize values-aligned capital, and in a 500 Global survey, 91% of founders said responsible company building practices would make an investor more attractive. And yet, early stage impact investing in technology is underdeveloped, and there are limited funds where founders can go for values-aligned capital. Public interest tech impact funds that pool catalytic capital from philanthropy and impact investors can meet this demand.
Increase the number of impact operators in impact funds: There is a new generation of "impact operators," who have built and scaled purpose-driven companies as founders and executives. Such individuals understand what it means to work at the intersection of impact and purpose at the execution level and can significantly help source deals, conduct due diligence, and provide value to portfolio companies. Traditional venture capital is indexed heavily on bringing operators into funds, and impact capital would benefit from this as well.