Our current global capitalist system is increasing inequality. Through Mission Investments, we invest the foundation's capital to help solve some of the world's greatest social problems through grants, program-related investments (PRI) and mission-related investments (MRI). We aim to influence and mobilize a wide spectrum of capital providers—from institutional investors to banks to retail investors—to develop a more inclusive form of capitalism and create a more economically just world.
---
Business as usual—the singular focus on short-term profitability that has often come at the expense of communities, workers, and the environment—can no longer continue. But we face an uphill battle to create a new kind of capitalism that prioritizes purpose alongside profit and benefits multiple stakeholders—customers, employees, and communities—alongside shareholders.
This business as usual form of capitalism has led to a wide range of inequalities. Access to capital is devastatingly imbalanced: white men make up 30 percent of the US population but control 99 percent of the $71 trillion in assets under management. From 1981 through 2014, wages for the top one percent in the United States increased by 176 percent while wages for the bottom 90 percent declined by three percent. Billions of people worldwide are underserved by traditional financial institutions and lack access to loans and savings opportunities that lead to economic prosperity. In the US, of the 43 million people who rent their homes, 38 percent report being burdened by the cost with little left over for basic necessities or savings.
Over the past 20 years, impact investing has gained prominence as a way to leverage capital markets to address social problems that range from inadequate housing to substandard employment. The Global Impact Investing Network estimates that there is now more than $715 billion in impact investing assets under management worldwide. The sector, however, is still young and requires additional infrastructure to support larger, more mainstream investors.
Today's impact investing industry offers investors diverse, viable opportunities that generate both positive social impact and financial returns. By using our capital to promote economic justice, we aim to inspire others to join the impact investing movement.
Our Aim and Approach
Working with an expanding array of global partners, we catalyze new sources of capital to ultimately transform the broader capital markets. We take a three-pronged approach to impact investing:
Building the sector
We make grants to build and strengthen the infrastructure of impact investing to shape the broader capital markets by sharing best practices, forming trade associations, and more. We support organizations driving the policies and practices that channel more capital toward social good and reduce business behaviors that harm people and the planet. We also promote a more inclusive system of capitalism by supporting groups that call on corporations to serve all their stakeholders, not only shareholders.
Program-related investments (PRI)
The Internal Revenue Service defines certain business and nonprofit activities as qualifying charitable program-related investments, and we use our PRI capital to invest in entities that advance the public welfare. We provide capital to support job creation and products and services that help improve the quality of life for low-wage earners. To diversify the sector, we actively invest in experienced impact investment fund managers, led by women or people of color, to achieve attractive social and financial returns and support qualifying charitable activities. We also invest our capital strategically to encourage other private investors to consider markets and opportunities they might normally overlook in the US and across the Global South.
Mission-related investments (MRI)
In 2017, we made a historic commitment to invest up to $1 billion of our endowment to address social problems while seeking a risk-adjusted market rate of financial return. We are active in the US and across the Global South.
Mission-related investments (MRI)
In the US, we focus on:
Affordable housing
Millions of low-wage earners struggle to pay rent and live in communities cut off from opportunity. We invest with fund managers to develop and preserve affordable, high-quality rental housing in communities across the nation that will provide stable housing for low- and middle-income earners and financial returns for investors.
Diverse managers
In the US, women and people of color manage only 1 percent of the $71 trillion in assets under management. Studies show that investment firms led by women and people of color perform equally as well as or better than firms led by white men. Moreover, they are more likely to allocate capital to more diverse companies and donate to underserved, racially diverse communities. To close this gap, we promote investment with diverse fund managers to reduce social injustice and build a stronger, more inclusive economy.
Quality jobs
Technological advances, globalization, and private equity models designed to generate short-term profits have led to lower wages, fewer benefits, and minimal opportunities for upward mobility. We invest in private equity fund managers dedicated to human capital investment and operational design that considers people. We aim to increase the number of strong, sustainable companies that treat employees as investments rather than expenses with the goal of improving job quality, operational productivity, and bottom-line performance.
In the Global South, we focus on:
Financial inclusion
Access to affordable financial services is fundamental to economic prosperity. We invest in fund managers working to help the billions of low-wage earners in the Global South access affordable financial products and services. Our primary focus is supporting fund managers who can identify and scale up companies through sustainable fintech solutions.
Mission-related Investments: By the Numbers
(as of September 2020)
$72 million committed to affordable housing. More than 19,000 affordable housing rental units preserved.
$40 million for financial inclusion. More than 50 million emerging markets consumers served.
$10 million for quality jobs. 1,337 quality jobs created and 3,823 jobs improved.
$99 million of $191 million in investments placed with diverse managers. 33 out of 41 funds in the MRI portfolio are diversely owned.
Portfolio Snapshot
grantmaking budget$5+ million
where we work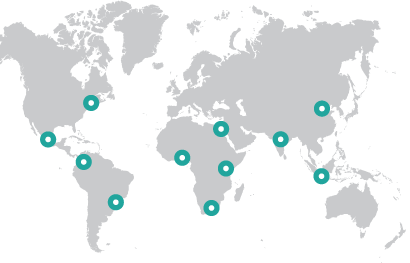 Grantee / Investee Snapshots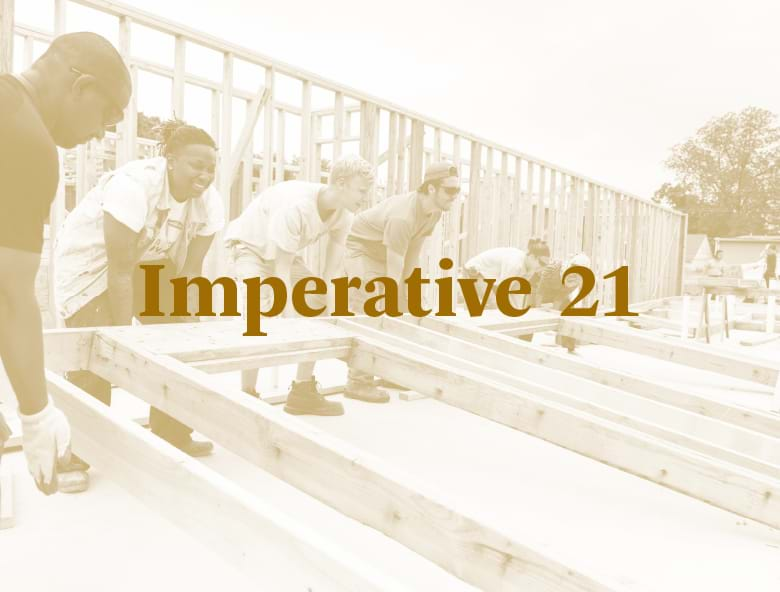 Imperative 21: driving a reset of our economic system
Launched in 2019, Imperative 21 is a business-led network with an ambitious goal: to reset our economic system to create shared well-being on a healthy planet, prioritizing the needs of all stakeholders in addition to business shareholders. Supported by Ford, this network includes more than 72,000 businesses across 80 countries and 150 industries, with more than 20 million employees, $6.6 trillion in revenues, and $15 trillion in assets under management. This effort has the potential to reach hundreds of millions of people who are increasingly interested in ensuring their daily purchases, investments, and employment decisions create positive impact in society.
Investing in the next generation of impact fund managers
Capria, a global investment firm with the one of the largest networks of fund managers, works to deliver superior returns in emerging and frontier markets using flexible capital, advanced investment systems, and deep partnerships. Funded by Ford, Capria cultivates venture capital, private equity, and other debt and equity funds backing early-growth businesses founded by women and people of color. It applies global best practices of impact investing and environment, social, and governance management to increase the resilience of its portfolio and deliver profits with scaled impact aligned with the United Nations' Sustainable Development Goals.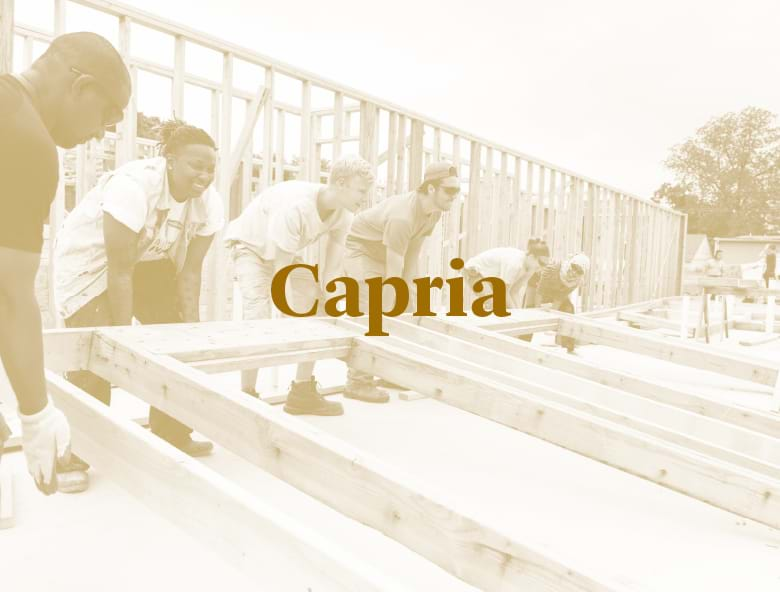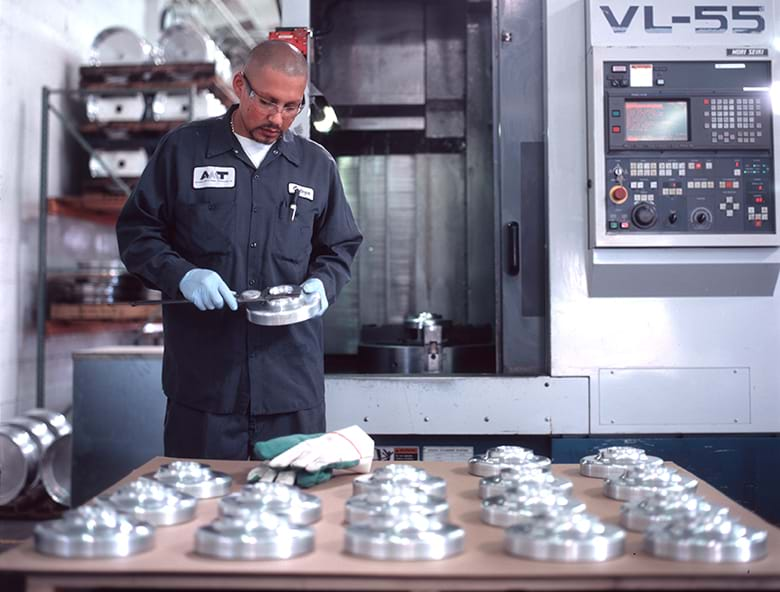 Investing in quality job standards
Ford has invested $10 million with HCAP Partners, a private equity firm with a double bottom- line approach: generating market-rate returns and improving job quality. The majority of companies in HCAP's portfolio are located in low- to moderate-income communities or have a majority of employees who earn low to moderate incomes. HCAP uses its Gainful Jobs Approach to assess a company's existing job quality and works actively with its portfolio companies to strengthen the quality of jobs, based on a belief that higher quality jobs will result in more engaged employees, less turnover, higher productivity, and improved financial performance. The Gainful Jobs Approach framework focuses on five key criteria—broad-based equity participation (e.g., 401k plans, stock options), opportunities for advancement, sustainable livelihood (e.g., salaries, pay raises), paid sick days, and wellness initiatives—that help companies identify, emulate, and improve best practices.