How mission-related investments work

Transcript
[Simple animated graphics support the narrative throughout.]
Each year the Ford Foundation puts at least five percent of our endowment toward efforts to reduce inequality around the world through our grantmaking and program-related investments.
So, what happens with the rest of the endowment?
The rest of the endowment is carefully managed to create the financial returns that are necessary to continue our grantmaking well into the future. As a philanthropic organization, we are always exploring how we can put more of our assets toward reducing inequality. This is where mission-related investments come in. Over a period of 10 years, the Ford Foundation is committing up to $1 billion of our endowment to mission-related investments—a start toward using more of our assets for social impact.
What are mission-related investments?
MRIs are investments made with two goals in mind: They aim to promote long-term social impact through promoting things like quality education, a healthy environment, and economic equality. And, they seek attractive financial returns.
How exactly can MRIs lead to social impact?
For example, the Ford Foundation might invest in a fund that seeks to preserve affordable housing for low-income families in the United States. Over time, through capital improvements and efficiencies created at the properties, and through rent revenues, the fund will generate a financial return for its investors. Or, in developing countries, the Ford Foundation might invest in a fund that develops and provides safe and affordable financial products and services to the underserved. This would help promote financial inclusion, and the foundation would receive returns when the fund's underlying portfolio companies repay their investments. The Ford Foundation is excited to join this growing movement and encourages others to use the power of the market to create lasting impact around the world.
[on-screen graphic: Ford Foundation logo]
Accessibility Statement
All videos produced by the Ford Foundation since 2020 include captions and downloadable transcripts. For videos where visuals require additional understanding, we offer audio-described versions.
We are continuing to make videos produced prior to 2020 accessible.
Videos from third-party sources (those not produced by the Ford Foundation) may not have captions, accessible transcripts, or audio descriptions.
The Ford Foundation uses its endowment to tackle the drivers of inequality. Every year, the foundation distributes 5% of its endowment to grants and program-related investments. The rest of the endowment is invested in mission-related investments (MRIs) as a way to keep providing the funds to for years to come that will help support organizations well into the future. This form of impact investing uses the power of capital markets to earn financial returns that sustain the grantmaking ability of our endowment over time.
The foundation is committed to dedicating $1 billion over 10 years towards MRIs. These investments are made with two aims in mind: to foster long-term social impact through promoting ideas like quality education, a sustainable environment and economic equality, and to seek attractive financial returns at the same time. These returns go back into the endowment to keep supplying the funds needed to fight inequality and create lasting social change.
By generating both social and financial returns, MRIs have become great tool for social transformation and are merely one way we are working to reimagine philanthropy to create a more equitable future.
---
Find out more about Ford's commitment to mission-related investments by reading president Darren Walker's essay: Unleashing the power of endowments: The next great challenge for philanthropy
This is part of the Ford Explainer series, which details how the foundation is working to reimagine philanthropy.
Other videos in this series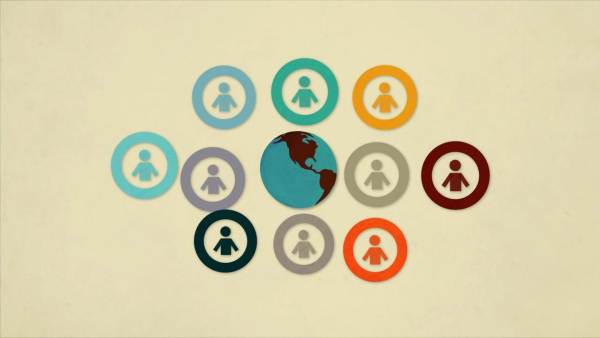 Every year, the Ford Foundation makes around 1,400 grants to organizations fighting injustice around the globe. Our program teams identify and assess each organization, and then grants are made and monitored as part of the foundation's aim to tackle inequality and reimagine philanthropy.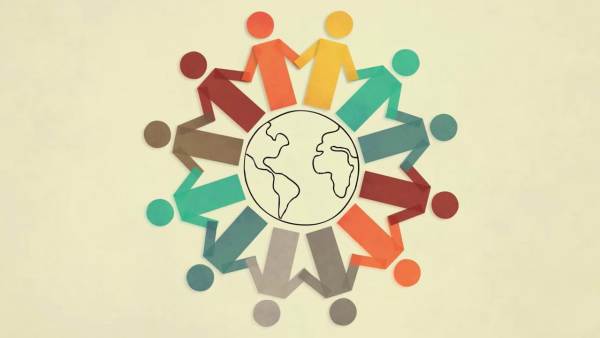 Along with our grantmaking, the foundation makes loans and equity investments that advance equality around the world. These program-related investments benefit organizations deemed too risky by traditional investors. These investments, which are eventually paid back, are then reinvested in new projects designed to create social change.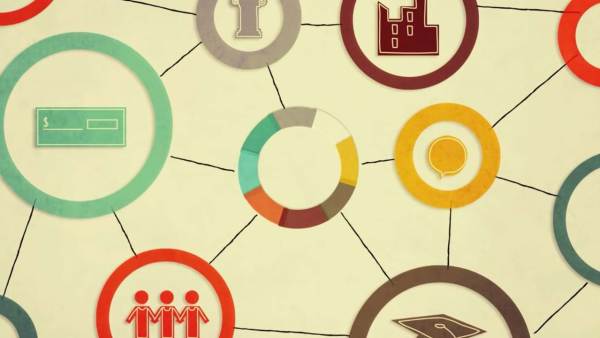 The Ford Foundation is one of the world's largest philanthropies with an endowment of $16 billion. Our endowment is channeled into grants and investments serving the public good and supporting visionary leaders on the frontlines of social change worldwide.