A city upon a hill: How to fulfill the promise of Habitat III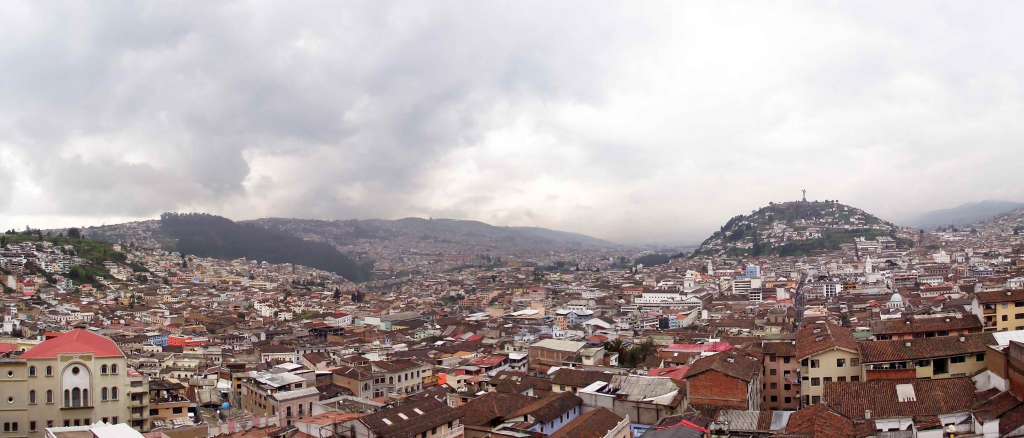 This week, the city of Quito will host the United Nations Conference on Housing and Sustainable Urban Development, also known as Habitat III. With more than 40,000 participants attending Habitat III—double the number that attended Habitat II—expectations are high for the conference and for the conference's final agreement, called the New Urban Agenda.
Why is the Habitat III conference generating so much buzz?
First, it has the potential to build on and localize the implementation of a series of momentous UN agreements, such as the Paris climate deal and the Sustainable Development Goals (SDGs), recognizing that cities and urbanization are critical to addressing global inequality, poverty, and climate change. For example, SDG 11 sets targets for countries to "make cities inclusive, safe, resilient, and sustainable." And at least one-third of what needs to be done to reduce carbon emissions under the Paris agreement on climate change depends on urban policy decisions.
Second, against a global backdrop of a growing number of countries pushing back against civil society, the UN has managed to maintain important roles for the General Assembly of Partners; the UN's Major Groups, stakeholders for sustainable development; and NGOs and other advocates, like the Global Platform for the Right to the City.
Third, while efforts to imbue cities with visionary goals are nothing new, the New Urban Agenda reflects unprecedented global unanimity for universally embraced urbanization objectives.
The large number of objectives described in the 175 paragraphs of the New Urban Agenda is a testament to how hard negotiators have worked to address the priorities of a very wide range of both traditional and new participants who understand that everyone has a stake in how cities grow.
And therein lie the promise and the peril of Habitat III. We want our cities to make our planet less warm, our people healthier, our society more inclusive, and our communities more resilient, but can cities do all that?
That's the hope, because the well-being of our people and the future of our planet depend on ensuring that urbanization solves these challenges. Many leading organizations and experts have already identified the major implementation steps needed to turn the New Urban Agenda into a reality, including financing, national commitments to action, cooperation between layers of government, and the development of indicators for monitoring and accountability.
A key political economy test will be to see whether the implementation of Habitat III and the SDGs will become priorities for urban governments. And civil society stakeholders will be clamoring and watching to see whether outcomes will meaningfully empower and benefit people in their communities.
Many are guardedly optimistic that Habitat III will help spur progress in several specific areas, such as making all cities more accessible for people with disabilities, making cities safer and more equitable for women and girls, and investing in rapid transit systems as common goods, all of which would represent significant progress.
However, a higher-level outcome—and one that reflects the true promise of a global agreement—would be to go beyond conventional policy silos to achieve the diversity of global goals in an integrated multi-issue manner. The result would be not only a set of crosscutting outcomes but also new partnerships and powerful alliances that better reflect the reality of today's urban challenges, which are multidimensional and interlinked. For example, can more disabilities activists team up with those who care about sustainable transportation and improving access to jobs? Will urban and rural stakeholders work together to curb haphazard urban growth while also protecting natural and agricultural areas? How can human rights advocates and social movements work with technical assistance providers and practitioners to not only demand more affordable homes but also oversee their preservation and construction?
A wide range of stakeholders is needed to implement these changes, which is why Habitat III's broad new urban stakeholder base is a major asset. At the Ford Foundation, we believe that inclusive urbanization can be a force for reducing inequality and that the philanthropic sector must play a key role in supporting the stakeholders working together to build power and influence and to implement social change. In the past year, we have hosted Habitat III events with grantees, UN officials, and stakeholders to ensure that civil society groups have a powerful voice in shaping the conference agenda. Many foundations and funder networks have supported NGOs to enable them to participate in Habitat III's yearlong negotiation process, undertake policy development and analysis, and advocate for their interests, all of which has enriched the preparations for Quito.
Four centuries ago, John Winthrop, the founder of the Massachusetts Bay Colony, told a boatload of persecuted immigrants that they could establish a "city upon a hill"—a good society that could be a model for all others. This week, as tens of thousands of us make the trip to Quito—a city at the foothills of Pichincha—we will look to ensure that the New Urban Agenda helps produce models for how cities can address inequality and the global challenges facing the world today. We will do this by continuing to strengthen the voices of communities and civil society; to work with local authorities to lead implementation efforts; to track progress; and to form partnerships with donors, business leaders, and other stakeholders to foster new models of equitable and sustainable urban development.
Don Chen is participating in the Habitat III conference in Quito this week. Follow him on Twitter at @donchennyc for live updates from the conference.