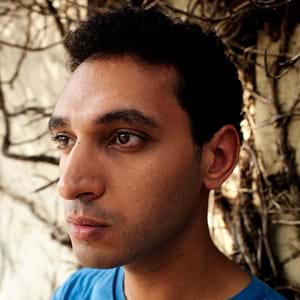 Mohammed Fairouz, born in 1985, is one of the most frequently performed, commissioned, and recorded composers of his generation. Hailed by the New York Times as "an important new artistic voice" and by BBC World News as "one of the most talented composers of his generation," his large-scale symphonies, operas, and oratorios all engage major geopolitical and philosophical themes with persuasive craft and a marked seriousness of purpose.
With the 2015 release of Follow, Poet, Fairouz became the youngest composer in the 115-year history of the Deutsche Grammophon label to have an album dedicated to his works. The album, which launched the label's Return to Language series, includes two works that exalt the transformative power of language: his elegiac song cycle Audenesque and the ballet Sadat. The album has met with broad critical acclaim and received "highbrow and brilliant" distinctions in New York magazine's taste-making "Approval Matrix." His solo and chamber music attains an "intoxicating intimacy," according to New York's WQXR.
Other recent major works include Fairouz's "grandly ambitious" (Opera News) third symphony, Poems and Prayers, which interweaves texts of Arab poets Fadwa Tuqan and Mahmoud Darwish, the Israeli poet Yehuda Amichai, and prayers such as the Aramaic Kaddish. His fourth symphony, In the Shadow of No Towers for wind ensemble, about American life in the aftermath of 9/11, premiered in 2013 at Carnegie Hall and was described by the New York Times as "technically impressive, consistently imaginative and in its finest stretches deeply moving."
A composer who describes himself as "obsessed with text," Fairouz has been recognized by the New Yorker magazine as an "expert in vocal writing" and described by Gramophone as "a post-millennial Schubert." His principal teachers in composition include György Ligeti, Gunther Schuller, and Richard Danielpour, with studies at the Curtis Institute and New England Conservatory. Fairouz's works are published by Peermusic Classical, and he lives in New York City.