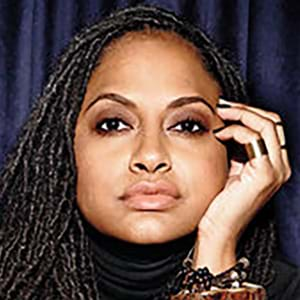 Winner of four Emmys, the Peabody Award, and the BAFTA Award for Best Documentary, Ava DuVernay's Academy Award-nominated 13th was one of the most critically acclaimed films of 2016. Previously, DuVernay directed the award-winning historical drama Selma, which garnered four Golden Globe nominations and two Academy Award nominations, including Best Picture. Her current directorial work includes the ratings sensation Queen Sugar and the upcoming Disney fantasy epic, A Wrinkle in Time.
DuVernay previously wrote, produced, and directed the dramatic feature, Middle of Nowhere, which earned her the 2012 Sundance Film Festival Best Director Award. In 2010, she wrote, financed, produced, and directed her first narrative feature, I Will Follow, after making her directorial debut with the cult-classic hip-hop documentary, This Is the Life. She has directed several network documentaries and commercials, including Venus Vs. for ESPN, as well as branded content for Prada, Fashion Fair, and Apple. Additionally, she has directed August 28: A Day in the Life of a People, a short film commissioned by Smithsonian's National Museum of African American History and Culture.
Prior to filmmaking, DuVernay worked as a marketer and publicist for 14 years. Her award-winning firm provided strategy and execution for more than 120 film and television campaigns for acclaimed directors such as Steven Spielberg, Clint Eastwood, Michael Mann, and Bill Condon. In 2017, DuVernay was named one of Fortune magazine's 50 Greatest World Leaders. A graduate of the University of California, Los Angeles, DuVernay is the founder of Array, a grassroots distribution and advocacy collective dedicated to the amplification of films by people of color and women, which was named one of Fast Company's Most Innovative Companies.