Winding down Ford fellowships at the National Academies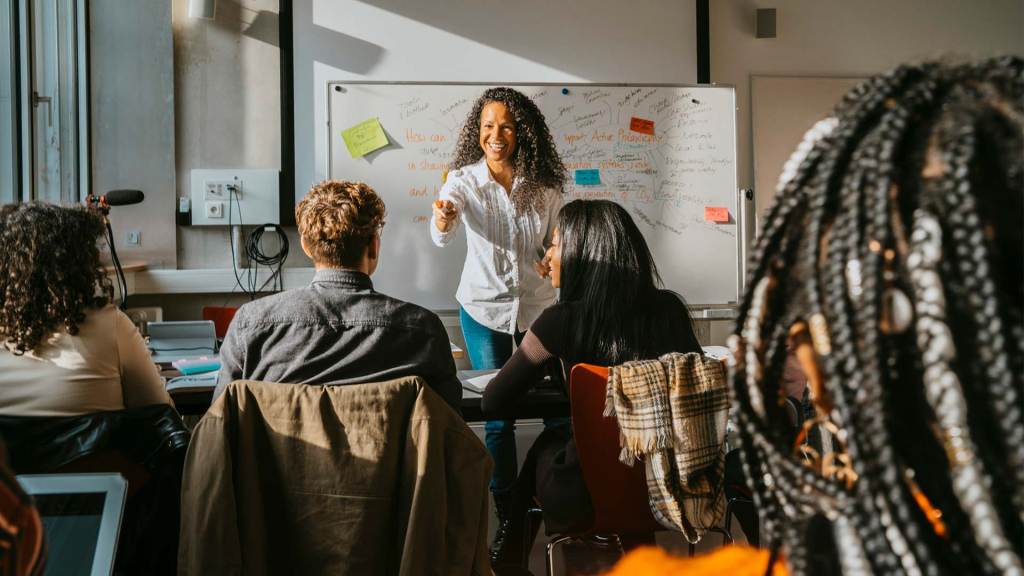 Throughout the Ford Foundation's history, we have centered our work on what I call the three I's of social change: Individuals, their ideas, and institutions. Simply put, we support courageous leaders, their bold visions, and the dynamism and durability of the movements and organizations they galvanize.
At the heart of this work has been our 60-year commitment to the Ford Foundation Fellowships, currently administered by the National Academies of Sciences, Engineering, and Medicine. This has been our longest sustained investment in the potential of individuals, particularly from and within historically marginalized communities. Through an array of programs and partnerships, we have helped rising scholars, in nearly every field, to pursue their research and passion, changing the face and function of the academy in turn.
All told, we have invested nearly $1 billion to support higher education generally and to diversify its leadership specifically, including for endowed chairs, emerging fields of study, and pre- and post-doctoral fellowships for scholars of color. During 2012, we committed $100 million to the National Academies to continue the Ford Fellowships program for an additional ten years. We are proud to have supported more than 6,000 scholars since the inception of Ford's initiative in 1967.
Of course, during the last decade, the world has changed in dramatic ways and the Ford Foundation has changed with it, specifically to address the scourge of inequality, the defining crisis of our time.
In 2015, I said that one of the unfortunate, but necessary realities of our corresponding programmatic evolution, FordForward, was that we would need to make difficult choices to step back from some areas of our work in order to step more fully into others.
One of these tough decisions came right away, that same year, when we began winding down our investments in K-12 and higher education. Among other reasons, we made this shift because we knew that other institutions—like the Gates Foundation, Lumina, and the College Futures Foundation—were leading in meaningful and inspiring ways. Philanthropic support for education was actually increasing overall (in fact, it remains the second highest funding category for philanthropy in the U.S. today). This allowed us to recalibrate–and to redirect our support toward traditionally underfunded areas of work in social and racial justice.
Another decision presented itself in 2020, against the backdrop of America's historic reckoning with racial inequality, as we sought to further increase our funding for racial justice advocacy across all of our program areas. We recognized the need to invest more deeply in movement-building work—an essential catalyst for social change that receives only a fraction of racial equity funding. As a result, we came to the difficult conclusion that we would wind down the Ford Fellowships program by 2028, and we began working with the National Academies to put a sunset plan in place. This plan provides for a new round of fellowships to be awarded in 2023, and a limited number of awards to be made in 2024. The new cohorts of Ford Fellows and all currently awarded Ford Fellows will remain supported through the end of their fellowship terms. There will be no change to the support already committed to current Ford Fellows.
This was a painful sacrifice, but a necessary one. We understand and respect that some may disagree with our judgment. To be clear, no one is declaring victory for diversity and equity in higher education—not in the United States, not around the world. The academy neither fairly reflects the former nor fully embodies the latter. Clearly, we must hold higher-education institutions accountable for the persistent lack of diversity in tenured and leadership positions, despite a robust pipeline of diverse, talented scholars.
Nonetheless, our view remains: Thanks in large part to our extraordinary community of Ford Fellows—through their scholarship and mentorship—we see the seeds of change taking root, and a new ecosystem of support emerging around them. For us, therefore, the time has come to adapt and evolve—to recenter our support for a new generation of individuals, ideas, and institutions that are leading the way forward from inequality to justice.