We remember you, Sara Rios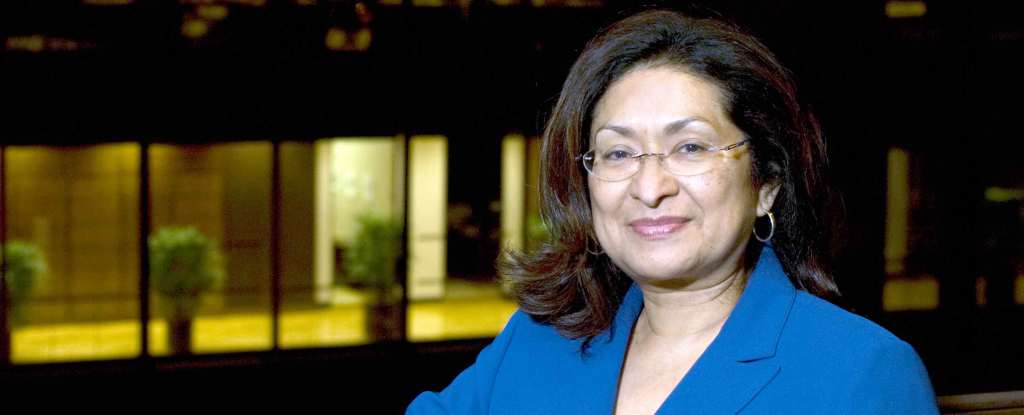 Shortly after the news last month that Sara Rios had passed away, the tributes from her friends and many admirers came pouring in. We remember her as an advocate, lawyer and funder who took up tough battles for justice and fought tirelessly for the most marginalized. We remember her 10 years at the Ford Foundation, where she served first as the racial justice program officer and then as director of human rights, overseeing 19 program officers. And for those of us who worked closely with her, we also remember that what made Sara exceptional was not only the work she did—and her legacy is vast—but how she did it.
I will never forget Sara's unwavering commitment to profound, bottom-up social change. She carried that commitment in her blood, and cultivated in the staff she hired a deep engagement with putting affected communities first and truly empowering people and communities to shape their own agendas and lead their own battles.
I was not the only one she impressed with her approach. Her former foundation colleague Alan Jenkins, now executive director of the Opportunity Agenda, recently told me this:
Sara's dual goal was always to uphold human rights while supporting the people who pursue it. She brought tremendous humility to the job, persistently reminding us that, as funders, we were operating from a place of relative privilege and comfort, while human rights defenders around the world made tremendous sacrifices and, at times, risked their very lives to achieve justice for all.
As her program officer, you could expect questions about who was at the decision-making table on your issue and why? Were there ways you could be building leadership and promoting solutions that emerge from affected individuals and communities, instead of only from elite experts? If you were bringing in people close to the work she cared about, she would rearrange her calendar to join your meeting so she could learn from those conversations.
Yet she was never dogmatic or rigid. From her early years in Ohio as the child of migrant workers, through her years as a civil rights litigator in New York, Sara had developed a nuanced and sophisticated understanding of how change happens. She recognized that social change requires a full ecosystem of players and a diversity of voices and strategies, and most of all, she knew collective action and movements were the motors for change. She was not afraid to make a small exploratory grant to a new voice on an issue, nor did she flinch at making significant investments in well-established grantees who, even if not from the communities she was supporting, were essential partners.
Beyond her grantmaking philosophy, the way she approached this job was truly inspirational. In addition to her vast professional and life experience and her refined analysis about social change, she was also remarkably humble. She always made me feel as if she was there to learn from me and, even more so, from my grantees. And her warmth and respect extended to everyone around her. As a testament to her authentic kindness, every corner of this foundation, including the entire cafeteria staff, came forward with generous support when they learned of the disease she was battling and her need for critical medical equipment. I have included a few of my colleagues' tributes below, adding to a growing number of voices that remember Sara for all her exceptional qualities. Her amazing spirit will be missed, but I take comfort knowing that it lives on in the work she supported—and the people she inspired.
Martín Abregú, Vice President, Ford Foundation
When I met Sara sometime in 2002 most of her background was in working on domestic racial justice issues in the US. I was still relatively new to the foundation, having joined the Andean Region and Southern Cone office by the end of 2000, and I approached her with the expectation of learning more about the racial justice work in this country. However, it was strikingly clear almost immediately that her interests were not limited to the US, and we rapidly began working together to strengthen the foundation's work with indigenous peoples and Afro-descendants in Latin America. I introduced her to some Latin American leaders, but soon after she put me in contact with grassroots leaders from throughout the region that I don't know how she knew. Working together with Ford's representatives Denise Dora in Brazil and Mario Bronfman in Mexico, Sara supported us to put together a portfolio that included the most important indigenous peoples and Afro-Latino organizations.
Sara loved visiting these grantees in their local places, so I got to follow her to internally displaced populations camps around Cartagena, in Colombia, or indigenous women's organizations in Cusco, Peru. One of my best memories from those days is walking with Sara and Afro-Peruvian singer Susana Baca in a farmers' market somewhere in the Sacred Valley of the Incas.
Sara was unique. How rapidly and intensely she understood and embraced the demands of indigenous peoples and Afro-Latinos. Her support was vital to building a program that has been one of our most important achievements in that region in recent years, and she did that in her "spare time," while she was leading our US racial justice programming. I always knew that her contribution was remarkable, but she had such an unpretentious personality that it was only years afterward that I realized how much I had learned from her. I am glad I had the chance to thank her when she came to New York last year to give us another lesson on courage and resilience.
Nicolette Naylor, Representative, Southern Africa
Sara interviewed me for the position of Human Rights program officer in Southern Africa late in 2006, and at that time her sharp mind and wit struck me, as did her knowledge about South Africa. When I started at the foundation in 2007, I got to spend time with Sara during a Global Human Rights meeting in Kenya, and I specifically recall how Sara interacted with all the staff. She was down to earth and knew how to listen and be helpful in everything she did.
Sara was razor sharp in her analysis during the day but down to earth and funny with her teasing wit late at night. I recall late nights on a terrace at the Serena Hotel in Nairobi with colleagues from Kenya, Lagos, Egypt, and South Africa—laughing out loud until we cried after a long grueling day of meetings. She had an endless amount of energy to meet with people and talk and share ideas with anyone at any time. Our shared experience as activists was what Sara used to bind all of us together into a tightly knit family and community of program officers. She knew, like very few people do, that the way to bridge the divide of continents and vast seas was to connect with us at a level of our shared commitment to human rights and social justice (and to sit outside at midnight over a whisky or two and laugh out loud).
She taught me the value of humility, being down to earth, and the importance of connecting at a real level beyond the professional corridors of the Ford Foundation. Sara was always more of a comrade than a boss to us in Africa—and years later, when I reconnected with her in her time of illness, I was as amazed by her strength and her undiminished wit. I will miss her dearly and hope to carry forward her spirit of fairness and commitment to social justice.
A memorial service for Sara Rios will be held on November 1 at 12:00 pm at El Museo del Barrio in New York City.