We need to help struggling students, not push them out of school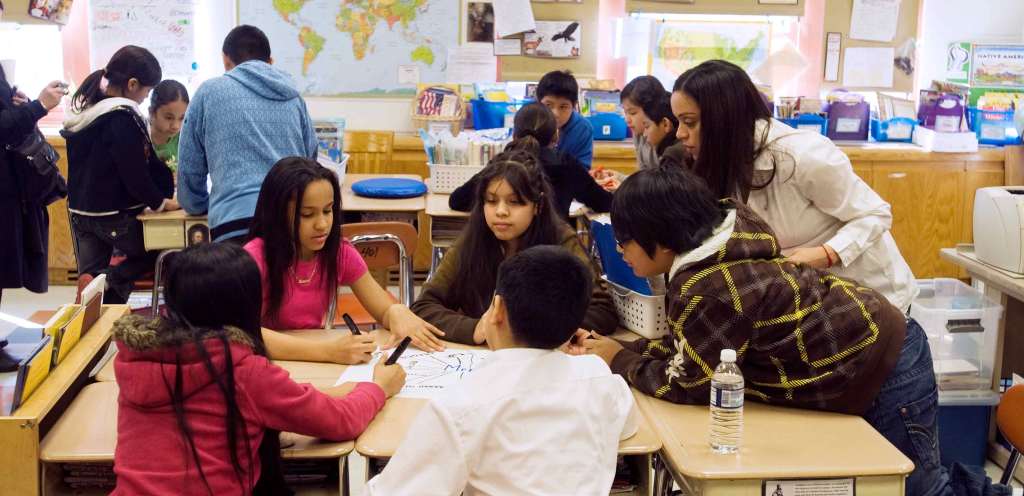 Recently there has been some good news for New York City schools: Overall, suspensions are down by one third, and suspensions triggered by insubordination are down by more than 80 percent. The casual observer might glance at these numbers and wonder, what's the big deal?  But having served schools like these as an educator for more than 40 years, I want to emphasize that this news is, indeed, a very big deal. The reduction in suspensions shows that New York City is on track to fulfilling a fundamental promise it makes to parents when they leave their children in the care of the City's public schools.

To truly prepare students for a bright future, schools need to fully understand the lived experiences of those students: that they live in poverty, for example, in an unstable housing situation, with parents who are struggling themselves. But those experiences are often lost in the furor of the school wars. Implicit bias also plays a major role—leading for example, to black students being disproportionately suspended. The culture of discipline and punishment in many schools also leaves little room for error.  Kindergarten students have been handcuffed for having a tantrum. Black girls have been thrown out of class for asking questions, and sent home for arriving in shorts on a hot day. It should be easy to see that punishing students by booting them out of school does nothing to help them; it just makes the problem worse.

But too often, schools suspend students because it's a straightforward solution to complicated problems—problems that would take time, patience, and resources to begin to address. And the consequences of not addressing them are real. When students are suspended, they are more likely to drop out of school entirely. Dropping out leaves them with far fewer opportunities than they would have had they graduated, and leads to high rates of unemployment, underemployment, and prison. If you look at the way this unfolds, there's a clear point when we could have done things differently: Educators and the educational system could extend a hand to these struggling students instead of pushing them out.

The drop in New York City school suspensions shows what can be done to turn things around. By embracing educational practices that are grounded in what we know about child development and resilience, the largest school district in the nation is changing children's day-to-day lives—and their futures. Under the umbrella of restorative justice, these practices are helping to tackle the root causes of the conflicts and misunderstandings that undermine trust and respect between youth and adults in school as well as in the world at large. Peer mediation, early intervention, and teaching empathy are essential tools. Restorative justice is also guided by this essential understanding: that it is a school's responsibility to help students learn and develop not only for their own sake, but as a shared commitment with everyone in their school community.

As educators, we can and must do better. It's exciting to see officials in the de Blasio administration rolling up their sleeves up to eliminate harsh school disciplinary policies and disrupt the school to prison pipeline. It makes a difference when a city believes in its children and is willing to work hard to help them—even when they fall down—to move forward in life. It matters to the lives of millions of children, the families they come from, and the families they will be better prepared to create for themselves in the future.