Two years after the first social bond in philanthropy, we must build on our progress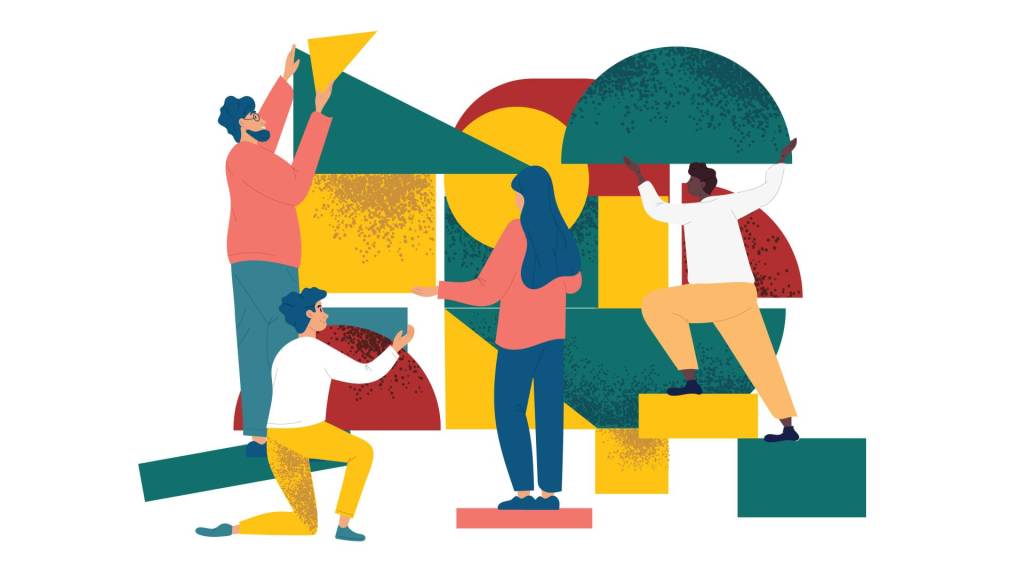 Two years ago this month, the non-profit and civil society sectors were in crisis.
Covid-19 ravaged communities across the globe—threatening already shaky infrastructures in every sector and pushing us all to the point of collapse.
Nonprofits struggled to keep their doors open, even as demand for their services skyrocketed. Inequality—metastasized over centuries of systemic racism and economic injustice, inflamed by the global pandemic—destroyed millions of lives and livelihoods.
As the founder of a non-profit and currently the executive vice president at the Ford Foundation, I have spent decades working with and among civil society organizations facing daunting, complex challenges. Yet, I had never witnessed a crisis so disruptive for so many. Our entire sector faced an existential threat.
We needed a solution to match the tremendous need of the moment—and to ensure that our grantees could continue their work through this crisis, and far into the future. At Ford, we searched for ways to quickly increase support to keep grantees afloat in the short term, while not undermining our ability to effect social change over the long term.
Under remarkable leadership from President Darren Walker and our Board of Trustees, we developed a solution: issuing a social bond, the first by a non-profit foundation in the U.S. taxable corporate bond market.
The flexibility of the social bond allowed us not only to double our grantmaking—expanding from $550 million per year to over $1 billion—but to support POC- and women-led organizations in a new, transformative way. And significantly, the bond allowed us to act quickly—as each day seemed to bring a new tragedy.
We were joined in this venture by many stalwart partners and peers—including the Doris Duke Charitable Foundation, MacArthur Foundation, W.K. Kellogg Foundation, and Andrew W. Mellon Foundation. These institutions share our commitment to tackling inequality and advancing equitable recovery, and they led with urgency and clear vision to meet this moment.
Thanks to this vast collective effort, two years later, grantees across the social justice sphere have outlasted this crisis—and grown, even through it. With increased support, these organizations have enriched the lives of millions—blunting the impact of the Covid-19 pandemic on the world's most vulnerable populations.
For some grantees, the social bond ensured survival. The Covid-19 pandemic decimated nonprofit arts organizations, causing job losses three times greater than the nonprofit sector as a whole. In the United States, arts organizations lost over 500 million ticketed admissions—and over 1 million jobs. Organizations run by people of color were hit hardest. Social bond funding kept doors open—and kept art and culture alive.
At the same time, the social bond helped nonprofits scale their work to meet growing needs. Look, for example, to the Care for All with Respect and Equity (CARE) fund, which is reshaping the landscape of care. Made possible by investments from Ford's social bond and eight other leading philanthropic organizations, the grantees in this fund fill the labor and wage gaps that Covid-19 exposed and widened in our homes, workplaces, and care facilities.
It also gave us an opportunity to reimagine how we give—and to whom.
Just four years ago, less than half of one percent of global foundation giving went to Black feminist social movements.
As the pandemic took a particular toll on Black women—threatening their health and straining their labor—the foundation offered a $15 million seed investment for the creation of the Black Feminist Fund. Through community-based grantmaking, the fund supports Black feminist organizations that advocate for Black women, girls, trans, intersex, and gender-neutral people—and connects them through a global hub for Black feminist organizing.
Even as we steel ourselves for a new resurgence, and hope wholeheartedly that the worst is over, we look back on the transformations of the past two years with pride. We are profoundly grateful to our grantee partners, who have weathered these challenges with vision, grace, and boundless courage.
But while today is a milestone, it is nowhere near the end of this journey.
With U.S. unemployment at a nearly 50-year low and deaths from Covid-19 declining, some may see the funding innovations of the last two years as transformations of the past. Yet now is not the time to retreat and return to normal. Instead, our sector faces a valuable opportunity to reimagine the future of comprehensive and enduring philanthropy.
Grantmaking innovations like social bonds enable funding that can meet the moment—no matter what crisis shakes our doors. Even more significantly, they ensure sustainability, allowing philanthropic institutions to retain endowment stability and direct crucial funding to grantees. That's why we at Ford have been so encouraged to see other institutions harness the bond market and employ nontraditional forms of financing grants.
And ensuring the financial stability of the nonprofit sector must extend beyond "once-in-a-century" responses. Funders and philanthropists can safeguard the future of the organizations they support through flexible, unrestricted funding every day.
In contrast to restricted or project-based grants, unrestricted grantmaking allows organizations to cover the full cost of their work. By offering operations support, philanthropists can ensure that nonprofits have the autonomy and flexibility to direct their own objectives—and to meet the changing, diverse needs of the communities they serve.
Of course, there are some who argue that these innovations are too risky—that in increasing the size and speed of our giving, we jeopardize its perpetuity.
But the mission of philanthropy must always be to innovate for good. The status quo is inadequate—indeed, it is actively harmful—when unprecedented forces threaten our very future. Advancing civil society, dismantling inequality—these aims require funders to move to the forefront of change, and to interrogate where and how we deploy resources simply due to precedent, rather than pressing needs.
As we forge ahead, we urge others to join us in this grand experiment—to swing for the fences on behalf of worthy partners. Let us build on our progress, towards a bolder, brighter grantmaking future. Only then can the lessons of recovery become the framework for a resilient future.