"We've learned that quiet isn't always peace
And the norms and notions
of what just is
Isn't always justice
And yet the dawn is ours"
"The Hill We Climb"
Amanda Gorman
January 20, 2021
Nearly three decades ago, on the pulse of a different dawn, the iconic Maya Angelou welcomed a new day—inviting us to "say simply…with hope, good morning."
On Tuesday, the radiant Amanda Gorman, the poet's phenomenal protégé, echoed Angelou's call for a nation "bruised, but whole." For me, as for so many of us, Amanda's words—and the moment they mark—herald the reappearance of light, both on us and within us, light that feels akin to liberation.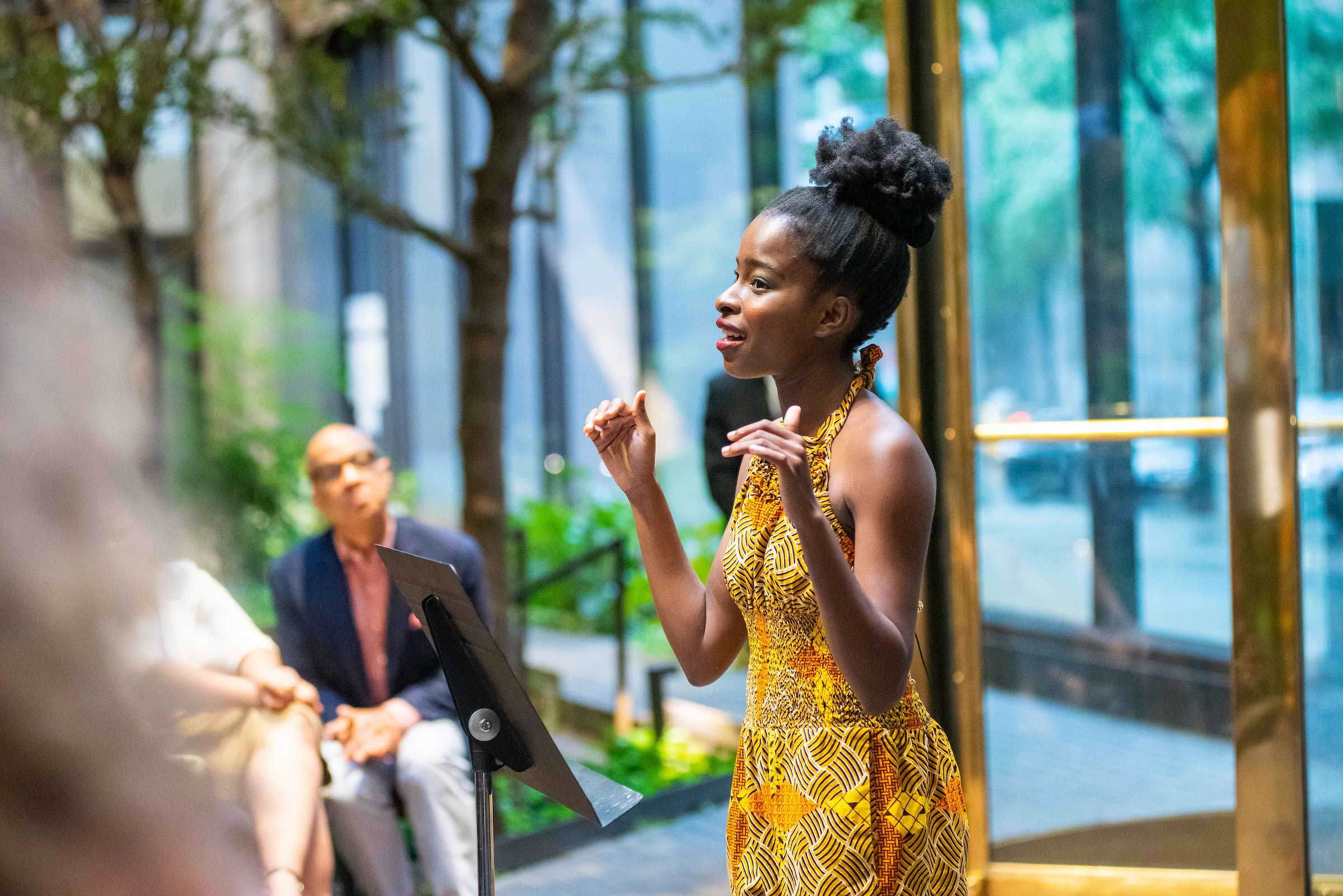 ---
To be sure, with this new morning comes mourning: mourning for what has been bruised and battered, for hopes deferred and dreams denied, for all those lost and laid to rest.
We grieve, too, for our democratic institutions buffeted—the infrastructure of our republic stripped and laid bare. We have only begun to assess the full extent of the damage, though the toll, without question, is higher than any of us can tolerate.
And yet, for the first time in a long time, we can exhale.
We can release that deep sigh of grief and relief, mindful that after years of desecration, we, the people, endure. Our democracy may be wearied and wounded, but it is still alive. "Not broken," as Amanda perfectly put it, "but simply unfinished."
With the night thinning, we can begin to see the path from what "just is" to "justice."
For my Ford Foundation colleagues and me, the work ahead is clear: After a season of suffering comes an opportunity to heal. After a season of destruction, a responsibility to build anew—not to restore the world as it was, but to reimagine it, fairer and better, as it should and must be.
On the pulse of our dawn, let us recommit to this work, together. We are not yet free of the hardship and heartache. But the sun glances over the horizon—and, with hope, at last, we say, good morning.