Supporting journalism, protecting journalists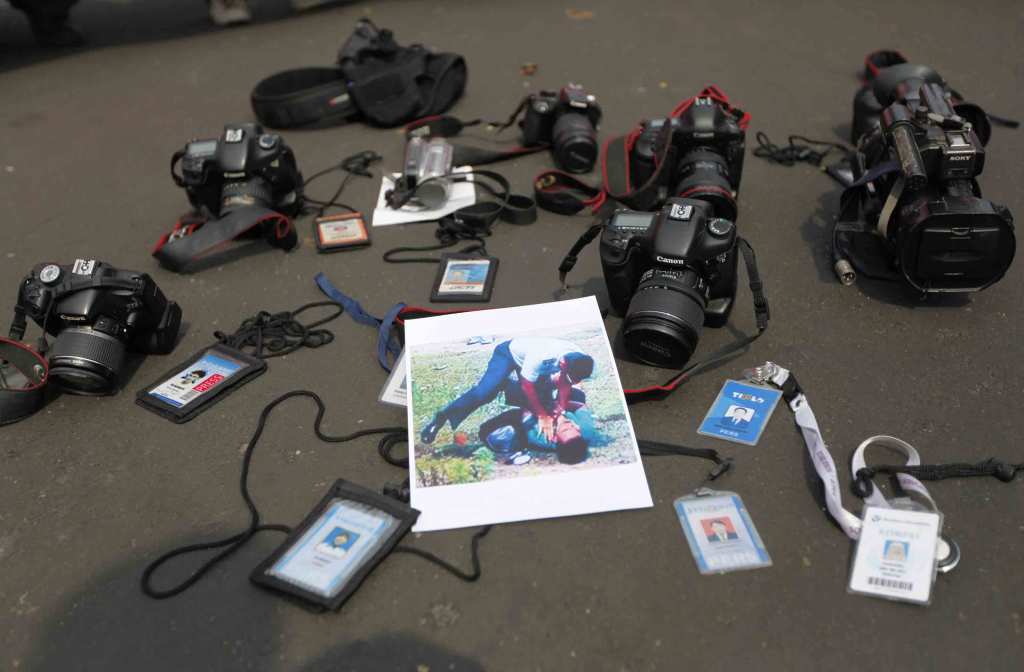 Jonathan Barzilay was a director of the foundation until March 2015. He is now chief operating officer of PBS.
As a cornerstone of our commitment to free expression, the foundation has long been a steadfast supporter of organizations that advance public service journalism—and that safeguard the courageous journalists who report from the frontlines.
Whether they're reporting on poverty in communities across the U.S. or violence against women in New Delhi, journalists uncover information and cover stories that help us understand our complicated world. As we were soberly reminded last week, sometimes journalists do their job at great personal risk, putting themselves in harm's way to bring us the truth from the world's most dangerous places.
The accomplished photojournalist James Foley was one of these courageous reporters. When he was captured in Libya in 2011 and again in Syria the following year, Foley was freelancing for GlobalPost, an online world news publication based in Boston that we have supported since 2011. When Foley was brutally executed last week, all of us working to further the open exchange of ideas and the freedom to live without fear and oppression were united in shock and grief.
GlobalPost's co-founder, Charlie Sennott, has described to us the devastation that he and his colleagues feel in the wake of the loss of their colleague and friend. But he also emphasized that this tragedy has renewed the team's dedication to their work as a way of paying tribute to Foley and his passion for pursuing truth. Likewise, we at the foundation remain dedicated to supporting truth and transparency around the world, and to defending the rights and lives of the people who carry out that difficult work on all of our behalf.
We support organizations like the Committee to Protect Journalists (CPJ), which defends press freedom and the right of journalists to report the news without fear of reprisal, and Media Legal Defence Initiative (MLDI), which provides representation to prosecuted or imprisoned journalists. We are also proud supporters of the exemplary work of GlobalPost and other innovative news organizations like ProPublica and Frontline, which have continued to report difficult stories even as the news business re-makes itself in response to the digital revolution.
According to CPJ, 33 journalists have been killed in action this year, and over 1000 have been killed since 1992. We may not know the names of all the women and men who risk their lives to seek truth, but we rely on their work to understand the world we live in. The news organizations we support are working to train and mentor the next generation of correspondents so that they have the resources and skills necessary to do the important on-the-ground reporting that was James Foley's passion. They, and we, will honor his memory by building on his work.