Anyone who knows me, or has seen the ever-changing pile of books in my office, knows I'm an avid reader. In these last weeks of August—the traditional time for catching up on reading—I thought I'd share my list for the rest of this fleeting summer into the fall. It's made up of non-fiction—books that contribute to ongoing conversations about the issues that are shaping our culture, tackling subjects I can't learn enough about.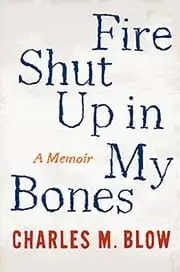 One of our foremost thinkers, Charles Blow is my go-to for eloquent writing that packs a punch. (Full disclosure: he's also a friend.) So I couldn't wait to dig into his new memoir. In "Fire Shut Up in My Bones," Charles recounts his coming of age in rural Louisiana, in a community devastated by racism and poverty. It's a difficult story, raw and captivating, and one that gets at uncomfortable truths about faith, sexuality, family and community ties. It's always fascinating to be given a window into the lives of people whose intellect and ideas we admire, and to have the curtain raised on Charles's difficult early years was as illuminating for me as it was heartbreaking. I was born and spent my early years in a small town not far where Charles grew up, and so his story is one that resonates with me personally. We're hosting an event with the great Charles Blow here at the foundation in the fall, and I'm looking forward to having the chance to discuss this powerful book with him in person.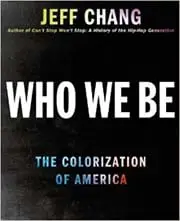 The new book by the Stanford historian Jeff Chang (author of "Can't Stop Won't Stop," a fascinating, justly acclaimed history of hip-hop) promises to be another must-read. Much of Chang's work deals with the relationship of arts and culture to society and politics, arguing that culture change often precedes political change—something I see plenty of evidence of in Ford's work. In his latest book, "Who We Be: The Colorization of America," Chang examines the ongoing story of racial progress, and multiculturalism in its many dimensions. If you're interested in previewing some of his ideas before the book is published in October, this Q&A in Colorlines nicely captures some of Chang's thinking.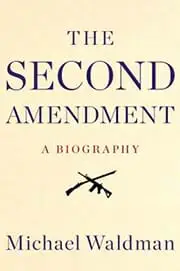 Amid what seems like an unending stream of gun violence, and the surrounding debate about the right to bear arms, Michael Waldman's "The Second Amendment: A Biography" has been praised for its thorough research and historical grounding. By looking to the very beginning of America's relationship with firearms and exploring how our understanding of the second amendment has been transformed, Waldman is able to step back from the heated arguments and reveal how we got into this mess. Through scrupulous research, he offers meaningful context for a conflict that shows little sign of resolution, and one that inhibits progress in so many other areas.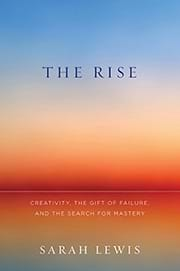 At Ford, we talk a lot about how important it is to embrace failure and experimentation on the way to innovating and changing to world. For some fresh perspective on these values, I'm turning to "The Rise: Creativity, the Gift of Failure, and the Search for Mastery" by Sarah Lewis. In a lyrical book that's equal parts intriguing and inspiring, Lewis studies the creative lives of some of our greatest artists and inventors—from Frederick Douglass to Gertrude Stein to Paul Taylor—and considers how the experience of failing has been essential to their lives and contributions to the world.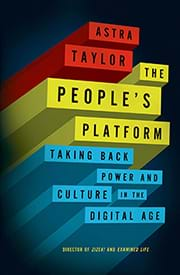 Astra Taylor's book "The People's Platform: Taking Back Power and Culture in the Digital Age" takes on our conflicted relationship with digital technology, particularly the Internet—so full of potential for positive connectivity, yet so often a place where we see the worst tendencies of our societies replicated and magnified. What will it take to create a truly open Internet, one that values ingenuity and strengthens democracy and human connection? To me, this is one of the most fundamental questions of our time, and several people have told me that Taylor's analysis of the current landscape is among the smartest, with proposed fixes that are bold and provocative.
Have you read any of these books? What else should I be reading? Let me know in the comments!