Listening for change: Why foundations need to pay attention to what grantees are saying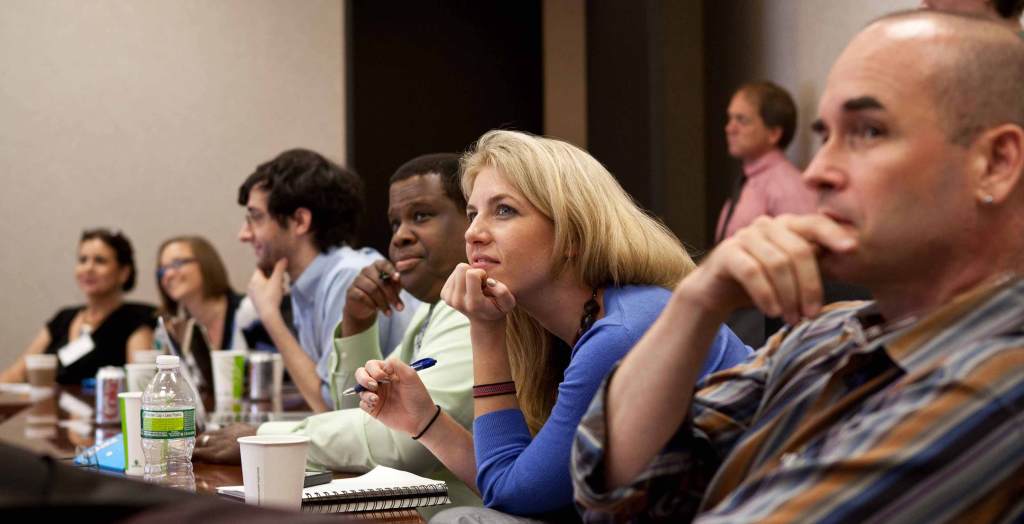 This post is one of eight reflections from foundation CEOs on the Center for Effective Philanthropy research report The Future of Foundation Philanthropy: The CEO Perspective. Download the entire collection of CEO reflections here.
Reviewing The Future of Foundation Philanthropy, I am struck by the fact that most of my colleagues believe our institutions are not living up to our full potential. At the same time, I am heartened to see that so many of us also believe that the barriers to fulfilling our potential are largely of our own making—and thus within our ability to overcome. And I believe that chief among the issues we have the power to address is how we both listen to and learn from our grantee partners and the communities we serve.
At the Ford Foundation, we are committed to disrupting and dismantling inequality in all of its forms. Yet we constantly are confronted with an unfortunate irony: All too often, the very partnerships we've established in our efforts to eliminate inequality end up being unequal themselves. Foundations currently hold an inordinate amount of leverage in any grantmaker-grantee relationship. This imbalance forces many organizations we fund to focus on short-term projects, to spend valuable resources accounting for how they use our support, and to hold our priorities above their own.
These limitations regularly detract from an institution's pursuit of its overall mission and excellence. Despite our best intentions, our reliance on these more limited grants has created widespread dependence on foundations and forced our partners to operate on our terms, rather than we in support of their missions.
In other words, in funding projects, we—at least occasionally—have weakened organizations and treated our partners like contract workers rather than collaborators. Therefore, if our foundations hope to reach our full potential, we might start with doing everything we can to enable our grantees to reach theirs.
At the Ford Foundation, we think often about this dynamic. We've shifted our focus to overall institutional health and durability, in part to address the lopsided power dynamics often at play. Individuals, their ideas, and institutions are at the center of our theory of change, and thus, we must fortify their capacity in order to magnify their impact long after a single grant. And so, if we can support and strengthen them, they have the ability to make meaningful structural change over decades.
As the report affirms, "listening to and learning from those [we] seek to help" is essential for us to enhance our impact. And it's high time for us to hear and heed our own advice, and to actively reorient ourselves and our organizations around these two goals. We can't simply invest in our partners' projects; we have to invest in our partners themselves.
Doing so will require setting aside our pride and closely collaborating with our partners to make sure we help them do their best work. We need to be attentive to their needs, and to become more comfortable offering creative, flexible solutions. We also need to be patient, commit to more long-term assistance, and remove the pressure of having to deliver results measurable in two- or three-year time frames. Only then will we demonstrate the trust we have in our partners and be able to amplify their impact.
We also need to recognize and even relinquish the unique privileges we have as CEOs of foundations, and in the philanthropy sector as a whole. Listening can help us more intimately understand our institutional ignorance and biases, and allow us to learn about how we can do better for our grantees and communities. This level of humility and vulnerability may be difficult, but it will be necessary, to improve our foundations and accomplish broader, systemic change.
I believe listening is the most effective way to learn. When it comes to the relationships we seek to build and maintain with individuals and institutions, understanding what they truly need should be our first priority.
Ultimately, realizing our potential as foundations isn't only about serving our own missions; it's about engaging honestly and authentically with organizations we believe in, and working to serve theirs. In turn, we can model the kind of equality we hope to see in our larger world.
More About This Topic