"I am because we are": 100 days without Marielle Franco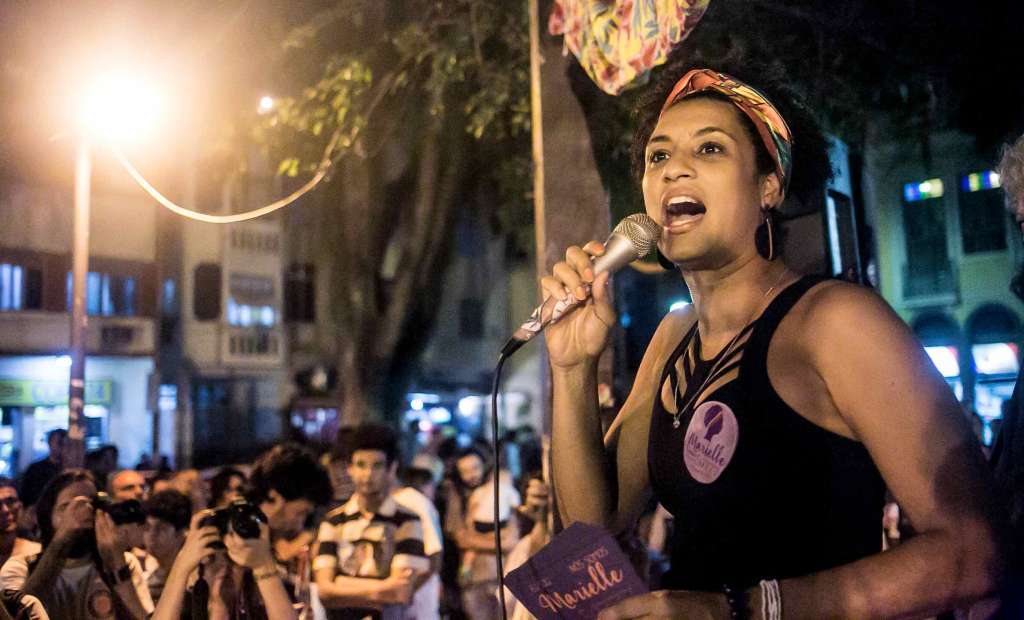 Today marks 100 days since human rights activist and Rio de Janeiro councilwoman Marielle Franco was brutally executed, alongside her driver Anderson Gomes. This black, lesbian, single mom—born and raised in one of Rio's poorest favelas—was elected to the legislative branch of a city of over 6 million people, and had been a local icon of resistance and black feminism. Since her assassination, she has become a global icon. Marielle dared to occupy a political position historically assigned to rich white men. She did it in an effort to confront Rio's political elite, to represent the poorest and blackest population, and to advance women's rights.
Marielle was also a beautiful human being, a good friend and a fellow human rights activist with whom I shared some incredible moments of struggle and victory. Her killing was a huge blow, and we are still healing.
In the days after her death, intellectuals, social movements, politicians, and celebrities from all over the world expressed sorrow, admiration, and solidarity. More importantly, thousands of young women and men from favelas and peripheries took to the streets of Brazil in large demonstrations, both to protest Marielle's brutal assassination, and celebrate her life. Clearly, she was someone who brought fresh energy and optimism to the country's political arena, and the hope that it could be more inclusive, generous and diverse.
But Marielle was not alone in these efforts. After her death, the Ford Foundation joined efforts with two other global foundations—Open Society Foundations and the Kellogg Foundation—and a Brazilian one, Instituto Ibirapitanga, to grant a combined total of ten million US dollars to Fundo Baobá in honor of Marielle's life and struggle. Fundo Baobá is the only fund in Brazil focused on advancing racial justice. Through this initiative, we aim is to support the empowerment of black women, and expand their role as leaders in the Brazilian public arena. We hope that Brazil's private philanthropy institutions will also be encouraged to invest in honoring and expanding Marielle's legacy.
In more than three months since Marielle's execution, despite significant local and international interest in the case, Rio's police forces still haven't identified her killers, or those responsible for instigating the murders. This lack of progress has generated a lot of frustration and anxiety among human rights activists and civil society leaders. There is a general fear that we may never know the facts, motivations, or figures behind her killing. But Rio's police and state government face major pressure to solve this crime. Their failure would be a further blow to the already precarious reputation of the law enforcement agencies in Brazil, where on average only 20 percent of homicide cases are solved.
As we move toward general elections in October, we already know that this election will include the highest number of black female candidates in Brazilian history. Instead of feeling threatened and afraid, black women are following Marielle's lead into political life. They are echoing a saying that she used during her own campaign: "I am because we are."
#MarielleVive