Oriaku Njoku was meant to be on summer break but, on June 24, 2022, the co-founder of Access Reproductive Care-Southeast (ARC) was busy working in Atlanta. After seven years with ARC, Njoku, who uses the pronouns she/they, was starting a new role as executive director of the National Network of Abortion Funds (NNAF), whose nearly 100 members support and connect abortion seekers with essential care. They thought they'd start at NNAF with a clean inbox. By lunchtime, they were flooded with emails and facing far graver challenges.
"When the decision came down, I stopped everything," said Njoku of the Supreme Court's ruling in the Dobbs v. Jackson Women's Health Organization case, which overturned Roe v. Wade and nearly 50 years of legal precedent. "I closed my computer and silenced my phone. Then I meditated for an hour. I needed to get grounded and prepare for a new era."
Njoku was shaken but not shocked by the end of Roe and the legal right to abortion. Being on the frontlines of the fight to preserve bodily autonomy, they face increasingly organized and momentous attacks on reproductive justice. And they have contended with Roe's significant limitations since beginning this work. Though hailed as a legal victory, Roe did not mandate the key conditions—paid time off from work, federal funding, transportation to and from clinics, and private insurance abortion coverage, among others—that are essential to ensuring that all abortion seekers can safely receive them. Millions of low-income women, immigrants, women of color, and trans and nonbinary people have long known that the legal right to abortion did not guarantee access to care.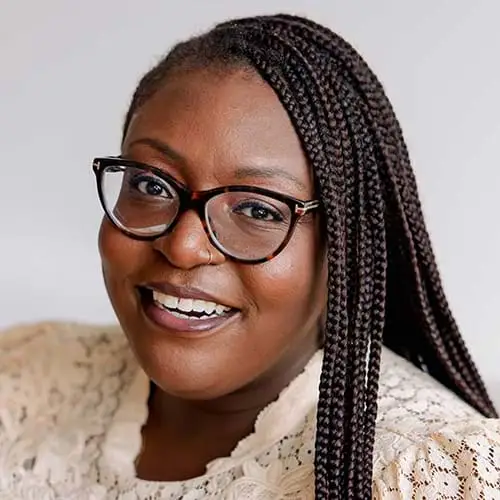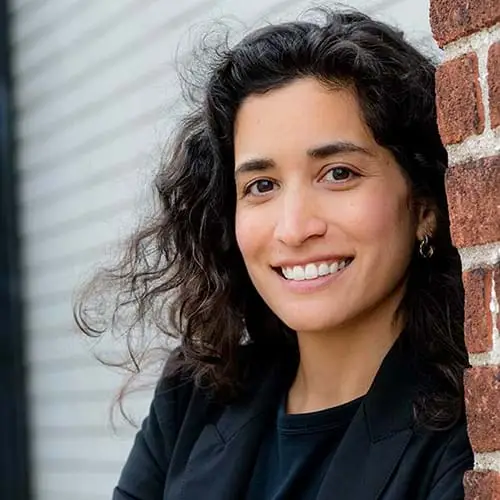 For Oriaku Njoku (left), executive director at the National Network of Abortion Funds, and Morgan Hopkins (right), the president of All* Above All, this work is personal. Their definition of reproductive justice is inclusive, expansive and built from the ground up to ensure a post-Roe world leaves no one behind.
---
"Roe left so many people behind so quickly," said Morgan Hopkins, president of All* Above All, a campaign led by women of color that develops and advances reproductive rights policies and catalyzes culture change across the United States. "The Hyde Amendment—which banned the use of federal funds for abortion—was introduced in 1976, just three years after Roe was decided. So, for 47 of the almost 50 years that we had the legal protection of Roe, millions of people, including Medicaid holders, had financial and logistical barriers to receiving care."
Hopkins has worked at All* Above All since its inception 10 years ago. She had been steeling herself ever since Politico leaked the court's draft opinion on Roe in May 2022, frequently traveling to Washington to meet with legislators—yet the gravity of the end of Roe still hit her hard. As soon as she heard, Hopkins booked a train to D.C. immediately to protest at the Supreme Court.
Over the course of its history, All* Above All has been instrumental in sounding the alarm about abortion access inequities while Roe was in place while NNAF and its far-reaching network of abortion funds have worked to close these access gaps since 1993. With the constitutional right to abortion now dismantled, All* Above All and NNAF are leading an effort to respond to reproductive rights crises—and to chart a new, more expansive vision for reproductive justice that centers everyone left behind.
"It's terrible, but we cannot focus on the doom and gloom or catastrophize the situation," said Njoku. "We have to believe we're going to win—and take steps to build a new future."
---
Sister story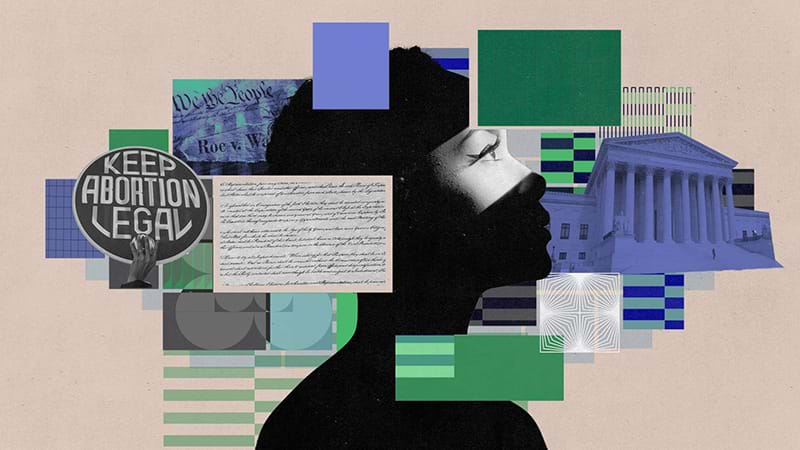 by Silvia Henriquez and Sarita Gupta
---
Confronting the crisis
The first 100 days after Roe's fall were devastating—for both abortion seekers and populations reliant on clinics. According to the Guttmacher Institute, at least 66 clinics across 15 states were immediately forced to stop providing abortion services. Twenty-six of those clinics shut down completely, robbing entire communities of essential health care that extends beyond abortion. More than 22 million women were affected by closings, along with countless trans, nonbinary, and gender nonconforming people.
Reproductive justice organizations and leaders didn't waste a minute. They fought back—and fundraised. As states constricted access to care, NNAF and its network of local abortion funds stepped in immediately, connecting people with services and support. In the first three weeks after Roe was overturned, NNAF raised $11 million, more than its members distributed in all of 2020. It's an impressive amount—and indicative of the fact that more than 60% of Americans support the legal right to abortion. Encouraged by campaigns like All* Above All and enraged at the rolling back of their fundamental rights, many young women took to the polls for the first time ever, resulting in electoral wins in states like Montana and Kentucky. "Young voters are showing up for this issue," said Hopkins. "And they understand it in an intersectional way that will lead us forward."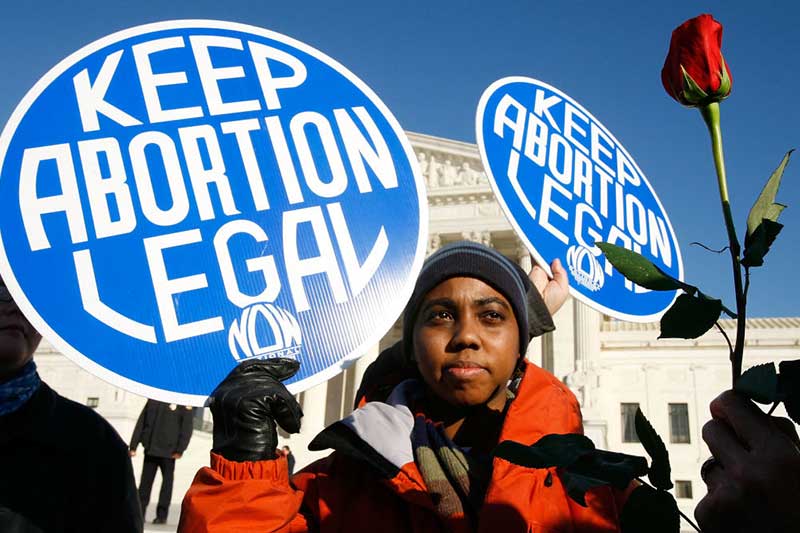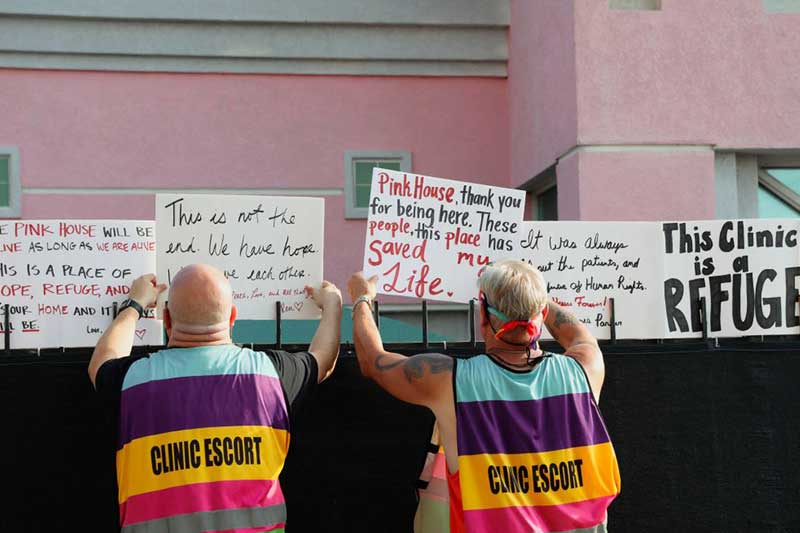 Whether helping small, independent clinics stay open or rallying people around the country to speak out, the organizations Njoku and Hopkins lead are building an unstoppable movement that's reimagining abortion justice in America.
---
Hopkins is optimistic that the burgeoning reproductive justice movement is expansive, inclusive, and being built from the ground up, but there are formidable hurdles. Though demand for abortion is well below what it was decades ago, it has risen steadily since 2017. Meanwhile, the number of abortion providers has declined precipitously. All* Above All and its network of 150 partner organizations highlight that independent providers—those that serve three out of five abortion seekers and are not affiliated with the larger national providers like Planned Parenthood—are in dire need of support and resources. It supports the Keep Our Clinics campaign, which raised nearly $5 million to help independent clinics staff up and stay open.
"We need to make sure that clinics can do two things," said Hopkins. "Stay open and absorb the growing influx of patients from places that have closed or stopped providing abortion services."
Charting a bold path forward
Last summer, All* Above All convened 50 abortion providers, funds, and advocacy organizations primarily led by Black, Indigenous and people of color to develop a new vision for abortion access in the U.S. They conducted extensive listening and visioning sessions built around an inspiring question: What does a world with abortion justice look like? Partners were encouraged to aim high and be imaginative. The leaders were loud and clear: abortion must be accessible to all, regardless of income, immigration status, geography, or gender identity. Abortion must be provided without stigma. And everyone's story matters.
"We really wanted to prioritize those who have been systematically left behind," said Hopkins. "And put them at the center of policy solutions."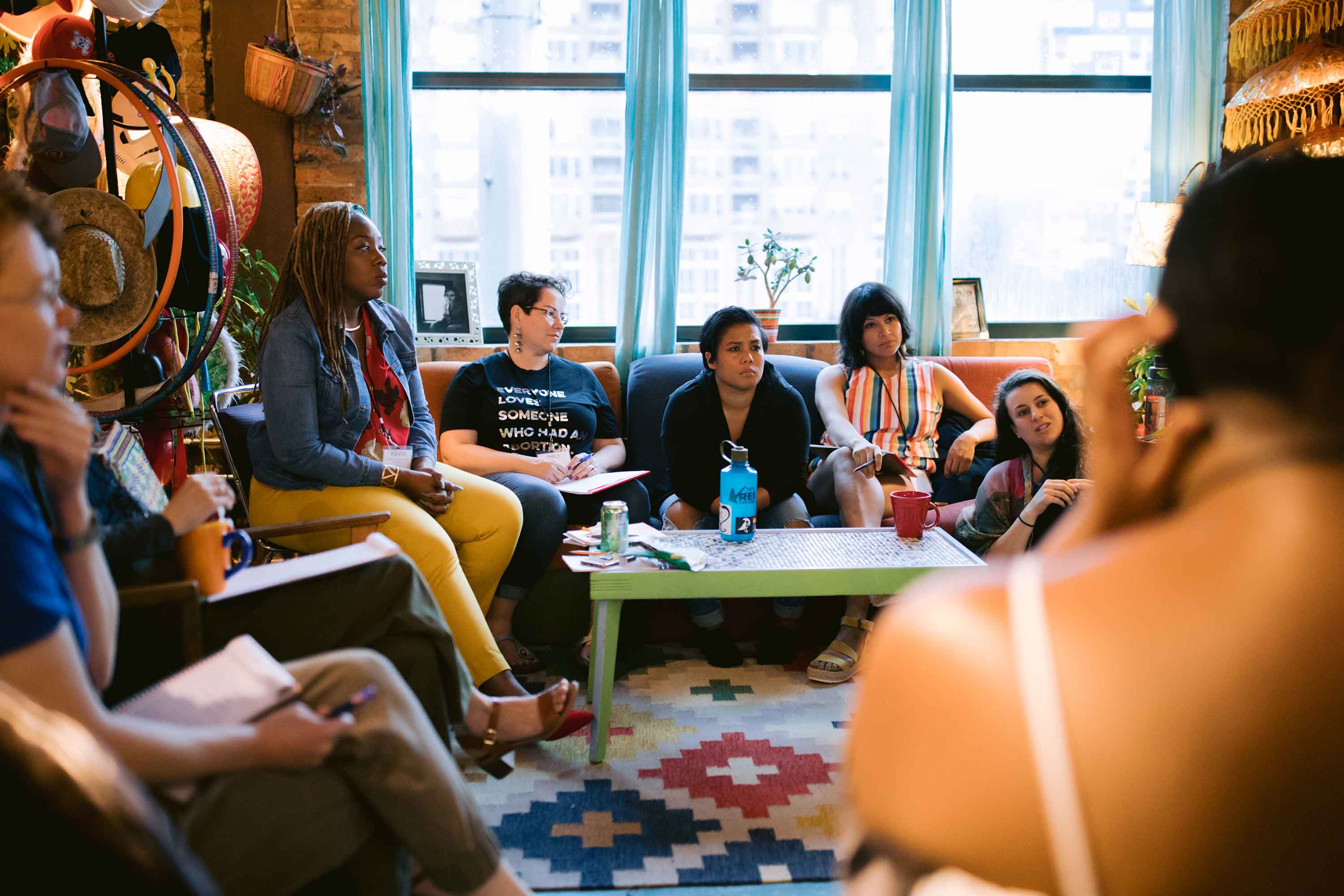 "Building a new world will take a multiracial, multigenerational effort," Njoku said. She believes that starts with transparency, accountability, and recognizing how race, gender equality, economic justice and more connect with reproductive rights.
---
This collective vision became the Action Plan for Abortion Justice. All* Above All and its network are now working with governments at every level to translate the plan into concrete resolutions. Early in her tenure, Hopkins set out on a road trip to raise awareness of the Hyde Amendment's devastating impact. The campaign produced impactful wins—from lifting bans to a countrywide effort to formally end the amendment led by women of color. Hopkins draws strength from recalling that effort as All* Above All pushes now for an even more expansive effort to secure reproductive justice.
"The future that we're fighting for is collective liberation: when all of us— whoever we are, wherever we live—have the dignity and freedom to chart our own life path."
As All* Above All works to enact reproductive justice measures, NNAF is building a coalition of support around complementary goals. Over 66,000 people across the country have signed on in support of NNAF's Abortion Fund Demands—goals co-developed by its network of leaders to build a world where abortion is accessible to all. To support these goals, NNAF provides a series of actions anyone can take—from donating to a local fund, to following and amplifying abortion funds on social media, to having heart-to-heart, interpersonal conversations about abortion and breaking down stigmas around reproductive justice.
Reproductive justice is social justice
This work is deeply personal to Hopkins, whose mother was left on a bench at New York's Grand Central Terminal as an infant and found by strangers. "She knew nothing about her biological family until DNA testing revealed that she was part Filipino," Hopkins said. "I've often thought about what her parents, or parent, endured to determine that their decision was the best one. There is nothing more important than having the autonomy to determine whether to become a parent."
Raised by Nigerian parents who lived through and fought in the Biafran war, Njoku felt an immediate connection to reproductive justice work after a friend invited them to a training back in 2013, opening them up to a new calling. "I'm a first-generation Igbo Nigerian American, a queer person, a femme person, and a fat person," Njoku said. "These identities are often used to make me feel other, but they are all embraced in the reproductive justice space. The movement is about more than bodily autonomy. I can't think about abortion and not think about it as an economic justice issue, a race issue, and an environmental one."
Both leaders firmly believe that the reproductive justice movement needs to transform and become more diverse and intersectional. "People say that we need to codify Roe, and think about it as the movement's floor, but that's insufficient and insulting," Njoku said. "This country's floor is rooted in white supremacy and cis-hetero patriarchy. We have to tear the whole house down and rebuild something that reflects the society and future we want."
"We need to think about how we raise the bar and expand people's belief in what's possible," Hopkins agrees. "The future that we're fighting for is collective liberation: when all of us— whoever we are, wherever we live—have the dignity and freedom to chart our own life path."
"Building a new world will take a multiracial, multigenerational effort," Njoku said. "Accountability, transparency, and working together in principled struggle are key. And we need to ask, 'How far are we willing to go for our collective liberation?'"
---
As a tax-exempt 501(c)(3) private foundation, the Ford Foundation does not engage in or support political campaign activity.
Ford funds All* Above All through its fiscal sponsor, the New Venture Fund.