How Africa's religious leaders are fighting stigma and HIV/AIDS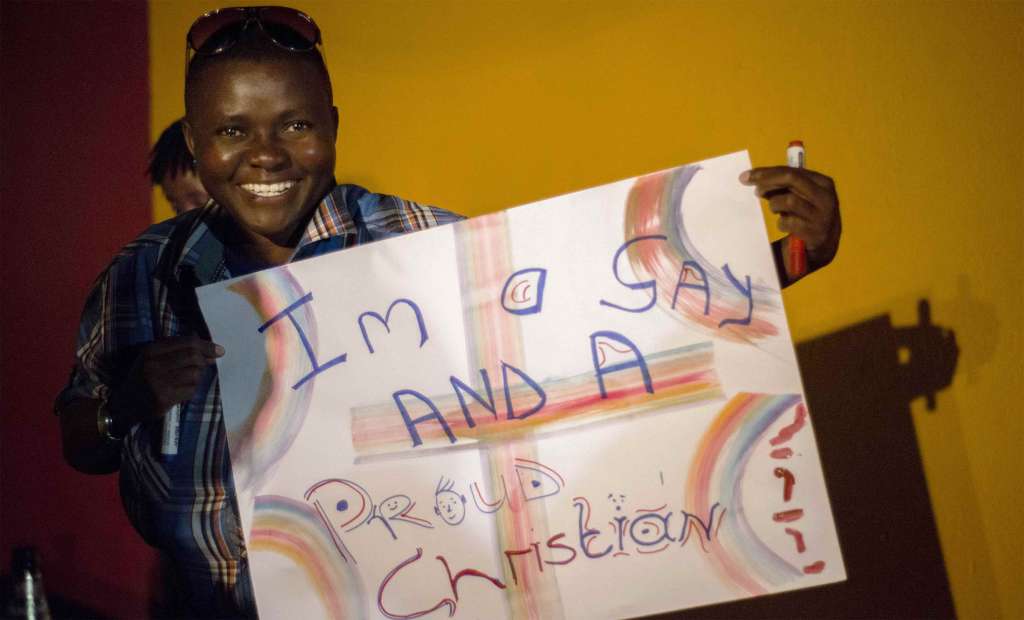 Spirituality is an important part of life in Africa. The need to reconcile, worship, meditate, and pray contributes to peoples' wellbeing and is considered "spiritual food." Throughout the International AIDS Conference in Durban last week, I was reminded of the role that religious leaders and faith-based organizations play in turning the tide on HIV in Africa.
For decades, HIV-related stigma and misinformation have hindered the response to the epidemic in Africa. In the conference's opening ceremony, Archbishop Desmond Tutu reminded us that HIV has ravaged under-resourced and undereducated communities, as well as those that society has rejected and discriminated against—notably the LGBT community. But theological teachings that reinforce inclusion and human dignity have transformed people's view of the virus in the region. Because of their respected positions in society, some religious leaders have emerged as strategic facilitators of the conversation around HIV/AIDS, sexuality, and spirituality. They preach inclusivity and work to dispel misconceptions and phobias, fight stigma, and advance access to health services for LGBT communities. They play a critical role in upholding the rights of all people, regardless of HIV status or sexual orientation.
For LGBT and gender variant Africans, the lack of access to adequate HIV prevention and HIV-related health and social services are devastating. Bad policy and programming pose a major obstacle to accessing these services. Culture and religion can have an important role to play in addressing HIV/AIDS in all communities, but that role is often complicated by religious dogma and a multiplicity of cultural practices across Africa.
While it is commendable for religious and cultural leaders to speak out on issues of stigma and discrimination, more must be done to ensure that all LGBT Africans are included in their religious communities. Other leaders in Africa claim to be representing their constituencies when they advocate for homophobic policy—and in many cases, they are reflecting the views of their communities. Too many people remain intolerant, and refuse to accept LGBT community members. In places like Tanzania, homophobia is widespread, which makes it more difficult for LGBT people to get the basic care they need; they face obstacles to finding hospitals that will treat them, or accessing government programs that prevent HIV infection. In some places, homosexuality is considered a criminal offense, further isolating the community and resulting in self-destructive behavior like alcoholism, substance abuse, violence, and suicide.
Human beings are social by nature. They need acceptance, belonging, and the comfort of being part of a community. The spiritual beings in us seek expression within our communities; receiving rejection, hate, and revulsion from them leaves deep emotional wounds. Spiritual leaders must use their power and influence to ensure that the public is not focused on the "problem" of LGBT people themselves, but on real problems like equal access to quality health services, and fighting discrimination.
Under the Integrating Spirituality and Sexuality Project, AMSHeR works with LGBT people, religious and cultural bodies, leaders, and faith-based HIV service organizations to break the silence, challenge stigma, and improve access to HIV services for LGBT communities in African countries. These efforts are aimed at improving Africans' understanding of gender and gender identity, sexualities, sexual orientation, and human rights, as part of a larger transformative theology.
For the conversation to continue, we need more safe spaces for dialogue. The lines of communication must be kept open. And we must take care in words we use. As one biblical verse says, "Death and life are in the power of the tongue." To realize an AIDS-free worlds, we must eradicate discrimination based on sexual orientation and gender identity. It is time our political, religious, and traditional leaders and community members stand together to fight this epidemic through inclusion, access, and education.