From Fear to Freedom

Ending gender-based violence
As a woman, I have grown up in constant fear. Born and raised in South Africa, I grew up in a society where the apartheid state waged war on the bodies of black men and women daily. Violence was part of our everyday existence—in the streets, at school, and in the homes of friends and family members. The fear I felt was real and omnipresent. Even after 1994, as our new democracy took shape and I embraced my political freedom, our woundedness as a country and a people remained with us—and that fear and violence never dissipated but instead materialized in the form of toxic masculinity that affects women, girls, trans and non-binary individuals still today.
---

This piece is part of our featured series, The Future Is Hers, celebrating the power of women and girls around the world.
But my story is not unique, not to South Africa, not to Africa or the world as a whole. Countless women and girls live in fear of violence across the globe and one in three women experience some form of violence in their lifetime. In fact, gender-based violence—from sexual harassment to femicide—has become the most pervasive abuse of human rights around the world. It's an issue that transcends borders, cultures, and contexts, embedded in systems and structures that keep women and girls from pursuing and realizing their full potential and, at times, even feeling safe to live their lives.
At the Ford Foundation, we are committed to uprooting the underlying causes of injustice. We believe there's no greater threat to justice than inequality—and there's no greater threat to a woman's equality than violence, in any shape or form. Gender inequality exacerbates violence, and the prevalence of violence in communities compounds inequality. It's because of this that we are increasing our efforts to dismantle the structures and patriarchal systems that not only perpetuate gender-based violence but also allow it to happen in the first place.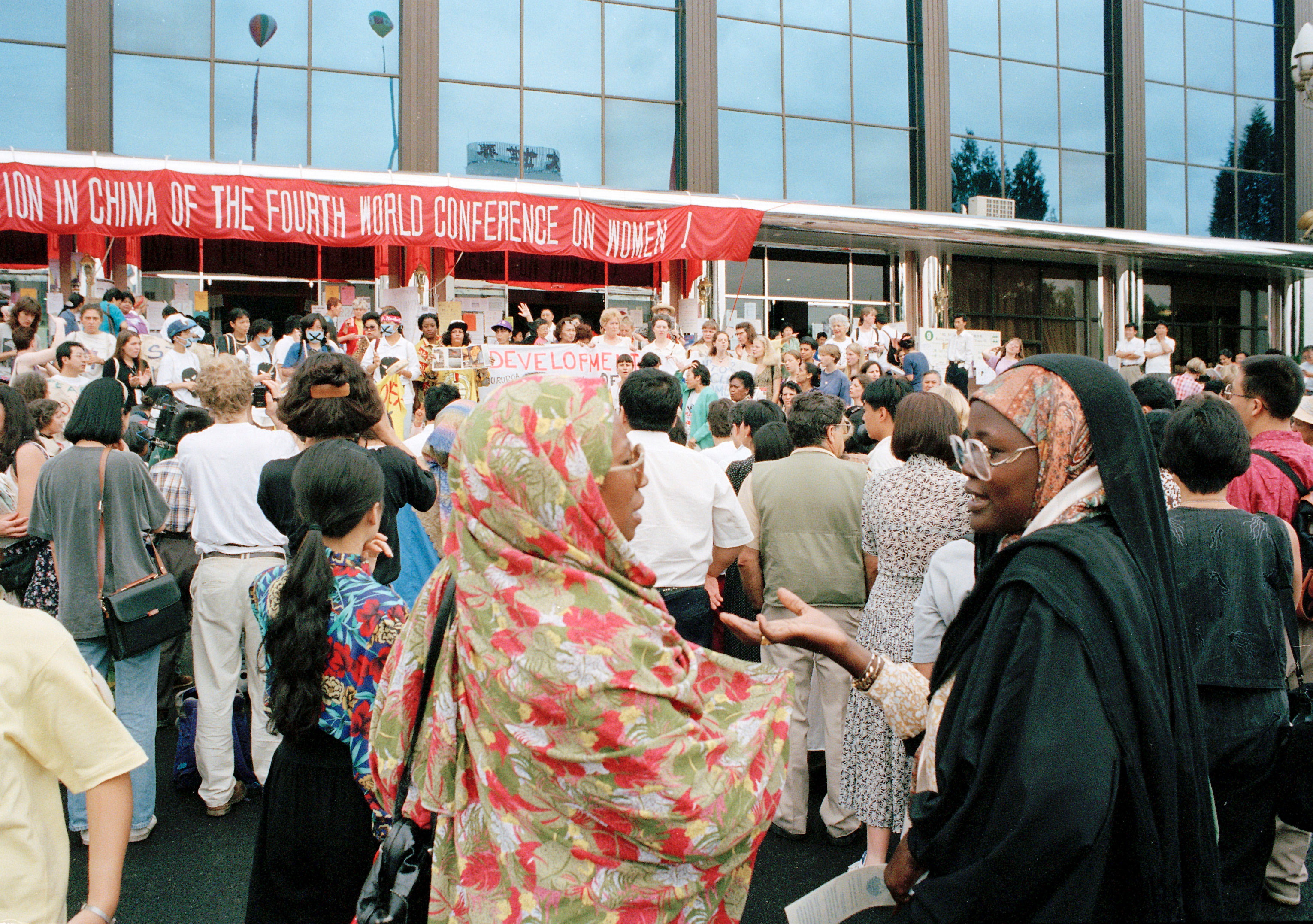 ---
We began investing in efforts to combat gender-based violence in 1994, just months after the the United Nations adopted the Declaration on the Elimination of Violence Against Women. In the declaration, violence was defined as "a manifestation of historically unequal power relations between men and women, which have led to domination over and discrimination against women by men." Understanding those power dynamics and how violence, in its many forms, impacts every aspect of a woman's life led us to partner with feminist, women-led organizations early on in places such as India, South Africa, Kenya, Brazil and the Philippines. We saw firsthand the different forces—social, cultural, racial, political, economic, and historical—at play that enabled structural violence to take root and how these intersectional forces worsened inequality at multiple levels, both for individuals and communities.
A year later, in 1995, nearly 40,000 women from around the world converged in Beijing, China for the UN World Conference on Women, reaffirming that the rights of women and girls are an "inalienable, integral and indivisible part of universal human rights" and catalyzing significant shifts for many women and girls. Over the last 25 years, nearly 120 laws, treaties, and international declarations addressing gender-based violence have been put into place—all due to the tireless efforts of brave women who pushed the world to recognize the scope and urgency of this issue.
We should celebrate these women and the strides that have been made, but we must also acknowledge that the ground beneath us remains rocky. Just yesterday, on International Women's Day, thousands of women and girls, including many of our grantees such as Fondo Semillas, Equis and the Instituto de Liderazgo Simone de Beauvoir, revolted across Mexico in response to the brutal deaths of Ingrid Escamilla and Fatima Cecilia Aldrighetti and a national rise in femicide. Hate-fueled murders of women and girls—solely because they are women or lesbian or trans—is one of the starkest ways the patriarchy asserts itself. Mexico, along with Brazil, tops the list for femicides in Latin America. Ten women are murdered daily in Mexico, mostly at the hands of men and without any repercussions (90 percent of femicides in the country go unpunished).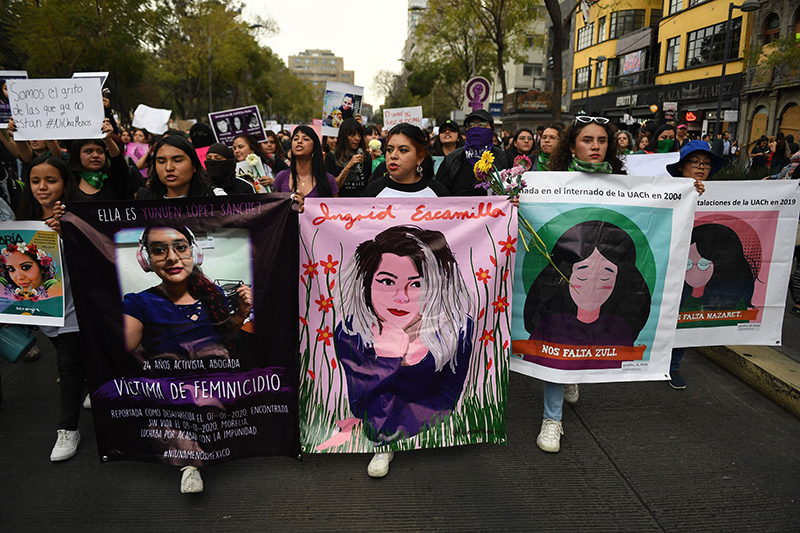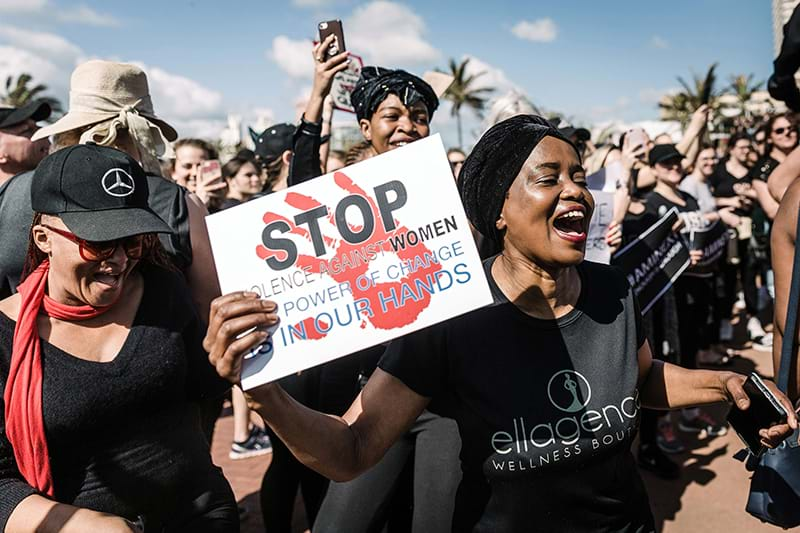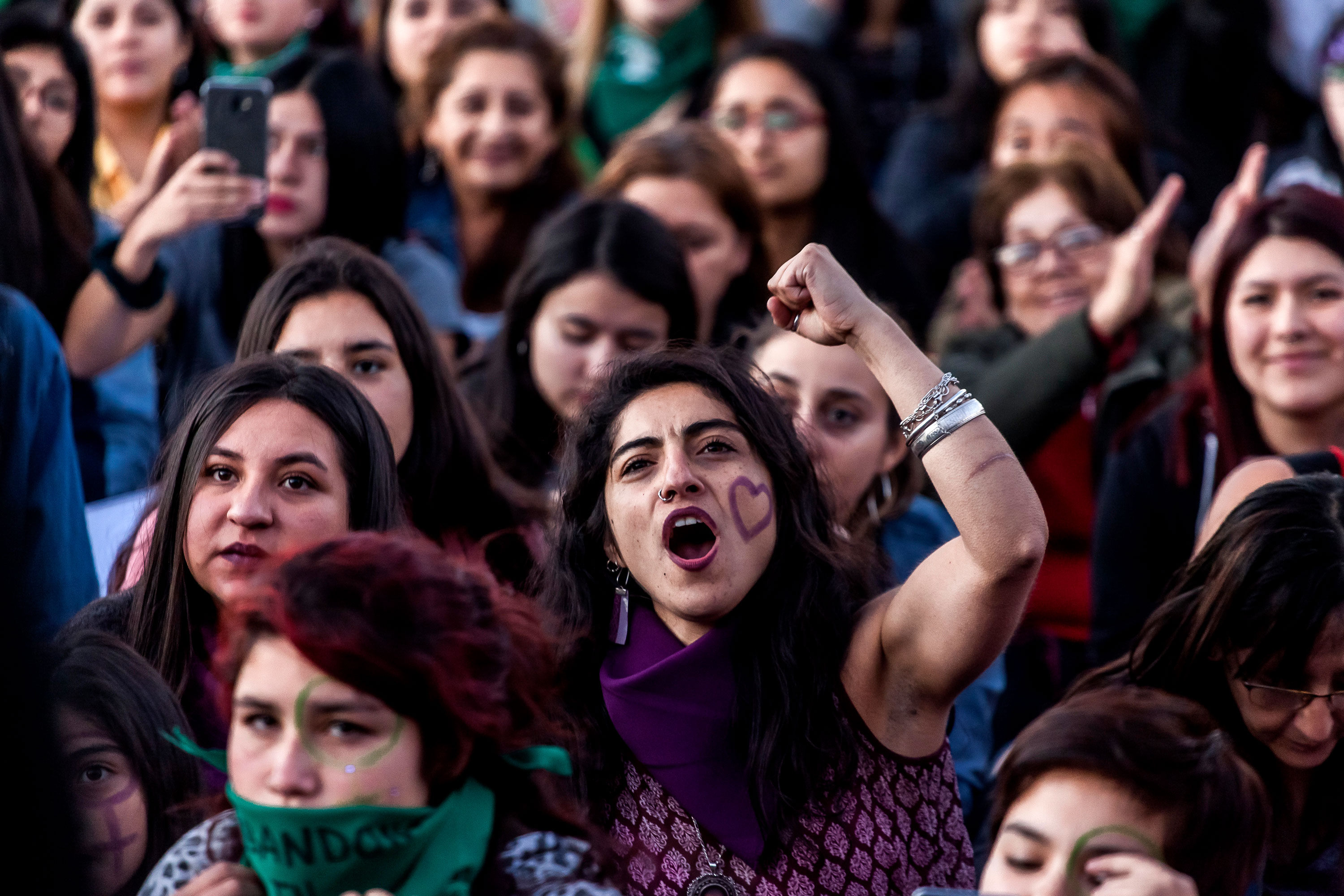 ---
Mexico is no exception. Across the globe, we are hearing of horrible acts of sexual violence and witnessing perpetrators—from Biodun Fatoyinbo in Nigeria whose case was dismissed to Pastor Timothy Omotoso in South Africa to Harvey Weinstein in the United States who was found guilty but acquitted of the most serious charges—perpetuate the idea that sexual violence is a crime of impunity. These high-profiles cases not only preserve myths about gender-based violence, but they point out a critical failing in a criminal justice system, in which racial, power and privilege disparities are institutionalized. It's this very reason few women report cases of violence or trust the system to bring about restorative justice and healing, especially in black and brown communities.
So while we're seeing angry communities in India and South Africa quickly turn to calls for the death penalty as a "solution" to sexual violence, this extreme form of punishment does not solve the underlying problem of gender-based violence. True justice and accountability only comes when society recognizes that gender-based violence is unacceptable and cultural norms and practices that condone such violence begin to change.
Right now, there is still a hierarchy that values male dominance and power over truth. Too often, women and girls with true, harrowing stories are rendered invisible because power intimidates, pushing these courageous survivors into silence or making the costs of disclosing their stories dangerously high. That's especially true for black, indigenous, disabled women and girls and lesbian, bisexual and trans women. It's a telling but all-too-frequent example of how race, class and ethnicity can create environments where power differentials corrupt which stories get told and which voices matter.
That's why, at Ford, we are working to reimagine justice beyond the criminal trials, mass incarcerations and brutal punishments and turn the focus to prevention and providing survivors with the support they need and the justice they deserve. When too much emphasis is put on laws and punishment, it results in an underinvestment in understanding what works to prevent violence and what is necessary to disrupt unacceptable behaviors. We are taking a feminist approach to tackling gender-based violence, listening to what survivors want, and paying particular attention to the intersection of race, class, ethnicity and sexual identity. By placing women and girls—and feminist organizations—at the center of the conversation, we believe we can reduce the systems and structures that have enabled violence to persist.
We are focusing our resources toward the Global South because we believe women and girls most impacted by violence in that part of the world are best suited to lead programs and come up with context-specific interventions to prevent violence and hold those in power to account. Currently, the majority of funding for gender-based violence is directed toward institutions based in Europe and America, leaving little resources for organizations in the Global South, such as our grantees Fondo Centroamericano de Mujeres in Central America and Masimanyane in South Africa, which houses the International Network to End Violence Against Women and Girls.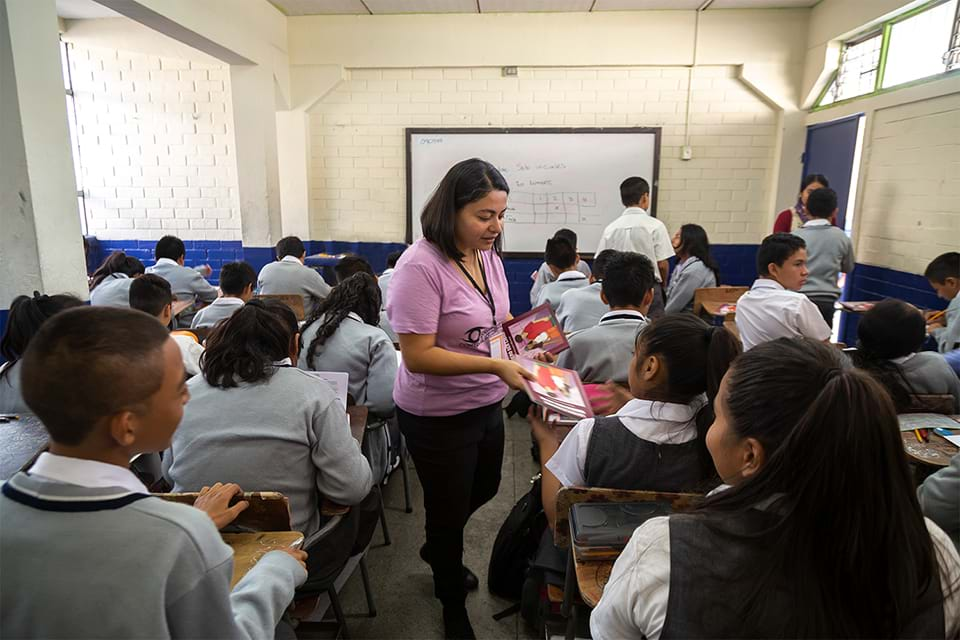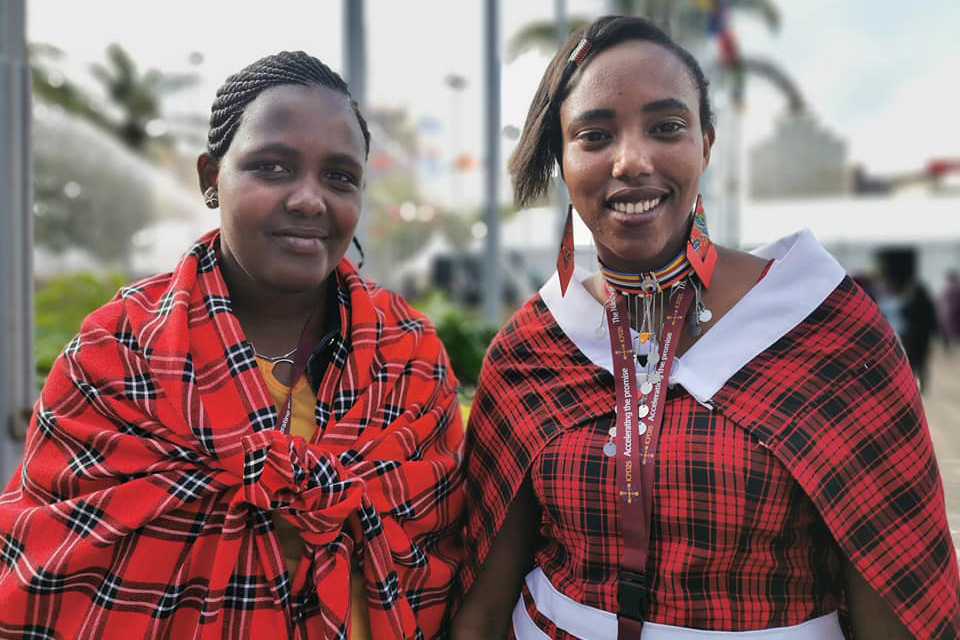 ---
Across the Global South, we fund women- and feminist-led organizations advancing innovative, intersectional and survivor-centered approaches to preventing and responding to violence. For example, the Prevention Collaborative addresses the gaps in solutions designed at an international level to ensure the most effective, evidence-based responses reach women and girls locally. Another grantee the International Indigenous Women's Forum develops strategies built from the experiences and perspectives of women within indigenous communities and works to cultivate a global understanding of how violence manifests itself in these communities.
We also support existing and emerging and movements, like CREA and FRIDA, the young feminists fund, to ensure that more young women and girls are leading the fight to end violence against them. And we also work to foster collaboration among these emerging and established movements, among the Global North and South, and between key stakeholders who have not historically worked together to establish a more concerted, mutually supportive agenda to end violence. We know there is no one-size-fits-all solution to combatting gender-based violence and this complex issue requires collective commitment and action.
We are at a critical moment in history where women and girls—from Mexico to South Africa, India to the US—are saying enough is enough. We salute these brave "sheroes" who are speaking out, standing up for their rights, and mobilizing in ways like never before to claim their power and stop violence against them and their communities. They are fighting for a future where they can live freely and be seen not as victims but powerful agents of change.
We must stand in solidarity with them and provide them—especially those who have been rendered invisible—with the opportunity to drive the global agenda and build a strong, united and well-resourced movement. And we must invest in—and scale—tried and tested solutions that will help shift deep-seated cultural norms and patriarchal practices that condone violence. Only by letting women take the lead and supporting efforts grounded in evidence will we create a future where women and girls no longer have to live in perpetual fear—a world free of violence.
---

This piece is part of our featured series, The Future Is Hers, celebrating the power of women and girls around the world.