Criminal justice reform, the Flint water crisis, and NYC housing: A recap of "America Divided," episode 1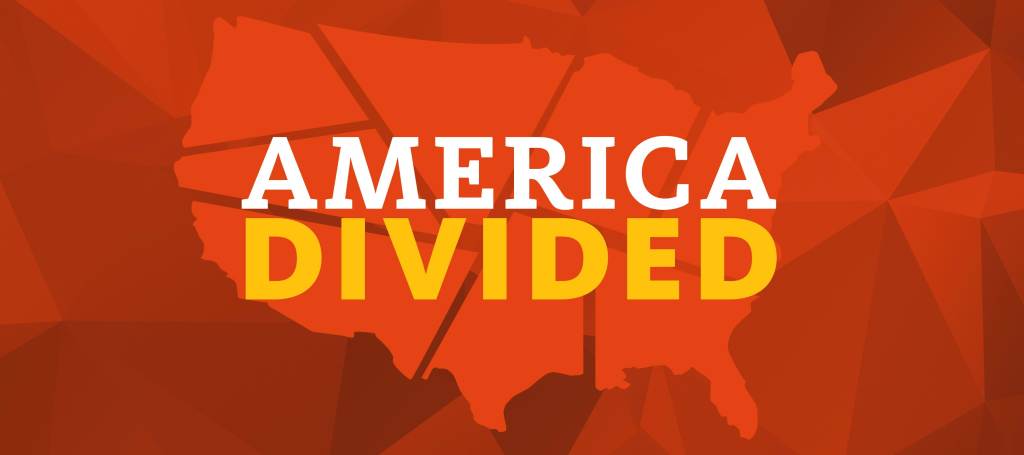 There are times when a good idea is also blessed by good timing. Such was the case when award-winning filmmakers Solly Granatstein, Lucian Read, and Richard Rowley joined forces and decided to tackle the subject of growing US inequality—just as the Ford Foundation, too, was putting inequality at the center of all its work. With an initial development grant from Ford, these filmmakers used research, passion, experience, and artistry to create America Divided—a five-part documentary series airing on EPIX throughout October.
We are proud to be a supporter of this innovative series. Together with executive producers Shonda Rhimes, Common, and Norman Lear—and correspondents Rosario Dawson, America Ferraro, Common, Jesse Williams, Peter Sarsgaard, and Zach Galifianakis—the filmmakers have created a multifaceted, moving story about America as it is lived by millions of people.
In tonight's premiere, three familiar faces explore different examples of American inequality: Hip-hop artist and actor Common delves into the nation's broken criminal justice system, actor Rosario Dawson explores the failures that led to the Flint water crisis, and TV writer and producer Norman Lear investigates housing issues in New York City.
This is the first in a series of episode recaps, featuring resources and insights on the important policy and social justice issues raised in each installment.
America Divided airs Friday nights at 9 pm EST on EPIX from September 30 to October 28, 2016.
Race and America's broken criminal justice system
Tonight's episode begins with Common returning to his hometown of Chicago after the killing of 17-year-old Laquan McDonald. McDonald, who was African American, was shot 16 times in 15 seconds by a white police officer. The incident was caught on a police surveillance camera, but the video was only released a year later—after accusations of a cover-up and mounting pressure for accountability.
To understand why tensions between police and communities of color in Chicago have been so problematic, Common interviews community activists, residents of poor black neighborhoods, criminal justice experts, and police who are part of the criminal justice system that failed Laquan McDonald and so many others like him. Some of the most revealing comments come from former Chicago Police superintendent Gary McCarthy, who was fired after the fallout from McDonald's death. McCarthy points out that the problem of racism is much broader than local police departments.
Indeed, police violence against African Americans is part of a larger system of racial inequality in areas including education, employment, and housing. When Common talks to Michelle Alexander, author of The New Jim Crow and a Ford Foundation senior fellow, Alexander details how a history of disinvestment in communities of color, coupled with the mass criminalization of black men, has created an American criminal justice system that is focused more on racial control than on crime prevention.
Without investment in education and job creation, these communities are steered toward the criminal justice system. Formerly incarcerated people experience barrier after barrier to getting back on their feet, especially when they rejoin communities with a dearth of employment opportunities. Alexander believes that fixing the nation's criminal justice system requires investing in the communities that have been hardest hit by deindustrialization, poor education, and the war on drugs.
Flint's water crisis and the failure of government
Viewers also watch Rosario Dawson travel to Flint, Michigan, to investigate government failures that led to contamination of the city's drinking water. The disastrous decision to switch Flint's water source from Lake Huron to the polluted Flint River was a result of undemocratic and unaccountable government, and Dawson's conversations with local residents, scientists, and health care workers reveal that unelected government officials prioritized saving money over the health of thousands of residents. Because of ongoing fiscal problems, an emergency manager appointed by the governor made the decision to change the city's water source, as part of a cost-saving measure.
Residents immediately complained about the new water's color, taste, and smell—and soon they were getting sick. Despite an abundance of evidence that the water was unsafe to drink, government officials continually refused to take action, downplaying the severity of the situation and deflecting accountability. A year after the water source was changed, tests of children's blood revealed dangerously high levels of lead. But the city continued to ignore the problem.
As we have explained before, the Flint water crisis is about much more than poisoned water. This situation shows what happens when people with decision-making authority are unelected, unaccountable, and unresponsive to the needs of citizens. And since lead poisoning can leave children with permanent learning and behavioral impairments, the consequences in Flint will be long lasting.
Despite everything they've faced, Flint residents are incredibly resilient. They continue to fight for accountability and democracy, and to make their voices heard.
Housing and gentrification in New York
Finally in tonight's episode, we follow Norman Lear as he speaks to New York City residents, developers, and affordable housing experts and advocates about the city's soaring rent prices and the dearth of affordable housing. Together these have led to widespread gentrification in minority neighborhoods.
As housing rights advocate Cea Weaver explains, the city's gentrification problem is a result of landlords, bankers, and real estate speculators working together to drive up the cost of housing. New York City renters contend with faceless landlords—private equity companies that buy up rent-stabilized buildings solely for profit, backed by investors who expect to make huge financial returns in a short period of time. As a result, landlords are pushing out low-rent tenants in order to raise rents and increase returns. The tenants who are most affected by this are disproportionately minority and low income. Many of them have lived in these neighborhoods for decades and are being forced to leave because they simply can't afford rising rents.
Addressing this problem will require laws that protect people's rights to affordable housing, as well as data that show where speculation is threatening that affordability. The Association for Neighborhood and Housing Development, a Ford Foundation grantee, has created an interactive map of New York City that shows neighborhoods and buildings at risk of high rent inflation caused by real estate speculation. The map is a resource for tenants and housing advocates, allowing them to see where tenants might be vulnerable to landlord harassment and illegal evictions, and for policy makers to spot trends in real estate speculation so they can address it proactively.
Watch the trailer for America Divided
Accessibility Statement
All videos produced by the Ford Foundation since 2020 include captions and downloadable transcripts. For videos where visuals require additional understanding, we offer audio-described versions.
We are continuing to make videos produced prior to 2020 accessible.
Videos from third-party sources (those not produced by the Ford Foundation) may not have captions, accessible transcripts, or audio descriptions.