"Undocumented! Unafraid! Here to stay!"
This hymn to the human spirit reverberated across the steps of the US Supreme Court last week, when Dreamers celebrated a major milestone in the struggle for immigrant justice. In a 5-4 decision, the court rejected President Trump's attempt to end the Deferred Action for Childhood Arrivals (DACA) program that protects nearly 700,000 immigrants from deportation.
The victory wasn't just the result of a swing vote or clever lawyering. It was the culmination of a long, sustained effort by young, undocumented people to insist that America live up to its highest values and to declare #HomeIsHere.
Since 2008, our grantee United We Dream (UWD) has built a multiracial, multiethnic youth movement committed to achieving dignity and justice for immigrants of color. It has become the largest immigrant organization in the United States with more than 800,000 members in over 100 local groups across 28 states. These young Dreamers have courageously risked deportation by identifying as undocumented and demanding dignity and the right to live free and thrive.
Accessibility Statement
All videos produced by the Ford Foundation since 2020 include captions and downloadable transcripts. For videos where visuals require additional understanding, we offer audio-described versions.
We are continuing to make videos produced prior to 2020 accessible.
Videos from third-party sources (those not produced by the Ford Foundation) may not have captions, accessible transcripts, or audio descriptions.
That's how DACA was realized. UWD harnessed the power of young people, organizing both online and on the ground, culminating in the 2012 Right to Dream campaign that demanded President Obama use his authority to establish DACA, one of the most successful immigration victories the nation had ever seen—and proof that developing leadership within undocumented communities is a powerful way to transform an unjust immigration system.
Yet, in the years since, the immigrant rights movement has faced an onslaught of challenges from the White House and other opponents. Unauthorized entry has become America's most prosecuted federal crime. Narratives about an out-of-control border have fueled a 1,450 percent increase in border patrol funding over the past two decades, even while unauthorized entry reached its lowest levels. Federal spending on immigration enforcement outstrips that of all other federal law enforcement agencies combined—more than $19 billion per year.
The current administration has intensified this machinery of enforcement, from family separation, to deporting longtime legal permanent residents for minor, nonviolent infractions, to enlisting local authorities to arrest suspected immigrants and turn them over to federal authorities. In fact, a recent investigative piece from ProPublica revealed that ICE has broad access to DACA information submitted to US Citizen and Immigration Services, through direct access to their databases and the ability to obtain DACA holders' complete files. With this disclosure of information, DACA recipients are left feeling even more exposed and apprehensive that the current administration is setting them on a path to deportations.
With immigration enforcement highly funded and organized, it's critical that organizations on the frontlines have the predictable, unrestricted, and long-standing support to take on the tidal challenges immigrant communities face.
That's why, in 2016, we invited UWD to join our first cohort of the Building Institutions and Networks Initiative (BUILD), a five-year, $1 billion investment in the long-term capacity and sustainability of 300 social justice organizations around the world. The program provides flexible funding so organizations can innovate, learn, take risks, and develop the systems needed to sustain for the long term.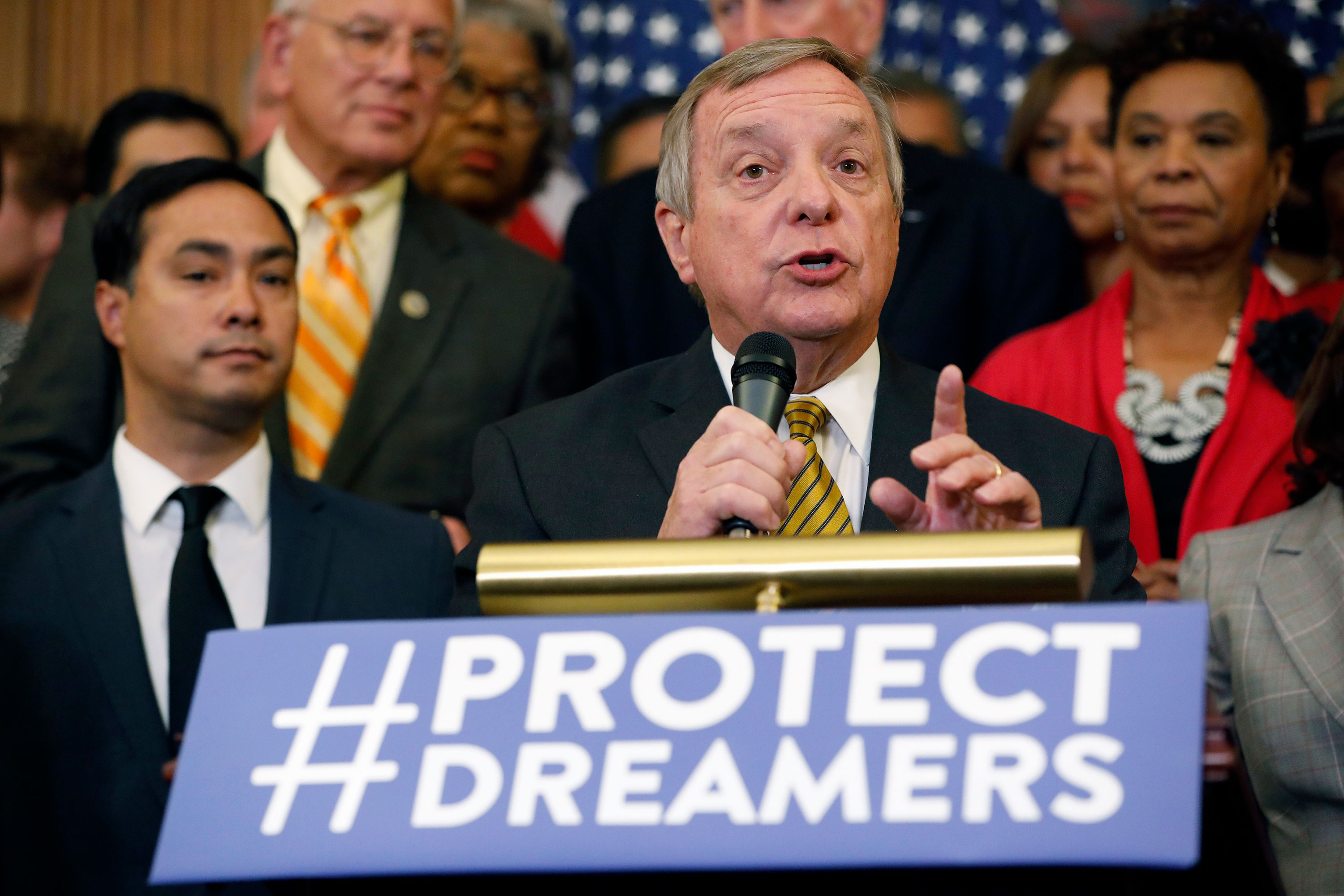 ---
Our BUILD support came at a time when undocumented communities faced steep challenges, and UWD needed to be both nimble and load-bearing to deploy a range of strategies that the moment demanded. These included co-organizing hundreds of thousands of people across all 50 states to take part in the Families Belong Together campaign against family separation policies; winning sanctuary policies in places like New Mexico, Florida, New York, and Texas; and launching youth training and political education programs like Summer of Dreams to develop the future leaders of the immigrant rights movement.
"As our communities felt the deep impacts of the COVID-19 pandemic and we awaited the Supreme Court decision on DACA, we needed to meet these challenges head on," said Cristina Jiménez, co-founder of UWD. "It's general operating support and programs like BUILD that allows United We Dream to quickly and efficiently reallocate resources to support the evolving needs and priorities of communities during times of crisis."
When the DREAM Act was first introduced in 2001, it was supported by less than 30 percent of Americans. Ahead of last week's Supreme Court decision, a PEW poll found that 74 percent of Americans favored legislation that would provide permanent legal status to undocumented immigrants brought to the US as children. This represents a major shift, and today UWD, in partnership with many organizations across the movement, is advancing an important change in narrative that has gone from niche to national, leading to a countervailing wave of support for immigrants that is turning the tide.
Flexible support has indeed been a lifeline for UWD, especially now when the organization has had to challenge relentless attacks by the administration amidst the chaos of COVID-19. The pandemic has presented the world with an unprecedented situation, which is why adaptable, consistent resources and infrastructure kept UWD on the front foot, a premium when hundreds of thousands of lives are at stake.
"Today marks a historic moment that will be talked about in the books and future generations to come," said Claudia, a field coordinator for UWD, on a webinar unpacking the results of the Supreme Court decision. "Today we celebrate our win, but we know that this is not the end, we know we need to continue fighting for the protection of all."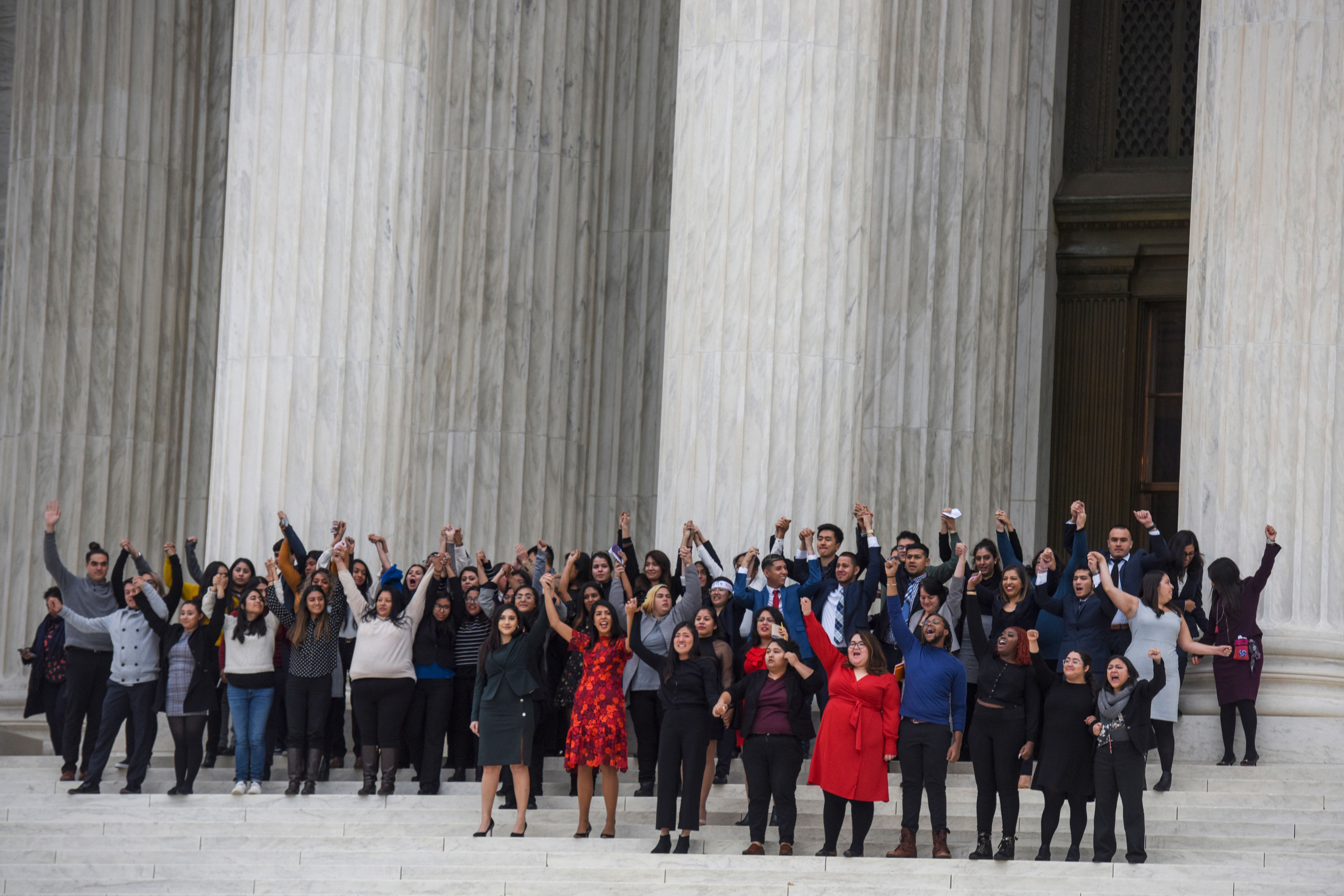 ---
UWD's gaze remains fixed on the future, knowing too well that the DACA program can be rescinded again based on procedural openings found within the Supreme Court's ruling. While last week's decision gives temporary relief for thousands upon thousands of immigrant youth, UWD understands that the program does not protect everyone, particularly black immigrants who are more likely to be deported because of disproportionate policing and incarceration in their communities. UWD is joining the efforts of courageous young black people across the country who are demanding an end to systemic racism in this moment, knowing that when people closest to the pain are the ones pushing the solution, the boldest innovations and biggest breakthroughs can be achieved.
With the hardest work still ahead, UWD is using its support and experience to adapt, learn, grow, and rise to meet the challenges these times present. United We Dream is not so much a name, but an organizing principle, through which these young people will continue to declare: "Undocumented! Unafraid! And here to stay!"