Thirty years ago, the US Congress passed the Americans with Disabilities Act (ADA).
It was a groundbreaking piece of civil rights legislation made possible by the thousands of people behind the disability rights movement who, over the course of history, challenged social barriers in search of justice.
This year, we celebrate this landmark law and the dedicated and determined people who made it happen. But we also recognize there's more work to do to ensure equal rights and opportunity.
With this anniversary, we are reinforcing our commitment to disability rights with a number of events, new grants and initiatives, and stories of the incredible people leading the charge today and well into the future.
---
Our Commitment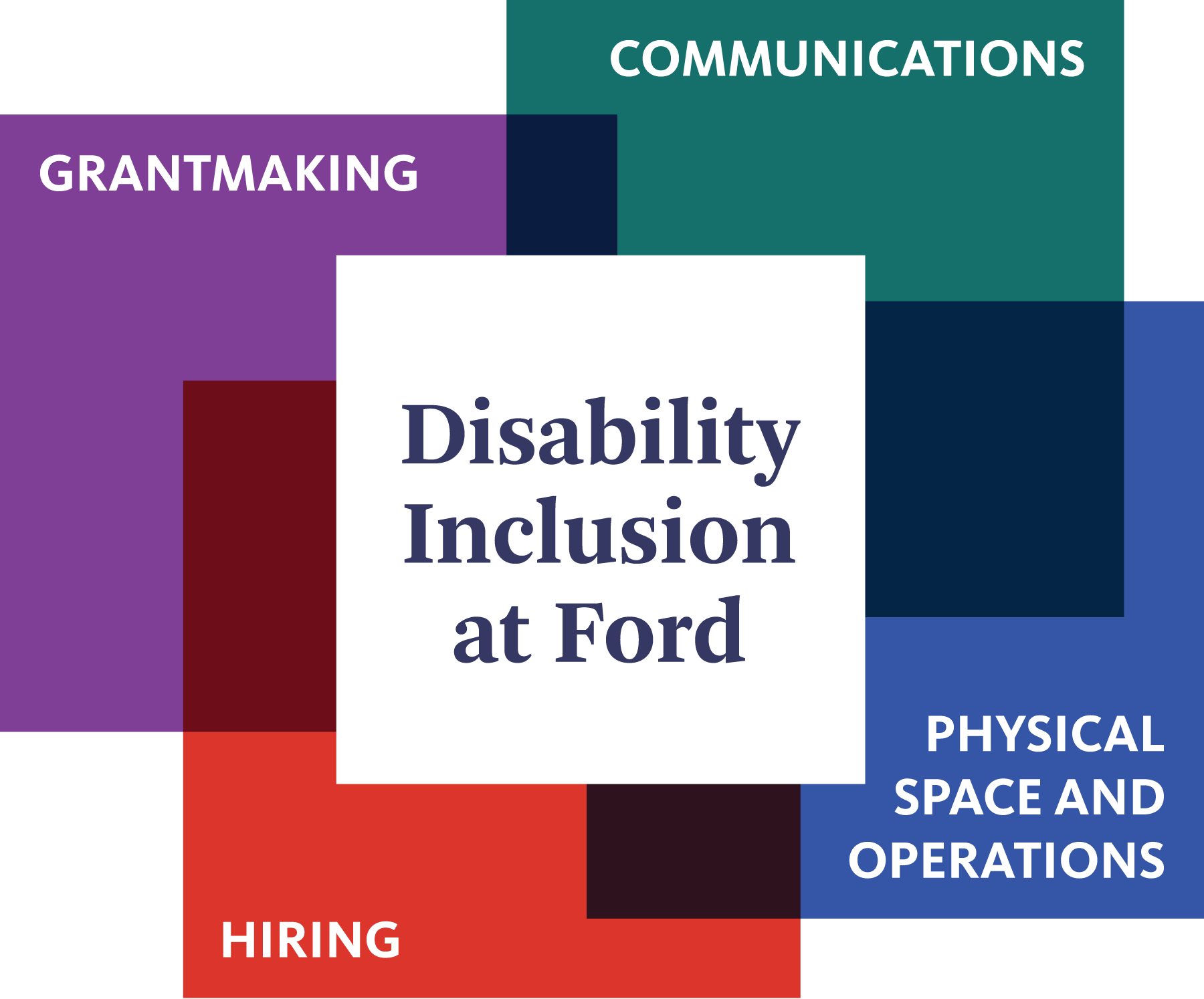 Throughout our history, we have worked to remove the obstacles that prevent people from participating fully, freely and with dignity in the world. In 2016, as part of our mission to disrupt inequality in all its forms, we committed to placing disability rights and inclusion at the heart of our work:
Our grantmaking
Our hiring
Our building and operations
Our communications, making our website and all content we produce more accessible
A glimpse into what 2020 holds
As we celebrate the 30th anniversary of the ADA, we have an opportunity to think anew about dignity, justice and the future of disability rights.
Throughout the year, we will host a series of events and conversations to call attention to the most pressing issues facing people with disabilities and bring together activists, organizations and other key players within the community to deepen our understanding.
We will introduce a new fellowship designed to support disabled artists, filmmakers, and journalists doing vital, pioneering work to shift thinking and further society's understanding of equality.
We will also share stories on the incredible individuals and organizations we support along with the resources we've built with our partners to further society's learning.
For us, 2020 will be a year of listening, learning and sharing. We hope you will join us on this continuing journey.
Resources for Donors and Funders
Accessibility Statement
All videos produced by the Ford Foundation since 2020 include captions and downloadable transcripts. For videos where visuals require additional understanding, we offer audio-described versions.
We are continuing to make videos produced prior to 2020 accessible.
Videos from third-party sources (those not produced by the Ford Foundation) may not have captions, accessible transcripts, or audio descriptions.
A variety of ways donors can explore and strengthen disability inclusion in their grantmaking, operations, and organizational culture.
The Forum is an online resource for peer learning, resource sharing, and funding for disability inclusion. Note: This is an online community for funders, and a login is required. Requests are generally approved within 48 hours.