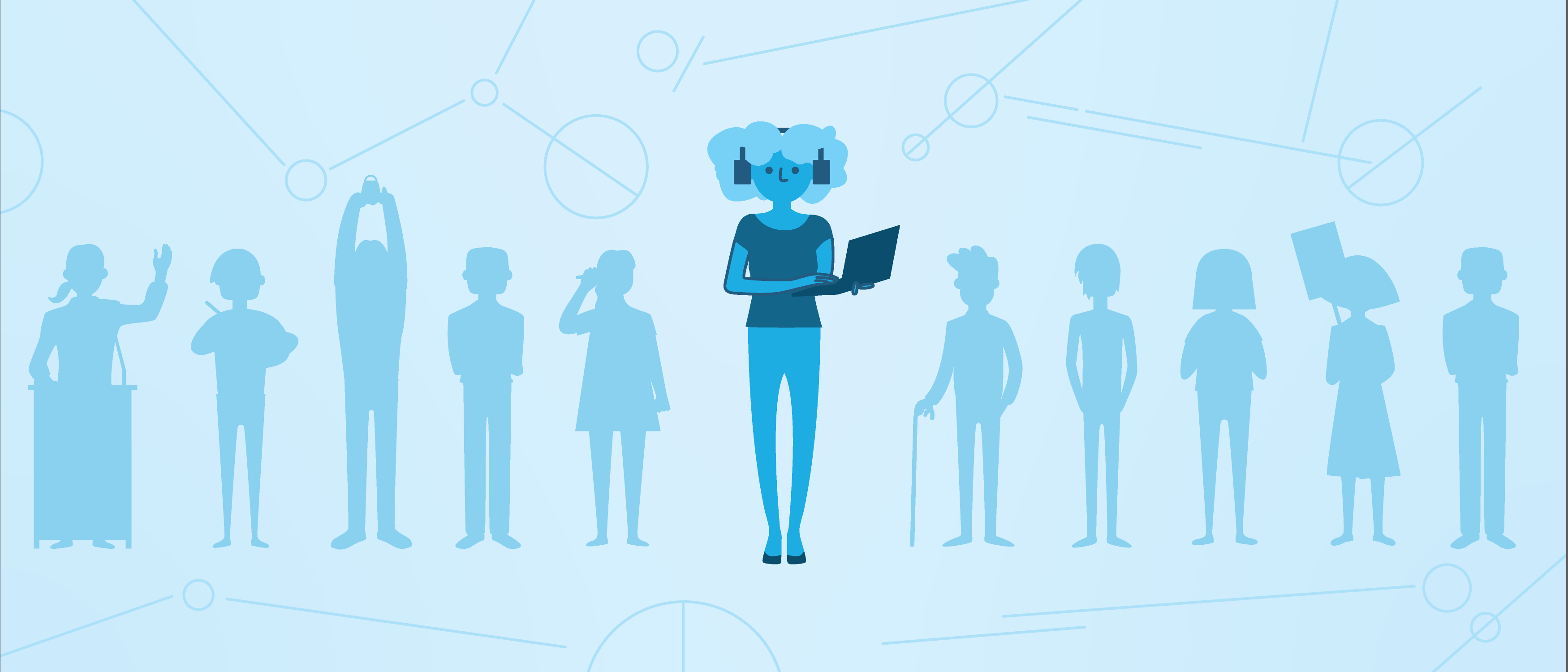 Coder
---
Public interest tech is about all of us. To thrive, it needs the talent and dedication of people, organizations, and funders.
"We're not having enough conversations today about how technology is designed, developed and deployed that also consider its dangers, and how it can deepen existing inequalities."
Joy Buolamwini, Founder, Algorithmic Justice League
Coders develop, write, and test essential programs and applications that we use everyday. Those who work at the intersection of tech and social justice—like MIT researcher Joy Buolamwini and hacker Matt Mitchell — use their expertise to serve the greater public good. We also call them public interest technologists.
"We need everybody to add your perspectives, to add your voice so that we can develop technologies that can work for all of us and not just some of us."
As artificial intelligence transforms our daily lives and powers our world, it's important to stop and ask ourselves: Do these technologies benefit all of us? Or just some of us?
More Stories
Ford Live Events
Cyber security expert Bruce Schneier: How to survive in a hyper-connected world
Video
Steffania Paola Costa di Albanez, developer and designer asks who gets to make technology?