Hadeel Abdel Aziz
Executive director, Justice Center for Legal Aid
she, her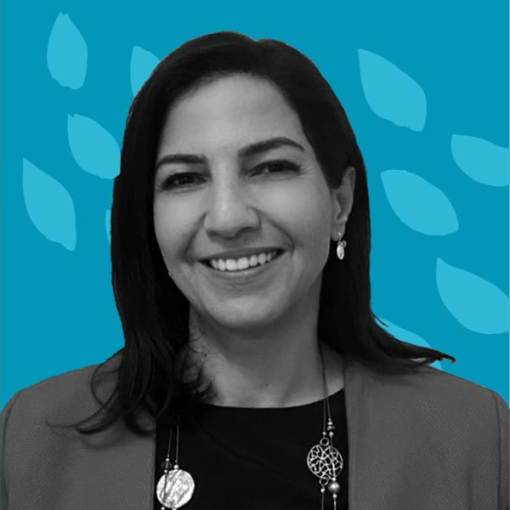 "Everyone must have equal access to the legal system and protection of the law."
Hadeel Abdel Aziz is a founding member and the executive director of the Jordanian NGO Justice Center for Legal Aid (JCLA). JCLA is dedicated to ensuring that everyone has equal access to justice. It works to make this objective a reality through operating a national network of legal aid clinics providing quality legal services to the poor, implementing a national legal literacy program and advocating for reforms in the justice system including the establishment of a national legal aid system.
Hadeel has two BAs in management and law from Yarmouk University and the University of Jordan, and she is certified as a judicial administrator by Michigan State University. She has over 20 years of practical experience, mainly focused on judicial reform, court administration and access to justice.
Hadeel serves as a member of the board of trustees of the National Center for Human Rights.
Vision: A world where everyone has the right to live with dignity and enjoy the protection of the law.