Gabriel Wer
Co-founder and executive director, Instituto 25A
he, him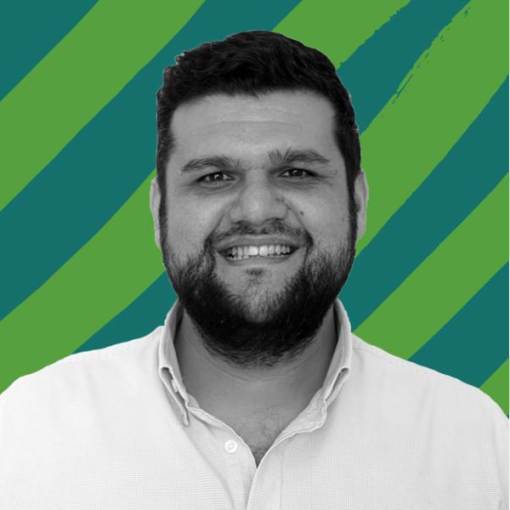 "I believe that Guatemala can be a country where all people can participate in democracy, civic space, and social change."
Gabriel Wer is co-founder and executive director of Instituto 25A, which works to collaboratively develop processes with communities and organizations to encourage and strengthen citizen participation in Guatemala across four different areas: learning, research, narrative, and agency. The institute raises awareness of socioeconomic and political inequalities and injustices in urban communities and encourages their innovative and active participation. These efforts support democracy and expand civic space in Guatemala.
Gabriel's work has focused on participatory approaches to building and strengthening communities and organizations to act against social injustice and inequality. After developing and working on a few initiatives to tackle this issue in the private sector, he pivoted to the public sector with the rise of the 2015 anti corruption movement in Guatemala, which he was deeply involved with. This allowed him to understand the dynamics of power in the country and learn how to take action across sectors, which led him to co-found JusticiaYa, an urban citizen collective. Through crafting and communicating simple and effective narratives, JusticeYa plays a key role in empowering citizens to understand and engage with the structural issues at play in Guatemalan society.
Vision: A stronger civic space in Guatemala with citizen agency and robust collective action. This requires building trust within communities and organizations, enabling learning and changing common narratives that hinder citizen participation. This will allow us to heal our collective wounds and empower everyone, especially young people, to bring about social and political transformation.