Duduetsang Makuse
Public policy and media specialist
she, they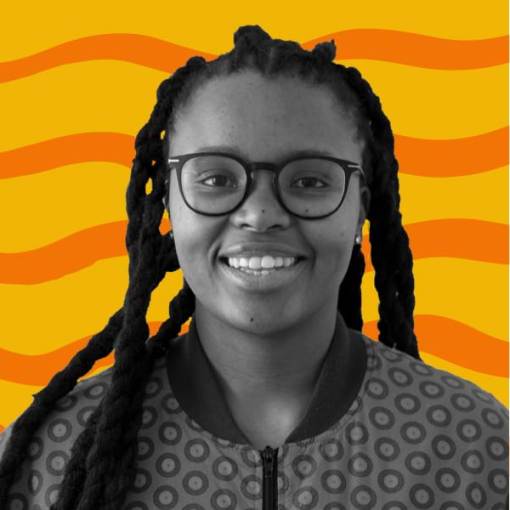 "I want to see systemic changes that enable marginalized communities to exercise their own agency and live out their freedoms through meaningful access to inclusive and safe technology."
Duduetsang Makuse's background is in broadcast journalism, filmmaking, academia and recently, the civil society sector, where her public policy work focused on public interest media, media freedom and internet universal access issues. Her interests lie in the dynamics that exist between communications technology, the media and the internet in a convergent, digital era, especially in the African context.
In 2017, Duduetsang was selected as one of the Mail & Guardian's Top 200 Young South Africans. She's an African School of Internet Governance 2019 Fellow and a 2020 alumna of the Edward R. Murrow Program for Journalists.
Vision: In the not so distant future, a world where people on the African continent are able to unlock and realize the full benefits of their natural resources, youth dividend and technological potential. A world where every person in Southern Africa has an opportunity to be co-creators of an inclusive digital reality that benefits them.