Diane Sousa da Silva Lima
Independent curator, writer and researcher
she, her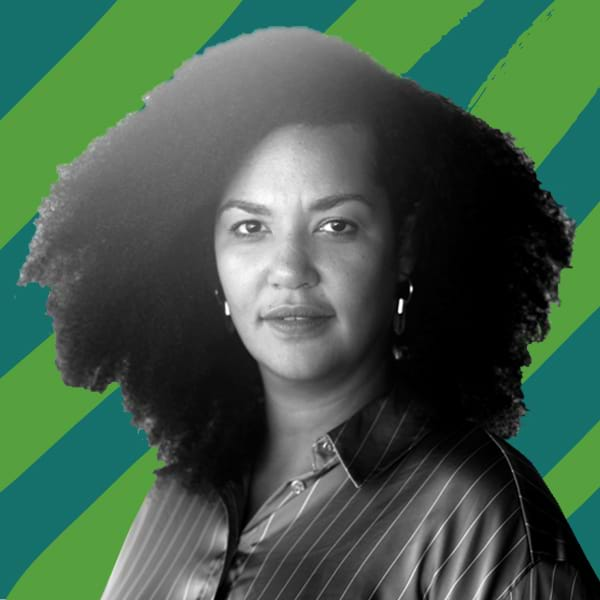 "Art is a powerful force that can challenge outdated notions of social justice and spur social change."
Diane Sousa da Silva Lima is an independent curator, writer and researcher based between São Paulo and Salvador. A key Black feminist voice, she has played a leadership role in changing Brazilian contemporary art. She is currently curating the exhibitions of artists Paulo Nazareth and Stella do Patrocínio.
Her work includes co-curating the Third Frestas Triennial of Arts exhibit The river is a serpent at Social Service of Commerce, São Paulo, and historical exhibitions that marked the Brazilian decolonial approach: Absent Dialogues at Itaú Cultural (São Paulo, 2016/2017), Don't wait for me in the retina (2018) and The best of the journey is the delay (2019) both to Valongo Internacional Image Festival in São Paulo.
Diane's lectures, service on jury boards, and contributions to texts have resonated in institutions such as the Museum of Modern Art, Berne University of the Arts, HISK Belgium, New York University, University of Pennsylvania, and Matadero Madrid. She appears in the Netflix docuseries Afronta! Spotlighting Afro-Brazilian thinkers and artists. As a writer, she periodically collaborates for books and other publications, and is working on a book about curatorial practices in Brazil, edited by Fósforo.
She is a guest researcher/curator of the Critical Curatorship and Decolonial Studies at the Museum of Contemporary Art of the University of São Paulo in partnership with the Getty Foundation.
Vision: An arts and culture realm informed by social justice that dismantles structural oppression based on race and gender in art institutions. Radical imagination and Black feminist poetry can create a space of social repair and transformative justice for all.