Monica Aleman
International Program Director, Gender, Racial, and Ethnic Justice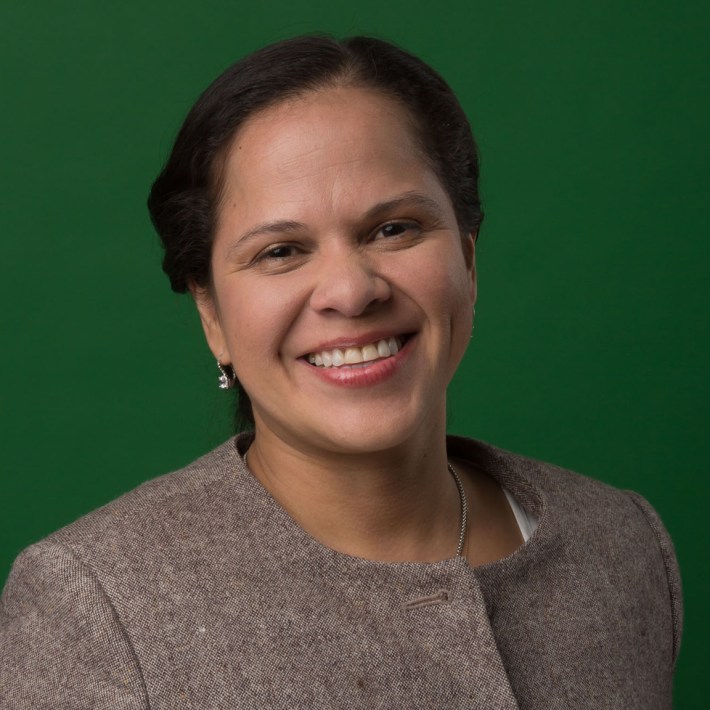 Monica Aleman serves as international program director for Gender, Racial, and Ethnic Justice International (GREJ-I). She plays a key role in the foundation's efforts to reduce gender-based violence, end structural inequalities, and expand the role of philanthropy in global processes. She was previously a senior advisor on the GREJ-I team and a senior program officer on the BUILD team, working to support organizations and networks to become more resilient and durable in their pursuit of social justice and leverage more and better resources for women's rights organizations in different parts of the world.
Before this, she was based in the foundation's East Africa office, where her grantmaking focused on advancing gender equality and women's rights, increasing the financial resilience of organizations and networks, protecting the rights of women and other minorities, increasing the participation of women in governance structures, and consolidating the infrastructure of the women's rights movement.
Before joining the foundation in 2011, Monica was executive director of the International Indigenous Women's Forum and founder of the Indigenous Women's Fund, a global coordination network of organizations in Asia, Africa, and the Americas. She also served as program and policy director at MADRE, an international women's rights organization and Ford Foundation grantee. In addition, Monica worked as the coordinator of the International Youth Summit for the World Conference Against Racism for the United Nations' Office of the High Commissioner for Human Rights and has consulted for various organizations, including the United Nations Permanent Forum.
Monica is also the co-chair of the board of directors for Witness, an international organization that uses technology to protect and defend human rights, and co-chair of the International Funders for Indigenous Peoples, a global donor network dedicated to expanding high impact investment in Indigenous organizations and territories and creating a new movement that centers notions of intercultural philanthropy. Her background encompasses expertise in community organizing, social movement building, and participatory monitoring and evaluation. She also has written a number of opinion and issue-oriented articles, primarily on women's rights and the rights of Indigenous peoples and communities.
Monica received her master's degree from the Indigenous University, Popayán, Colombia, and her bachelor's degree in international relations, with a focus on political science and business administration, from the University of Mobile, Latin America Campus at San Marcos, Nicaragua. Her academic experience also includes postgraduate education on the function of the United Nations system from Columbia University and special studies in diplomacy, women's human rights, human rights, the right to education, ethics, and politics in various institutions of higher learning in Latin America and the United States.