Good Neighbor Committee
In 1996, we created the Good Neighbor Committee to support organizations and activities near our New York headquarters, initially in Midtown Manhattan, that contribute to the neighborhood's civic spirit and vitality. We have now expanded our work to all five boroughs of New York City: the Bronx, Brooklyn, Manhattan, Queens, and Staten Island.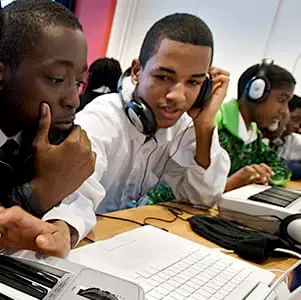 Local Support
As with many global organizations, we are often less visible to our immediate neighbors than to people and institutions around the world. We wanted to change that by strengthening our ties to local organizations working on issues related to our mission, while also providing our staff who are not grantmakers the opportunity to experience the core work of the foundation.
We serve as a resource by:
Providing grant support for innovative activities throughout the city of New York
Encouraging emerging and established local organizations to participate in this grant program
Exploring opportunities for neighborhood-based organizations to get to know each other and exchange ideas and resources
Our New York committee is made up of 12 to 16 staff members who volunteer for two to three years. Committee members come from all divisions of the foundation, including operations, investments, and grantmaking.
The committee is divided into four areas: Arts and Culture, Education,Human Services and Leadership, Advisory and Development (LeAD).
Arts and Culture focuses on organizations devoted to the artistic and cultural life of the city.
Education supports educational initiatives that provide individuals with the access and opportunity to improve their socioeconomic circumstances.
Human Services funds organizations that address issues of adversity through initiatives designed to improve the overall quality of life in the community.
LeAD supports nonprofits that work to dismantle inequality by investing in their leadership development and operational capacity, thereby strengthening their ability to advance their mission.
---
How to Apply
The Good Neighbor Committee is currently making decisions for the 2024 grantmaking period and is not accepting new submissions to review. Please note we are moving away from a rolling application process and invite you to check back in April for our 2025 grant submission cycle dates.
---
Regional Committees
Over the years, this program has been so successful that some of our regional offices in Asia, Africa, and Latin America have formed their own versions of the Good Neighbor Committee. These regional committees address the unique needs of neighbors in their communities. To learn more, contact each regional office directly.
If your organization is interested in starting its own Good Neighbor Committee, review Building Community Inside and Out with a Good Neighbor Committee, a GrantCraft publication.