10 years after Katrina, rebuilding the promise of New Orleans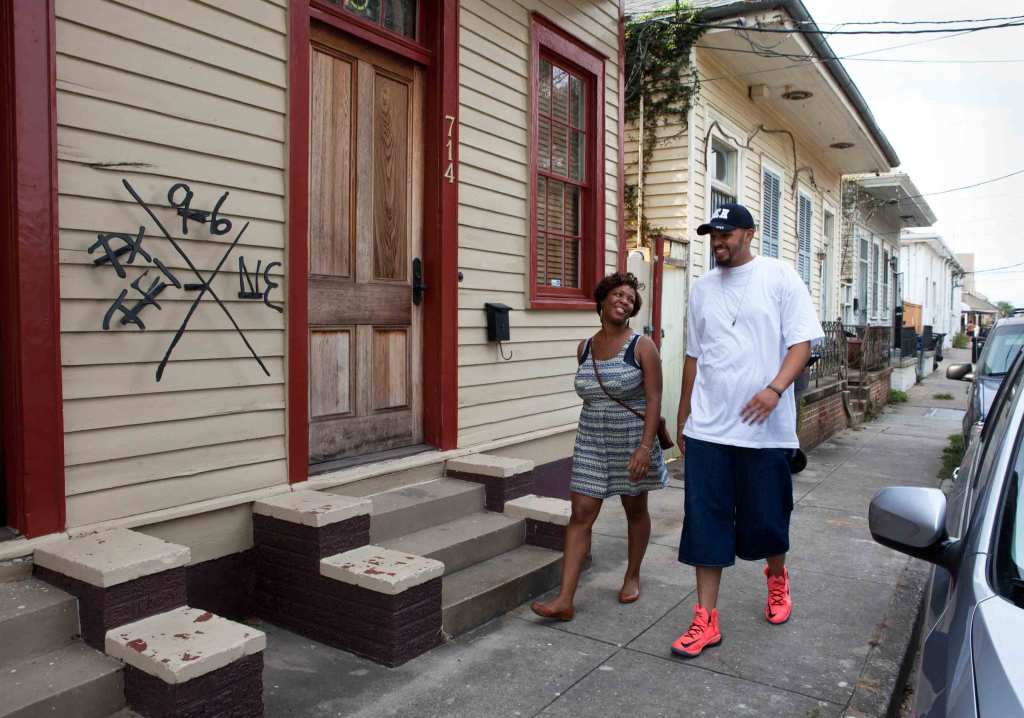 New Orleans has always reminded me of home. It's the deep persistence of the city's memory, the electric colors of its landscape, the red beans and rice. The music that demands to be heard, and the city's stubborn refusal to go gentle into that good night. "Contra mar y marea," my mother used to remind us when things got tough growing up in public housing in Newark, and the odds seemed stacked against us. "Against the sea and its tide…"
A decade ago, the devastation wrought by Hurricanes Katrina and Rita and the haphazard, uneven government response to the ensuing humanitarian crisis shocked the conscience of the nation. In New Orleans, the levee breach submerged nearly 80 percent of the city, causing widespread physical, economic, and human devastation across an area several times the size of Manhattan. More than 1 million people fled Louisiana; 270,000 homes were destroyed in New Orleans. Across the region, 2,000 lives were lost. The disaster also provided a historic window onto the consequences of concentrated poverty, racism, and social exclusion that have plagued regions across the country. If only for a fleeting moment, the images of poor and black Americans clinging to rooftops, left to fend for themselves by unresponsive government bureaucracies, refocused the country's attention on a painful legacy of racial and economic segregation.
The Ford Foundation's decade-long commitment to the region has always been about more than disaster recovery. Our work in New Orleans, and in the U.S. South, is rooted in a commitment to addressing the underlying structural inequalities that continue to make poor communities and communities of color in the region vulnerable to disasters both natural and man-made. Over the past decade, Ford has invested over $40 million in the city of New Orleans alone—and nearly $95 million across the Gulf Coast region—to rebuild and improve physical and civic infrastructure. We've provided working capital and technical assistance to strengthen the capacity of the region's community development sector. We've partnered with the public sector through strategic grants to modernize local land use, planning, code enforcement, and workforce development initiatives. And we've supported research and policy advocacy that has promoted accountability and transparency in the region's rebuilding process.
The significant progress we've seen in New Orleans over the past decade has reaffirmed our belief in making long-term philanthropic investments that help local leaders and institutions shape their own destinies. Stronger public, private, and philanthropic partnerships remind us of the critical role that the public sector can play as a catalyst for change and equity. And our investments in neighborhood-based cultural institutions have reaffirmed the undying power of culture, music, and art to transform our pain and heal our collective souls. The ongoing revitalization of neighborhoods like Central City exemplify how joint philanthropic, public, and civic sector action can advance transformative development that respects the integrity of people and place.
Our journey is far from complete. Entrenched income inequality, rising housing costs, uneven neighborhood development, weak regional public transit infrastructure, and climate change continue to pose serious threats to the city's and region's long term, equitable revitalization. As New Orleans pivots from marking the 10th anniversary of Katrina to celebrating the city's tricentennial in 2018, it has a historic opportunity to put in place policies and practices that reduce incarceration, advance economic mobility, and revitalize neighborhoods in a way that preserves the city's distinct cultural legacy. Our ongoing support for community-driven planning initiatives like Housing New Orleans will inform the development of a citywide housing plan to proactively manage neighborhood change and the region's growing affordability crisis. Innovative public and civic sector partnerships, like the Network for Economic Opportunity, will also continue to play an important role in strengthening quality employment choices that offer career ladders for low-income New Orleanians—while revitalizing the city's urban core.
New Orleans has always been a prophetic city, warning us of the imminent dangers of climate change, inequality, racism, and mass incarceration. But it is also prophetic in reminding us of the infinite potential, tenacity, and strength of the human spirit and of communities—not only to survive, but to thrive in the face of adversity.
The journey ahead, much like the road behind us, will not be easy. Change is painful. Change is messy. Change is uneven. Change requires patience, humor, hope, and love. And it requires resources. But in this moment of reflection, let us continue to remember and recommit ourselves to the greater task at hand: rebuilding the promise of New Orleans and of a more just urban America. That's a place we can all be proud to call home.