Indisposable: Tactics for Care and Mourning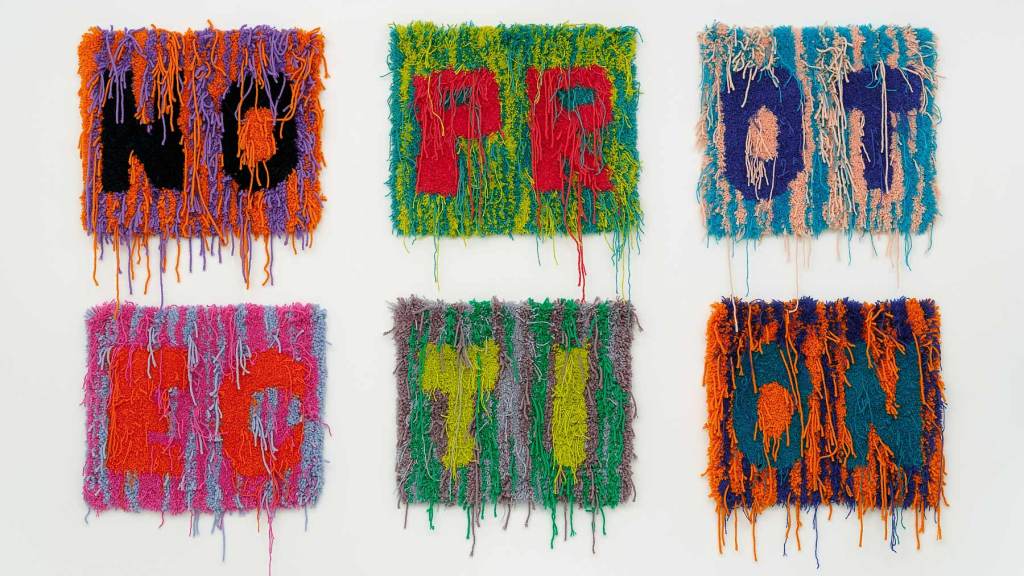 Indisposable: Tactics for Care and Mourning is the follow-up to Indisposable: Structures of Support after the Americans with Disabilities Act, a three-year collaboration with more than thirty artists and scholars that emerged as eight online chapters each addressing the urgent questions of the moment where COVID-19 pandemic and demands for racial justice laid bare that some lives – especially disabled, queer, Black, Indigenous, and people of color (BIPOC) – are deemed disposable. These chapters serve as a unique archive of the ways in which artists and scholars responded to the intertwined histories of ableism and racism, delving into the profound questions of what makes our lives livable? How do we afford our own existence and what happens when we cannot? Who creates the means by which we survive; or, were we ever meant to survive? Where are we seen as disposable, and why?
Indisposable: Tactics for Care and Mourning extends these conversations and questions by focusing on two topics critical to all eight chapters: care and mourning. The artists of Indisposable address the difficult work of not just how to care and to mourn for those deemed disposable but how to activate that work into tactics for insisting on our indisposability.

The artists in the exhibition are committed to resisting the oppressive ideologies of bodily productivity and "normalcy" that have been used as markers of human worth. Their work offers audiences the chance to consider new tactics for care and mourning, activist strategies emerging from within and uplifting communities living in precarity.
Gallery hours: Monday – Saturday 11am – 6pm
Ford Foundation Gallery 
320 E 43rd St, New York, NY 10017
Visitor info
More from this exhibition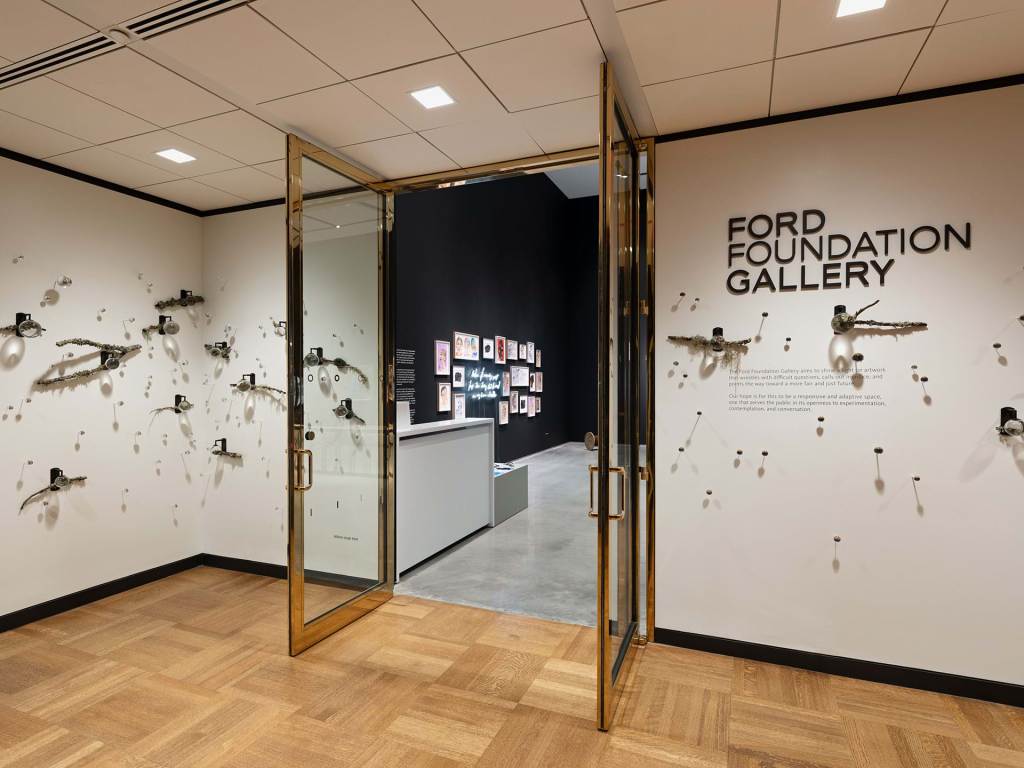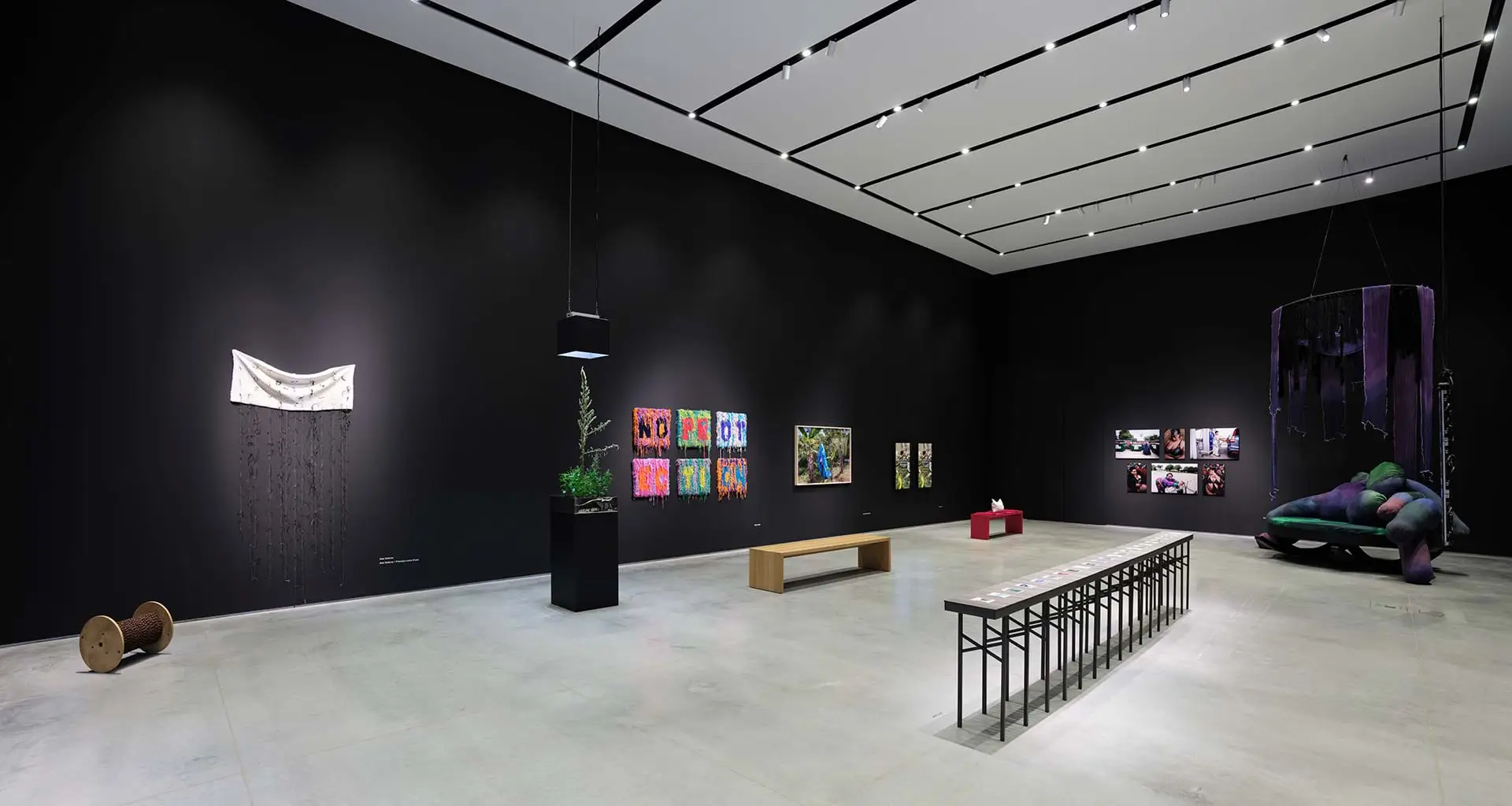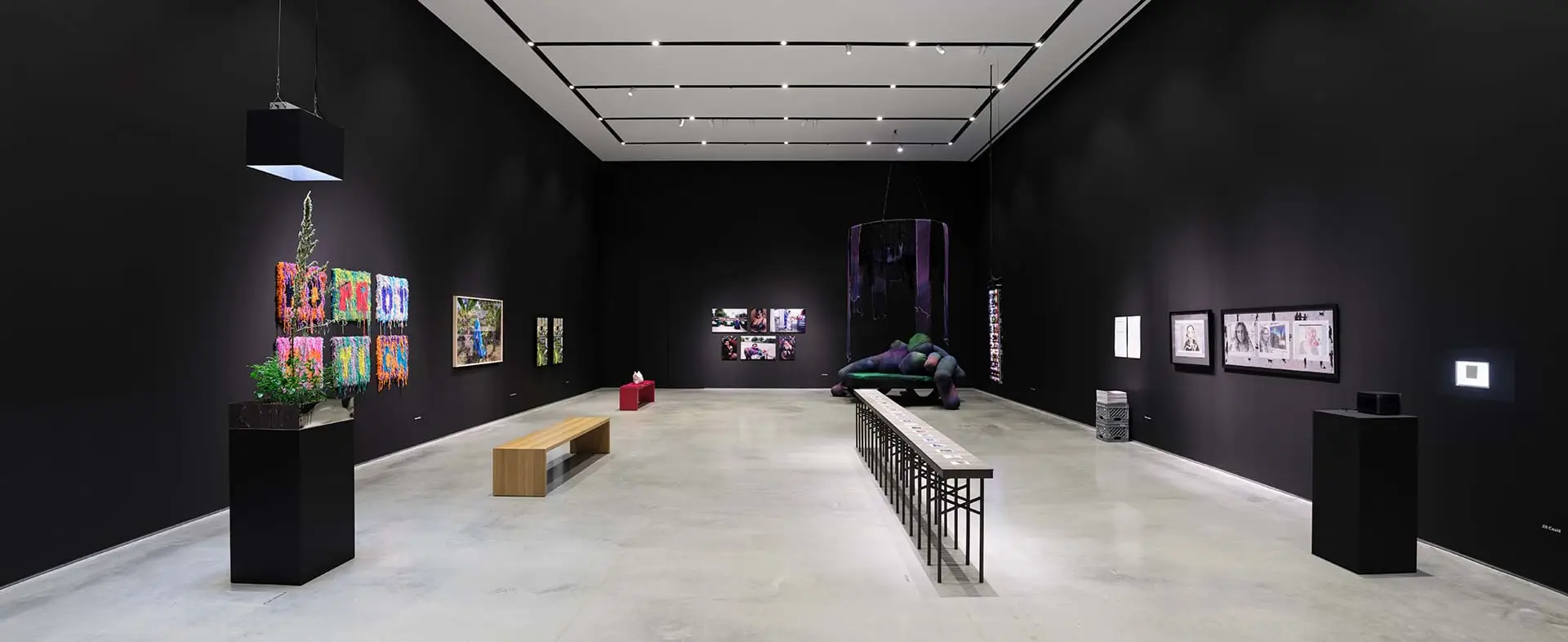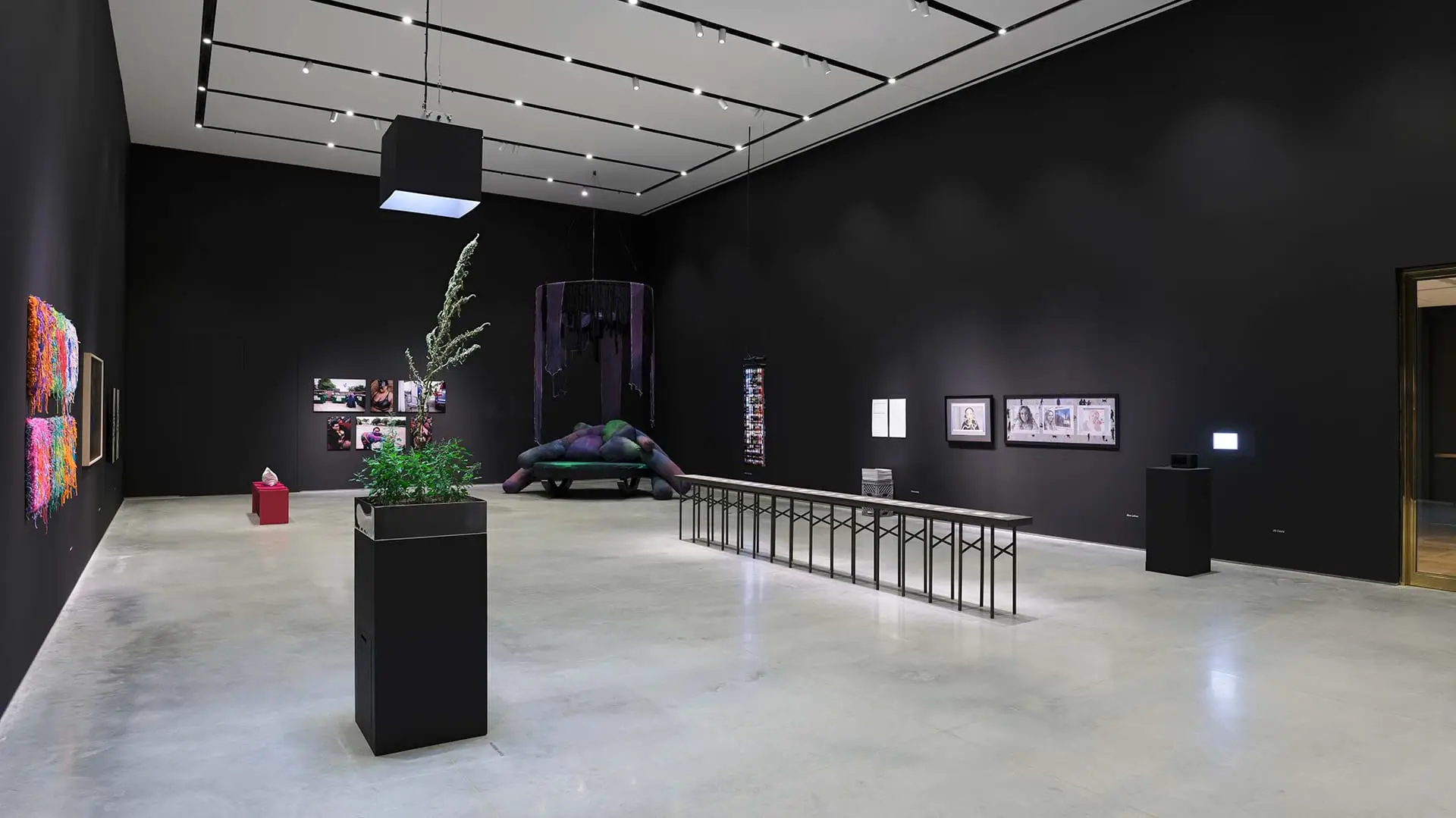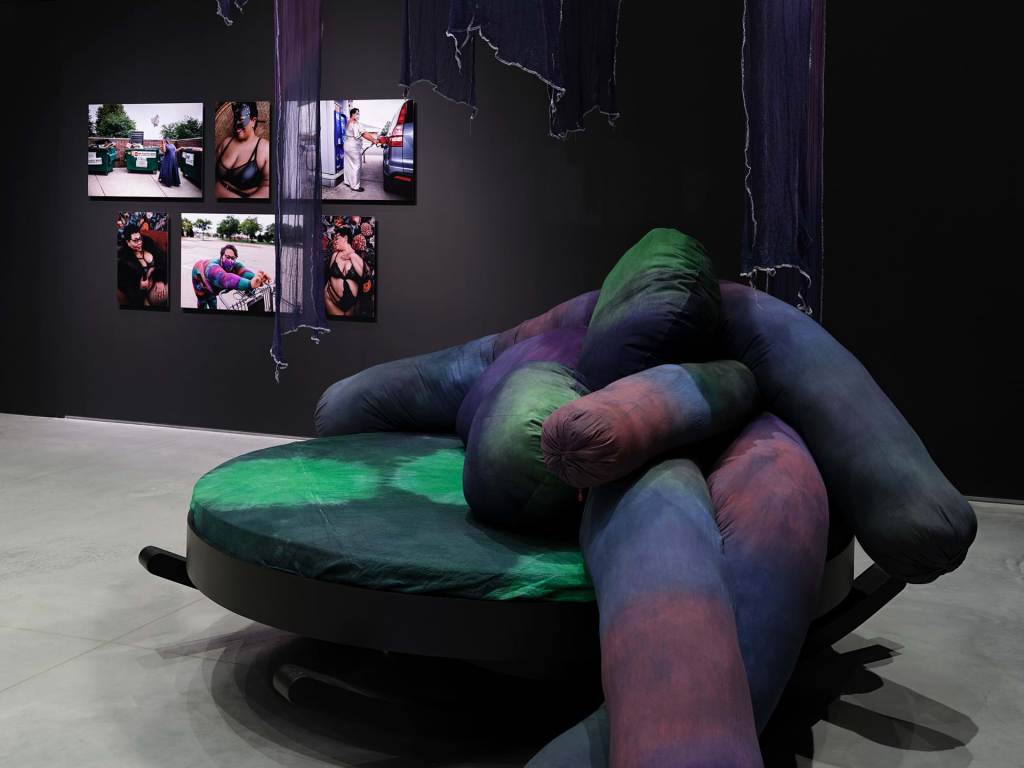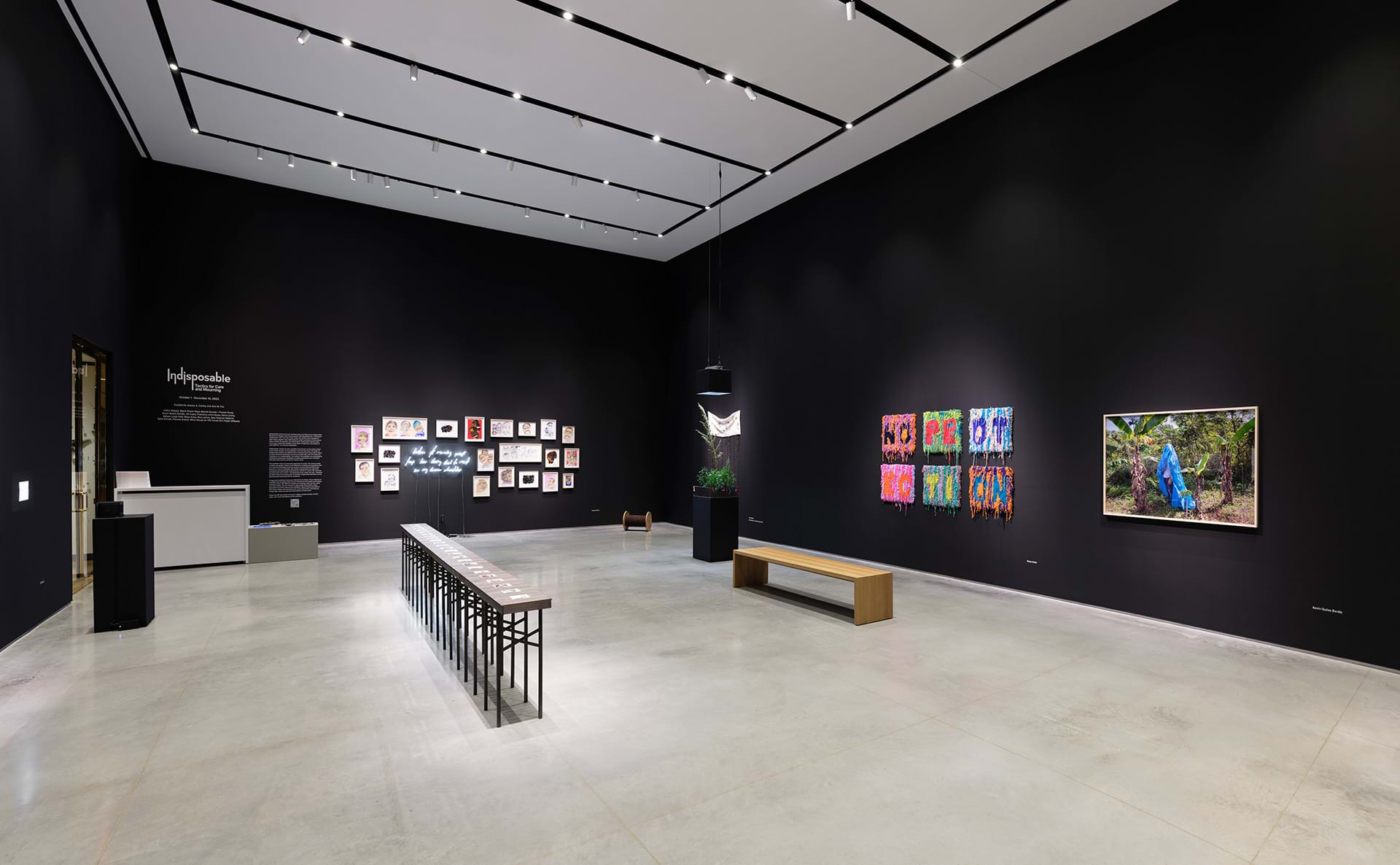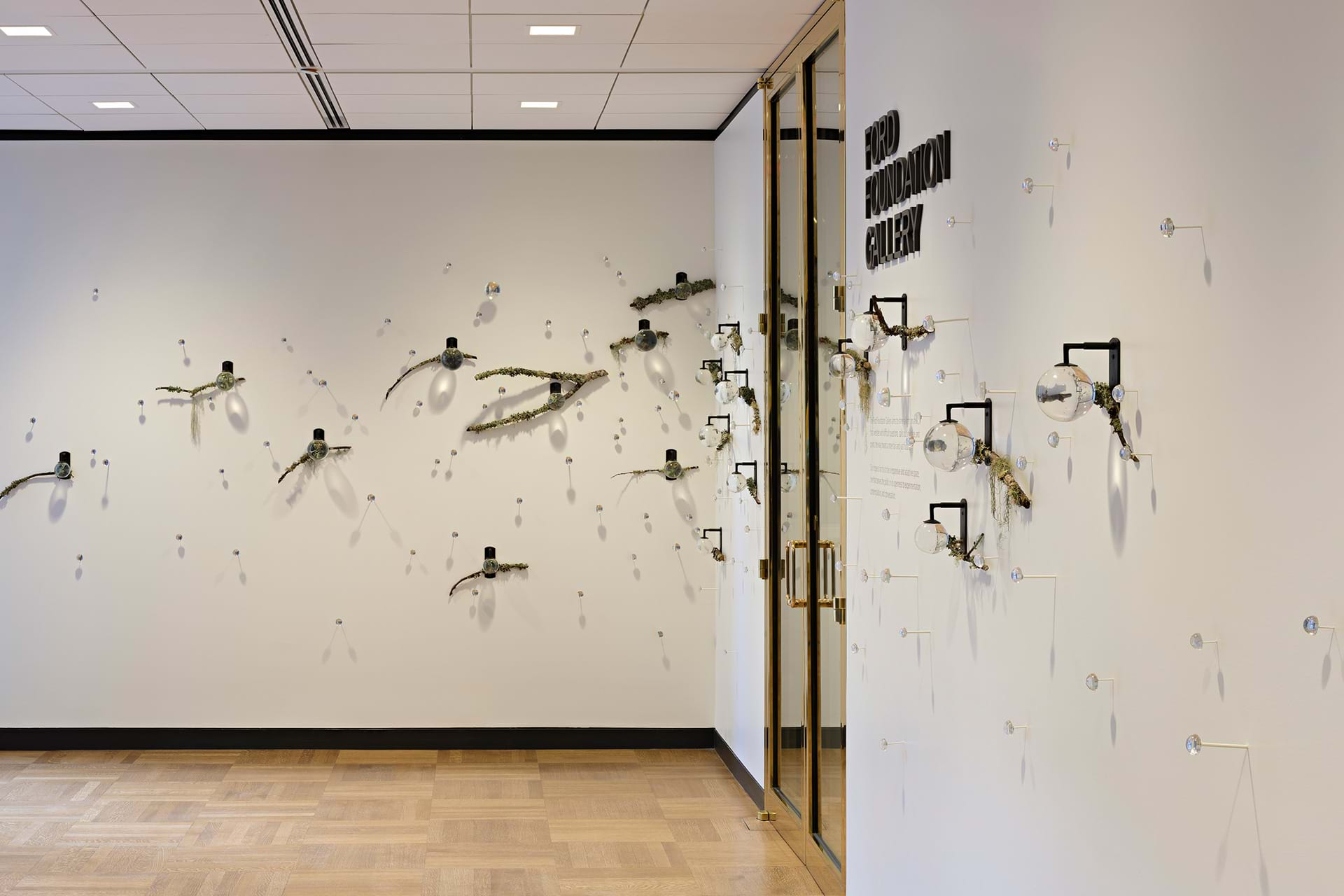 Allison Leigh Holt
A Living Model of Hyperbolic Space, 2017 / 2020
Glass, water, steel, neodymium magnets, mirrored acrylic, Parmotrema
Perlatum lichen
Dimensions variable
Multiple contributors
What would an HIV Doula do? – What does an uprising Doula do?, 2021
128 pages
8.5 x 5.5 inches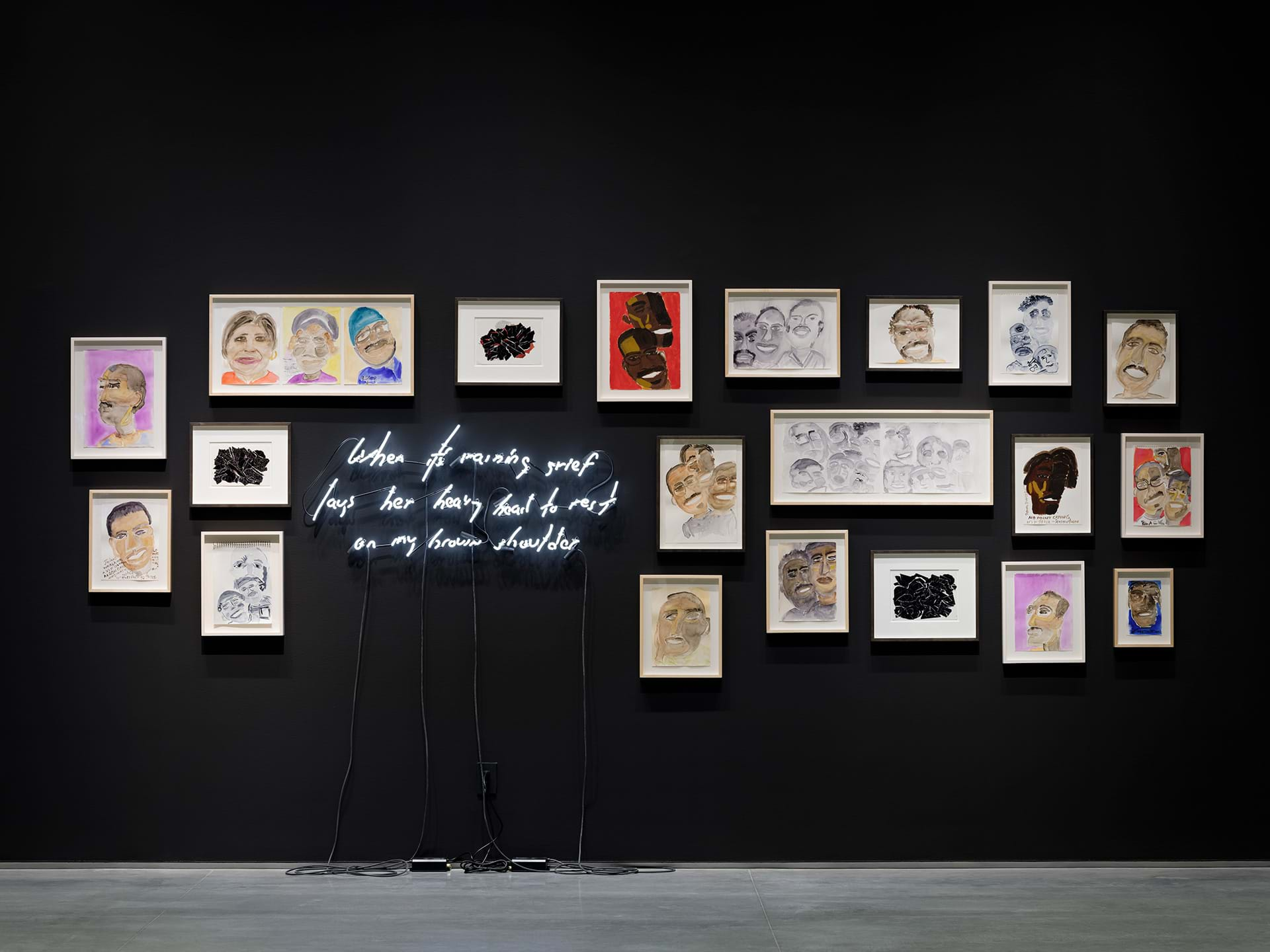 Pamela Sneed
Installation of Selected Works from the Series: Tops, 2022
When My Brothers Were Alive and the Sun Shone, 2022
The Mourning Series, 2018
Untitled Haiku, 2022
Watercolor, acrylic, neon
Dimensions variable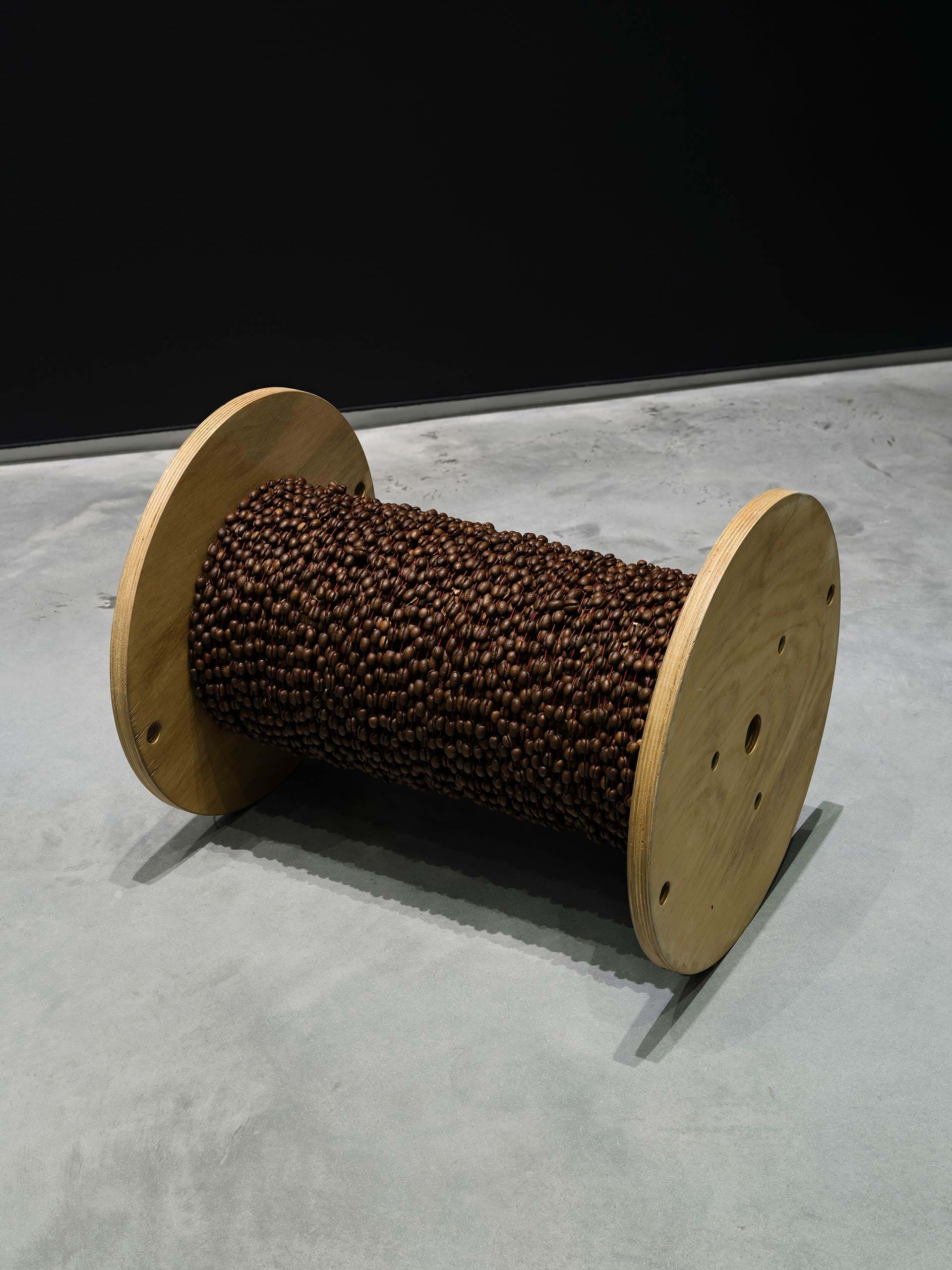 Alex Dolores Salerno
EXTRAHERE, 2021
Coffee beans, thread, and cable reel
16 x 20 x 16 inches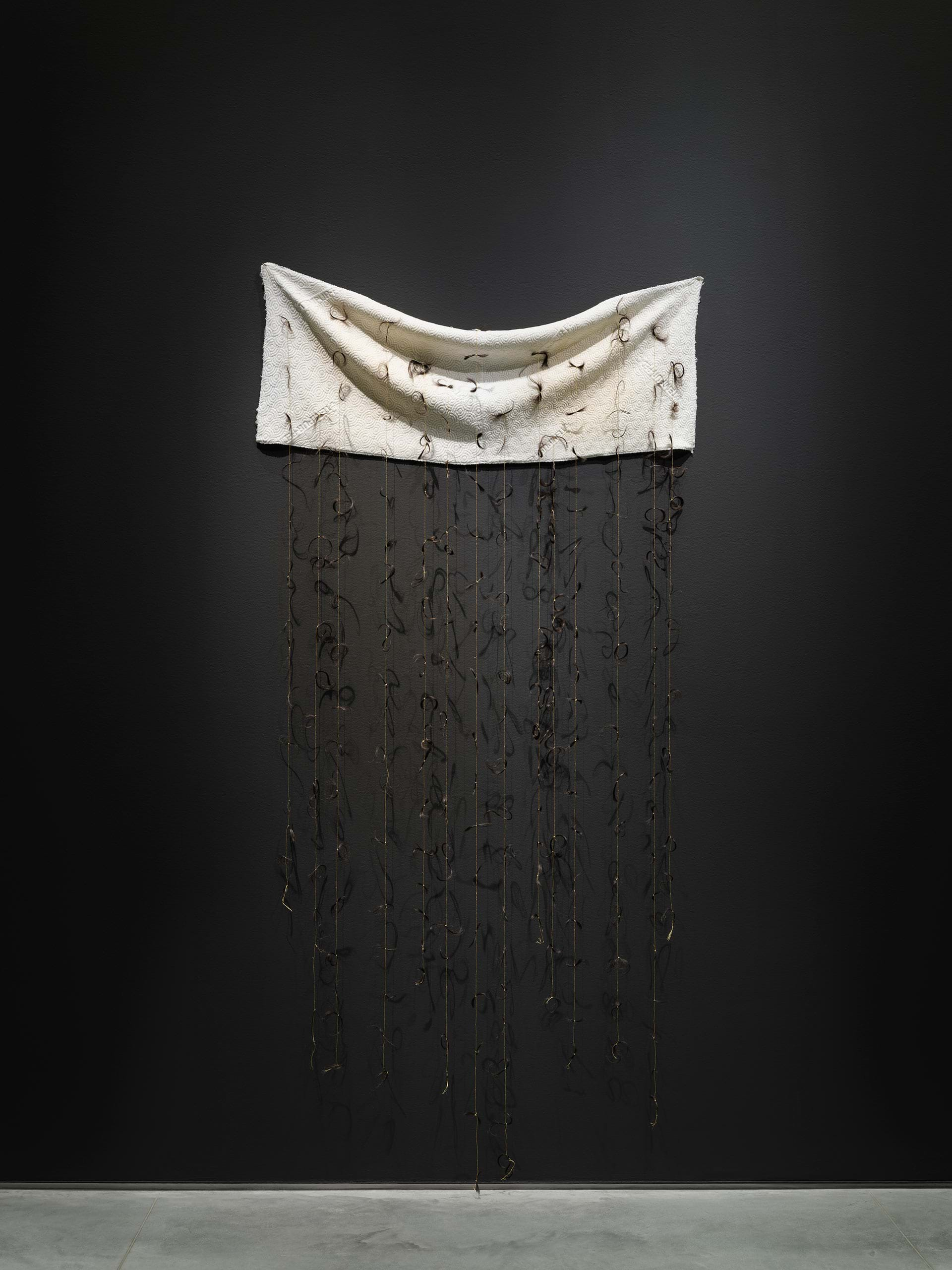 Alex Dolores Salerno and Francisco Echo Eraso
Regalos, 2020
Used pillowcase, handspun thread, hair
94 x 46 inches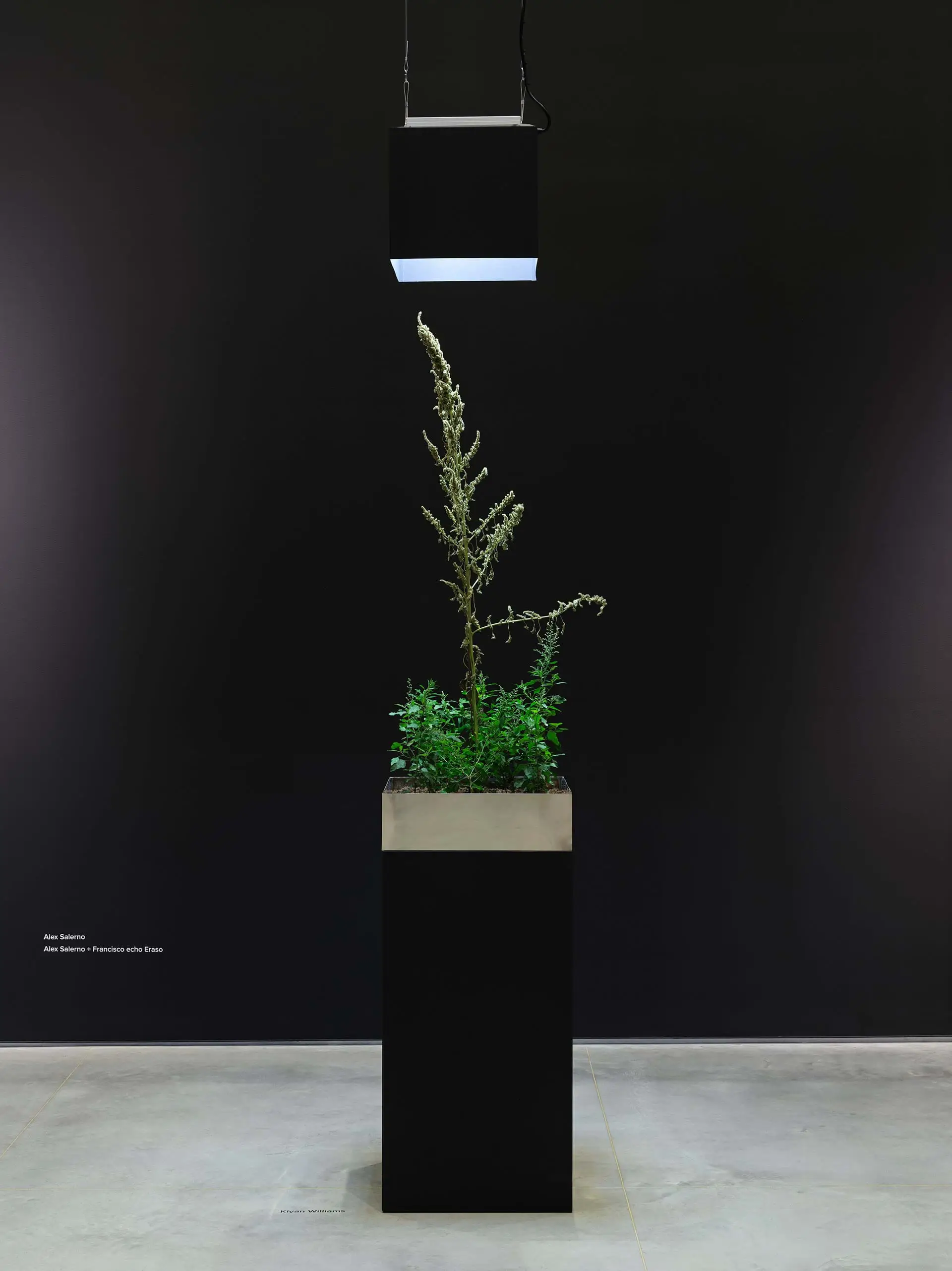 Kiyan Williams
In Defense of Weeds, 2022
Amaranth, LED grow light, mirror-polished stainless steel, MDF
Dimensions variable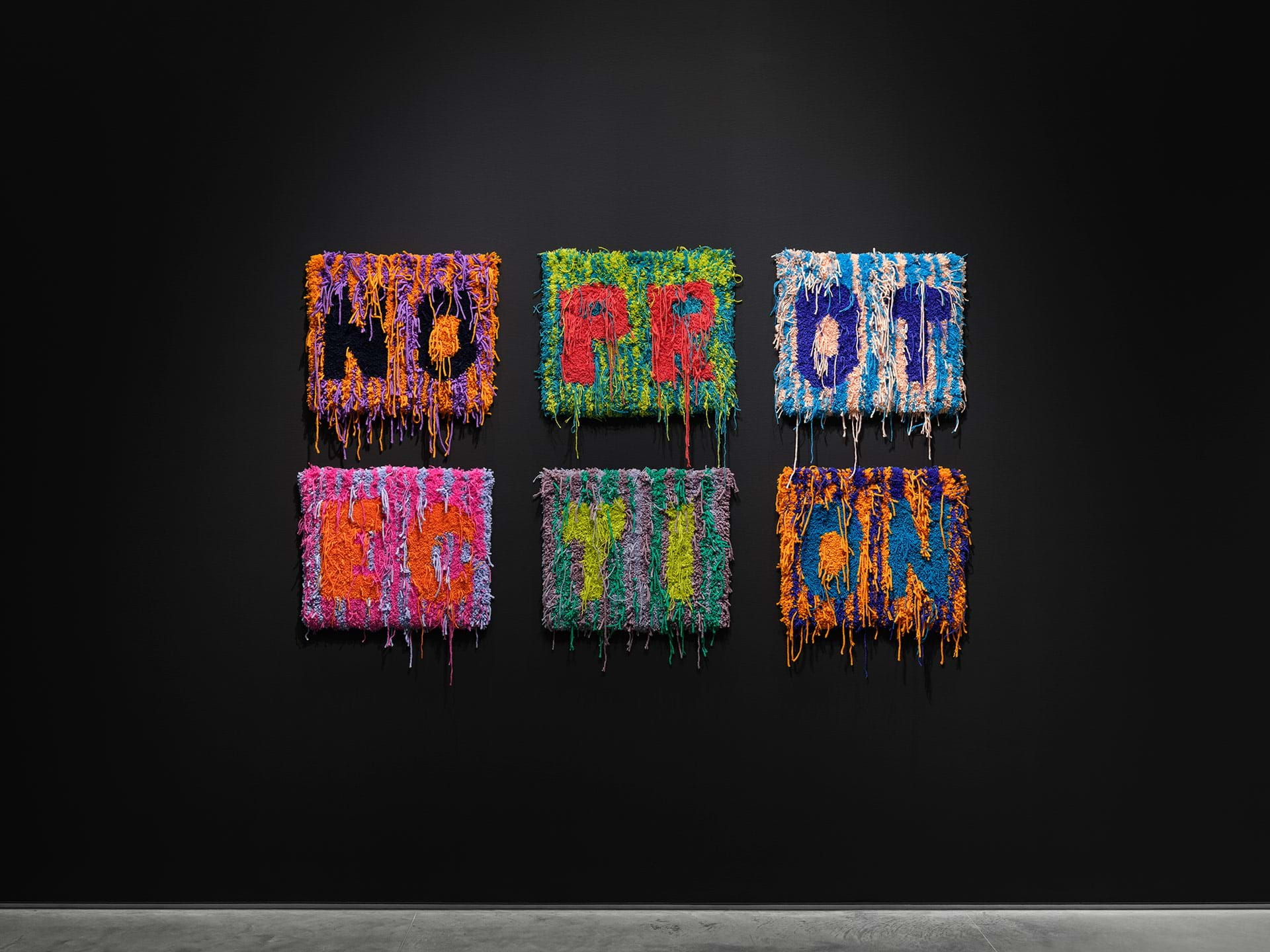 Raisa Kabir
NO PROTECTION, 2020
Yarn, wool, and cotton
20 x 24 x 4 inches each panel
Kevin Quiles Bonilla
Carryover (Blue Tarp in Vega Alta), 2019
C-print
41 x 61 x 2 1/4 inches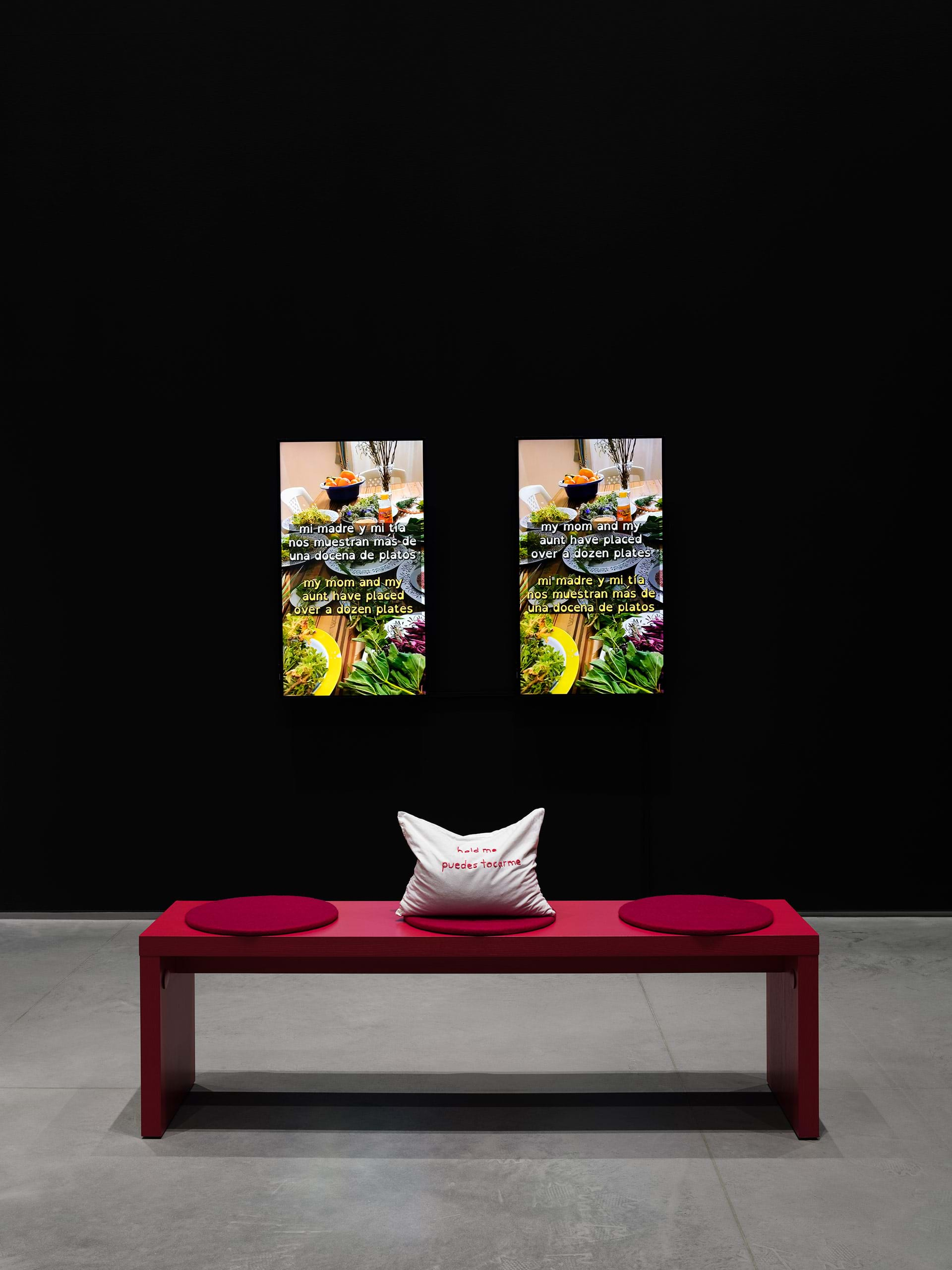 Alex Dolores Salerno
Arranged with Care, 2022
2 channel video, airplane pillowcase, herbs, and the color of horchata lojana
Dimensions variable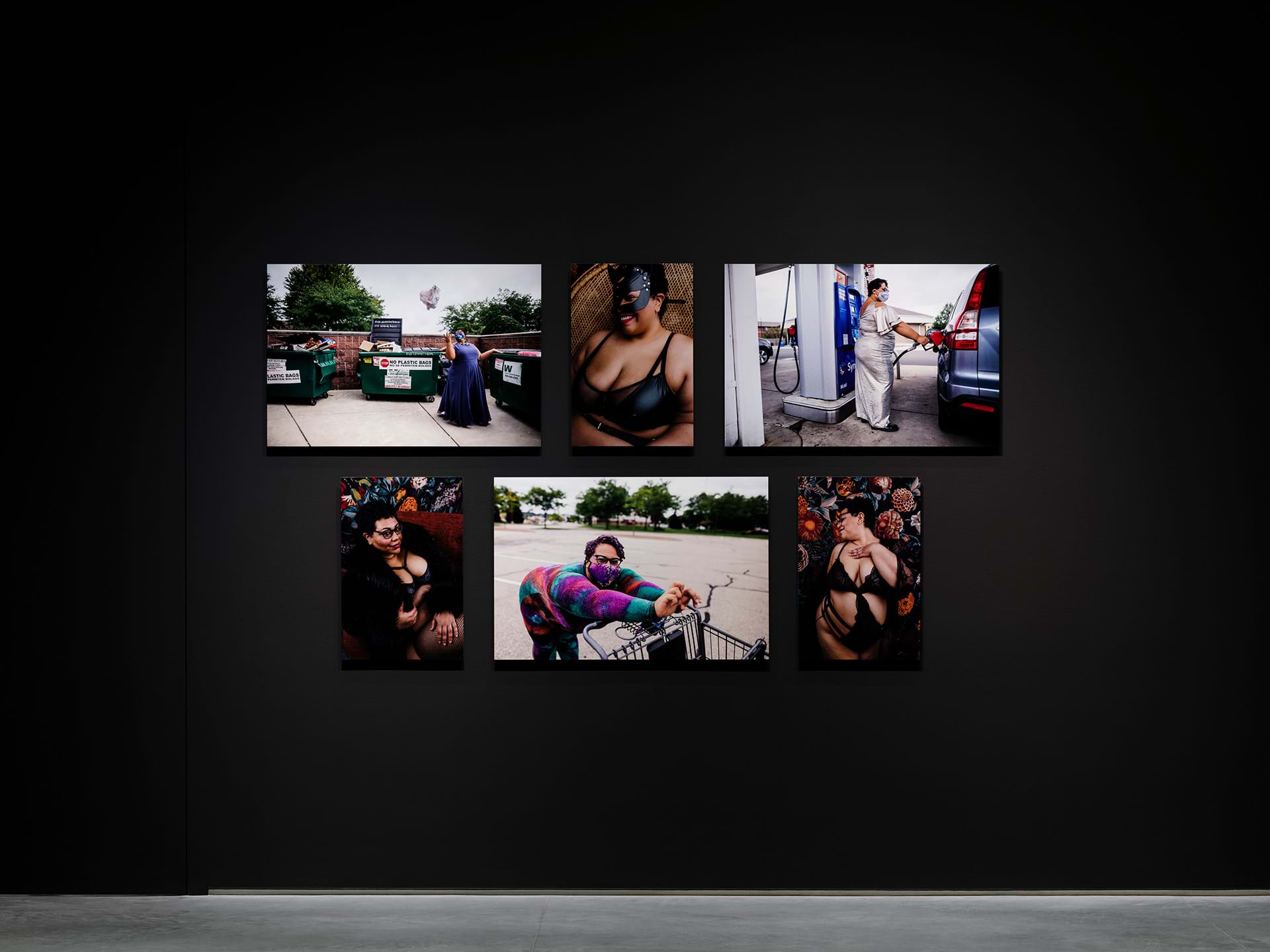 Sami Schalk
Installation of selected works from the series: #QuarantineLooks, Becoming a Pleasure Artist
Embracing the Fabulously Mundane, 2020
24 x 36 inches each
Pleasure is the Point, 2022
24 x 16 inches each
C-prints
Courtesy of Sam Waldron/Dutcher Photography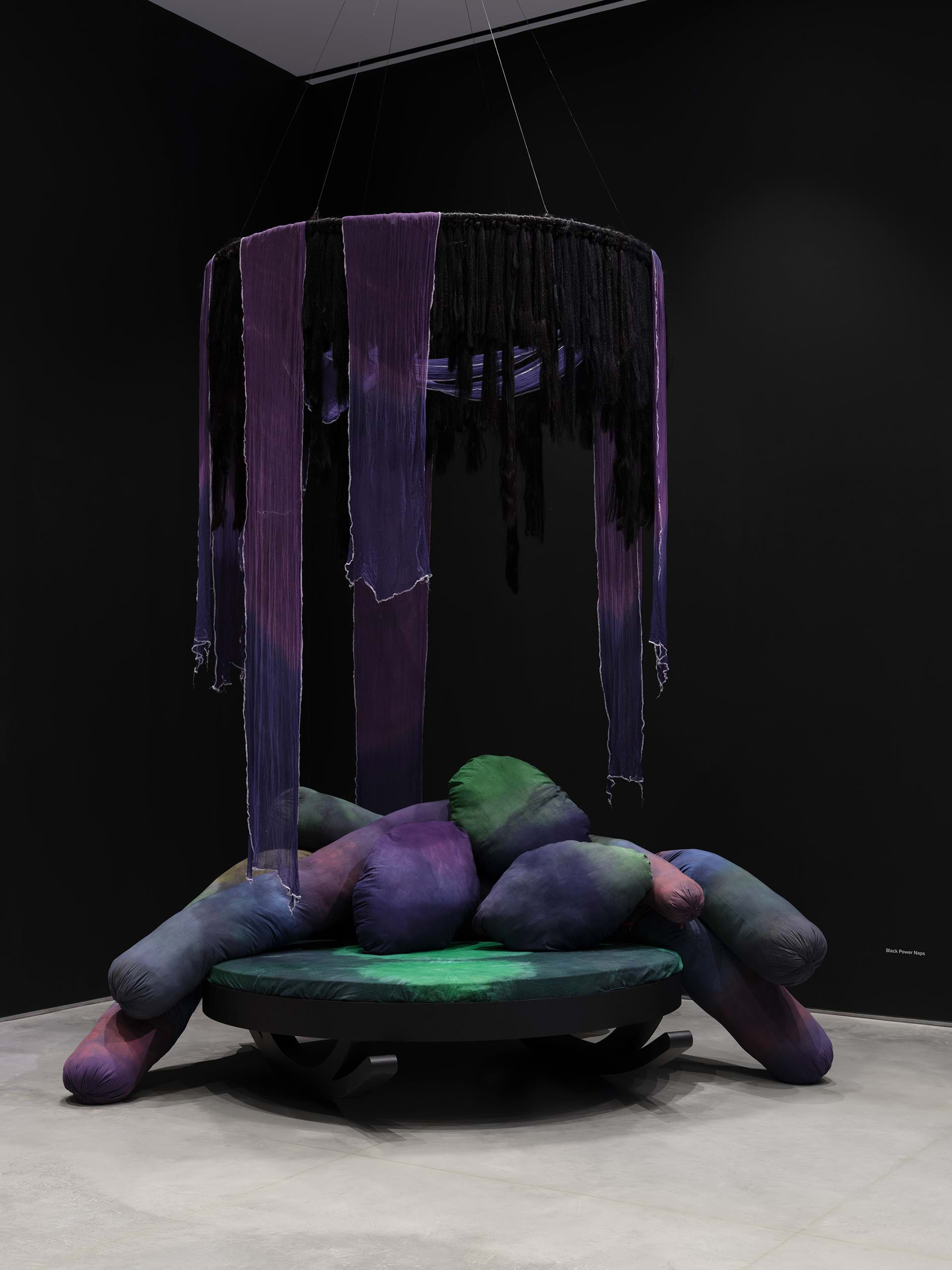 Black Power Naps
Chill Pill (Rockabye Baby), 2022
Plywood, paint, mattress, dye, cotton gauze, Kanekalon hair
16.4 x 9.8 feet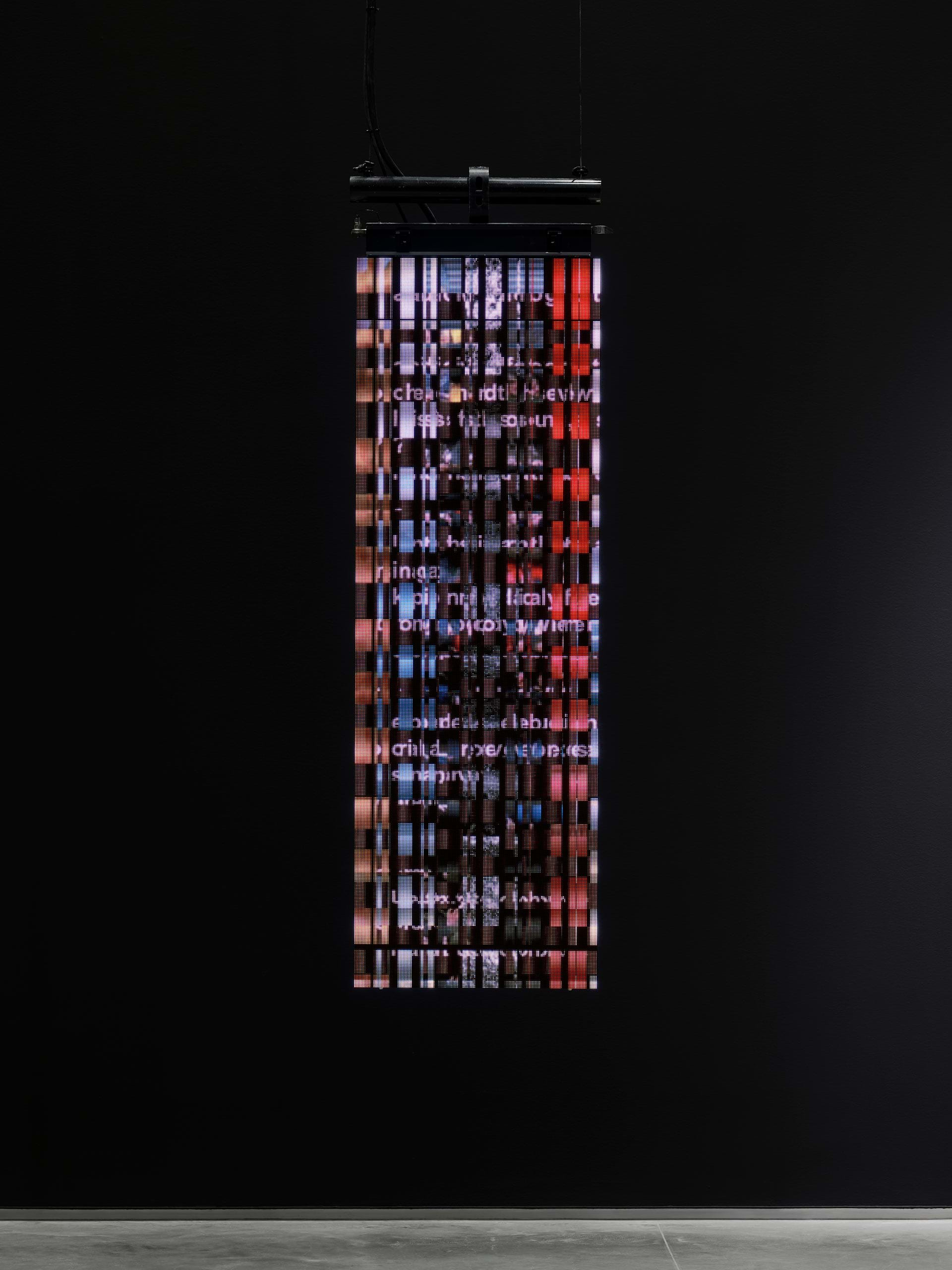 Indira Allegra
TEXERE: The Shape of Loss is A Tapestry, 2022
Commemorative images and text offered from users of TEXERE, LED Tiles
Dimensions variable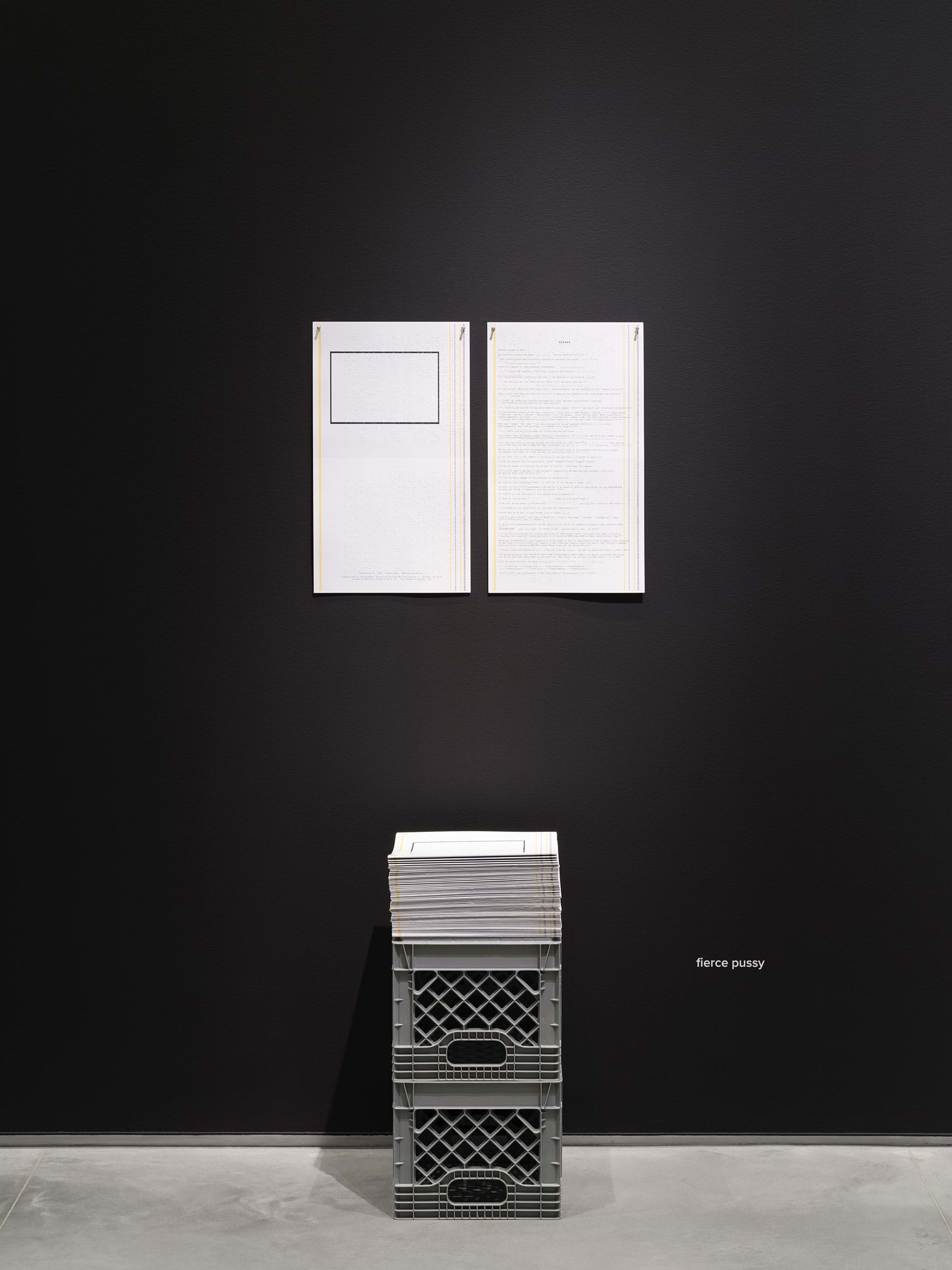 fierce pussy
Transmission VI, 2022
Offset and Braille on paper, limited edition of 3000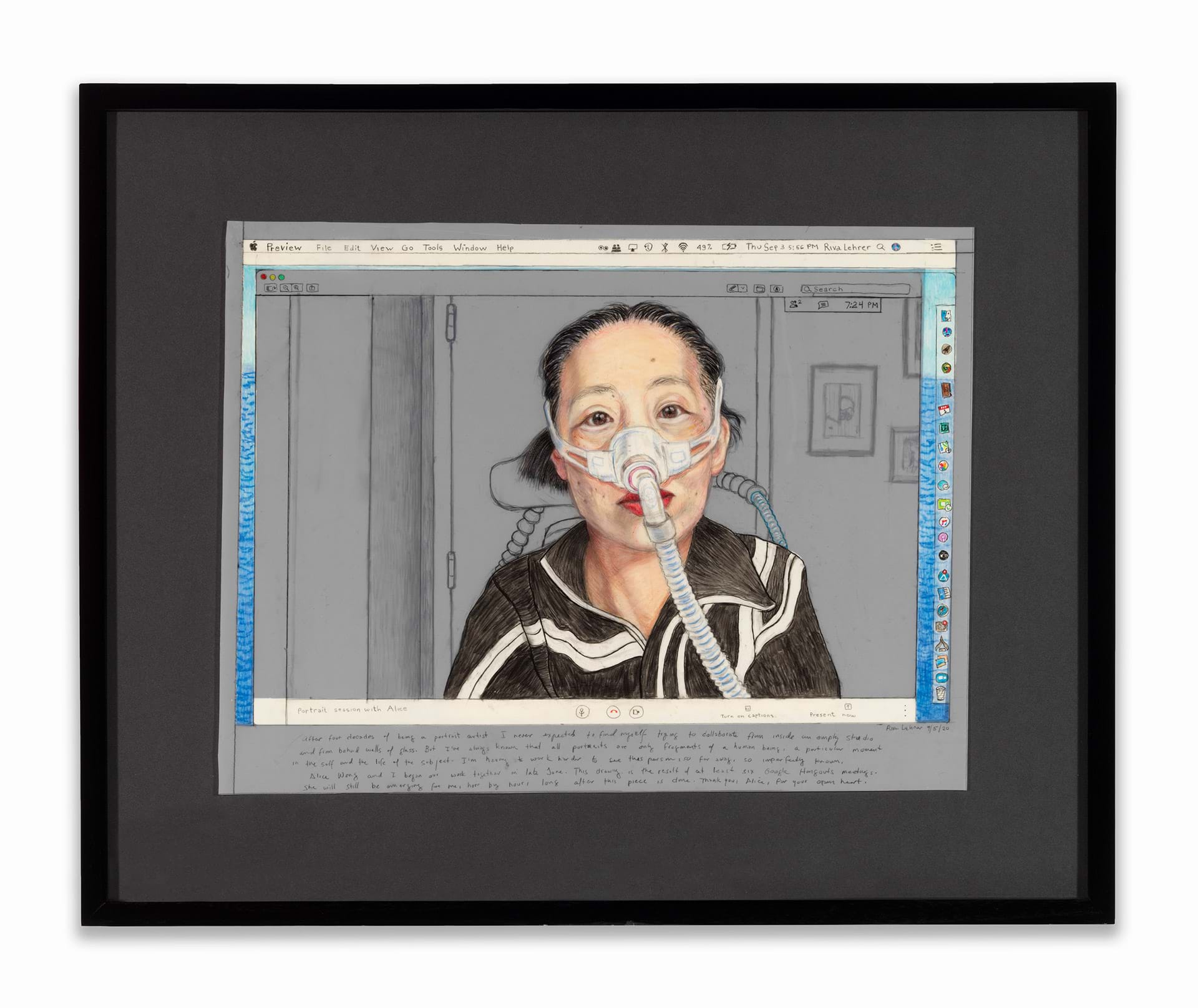 Riva Lehrer
Zoom Portraits: Alice Wong, 2020
Graphite, colored pencil on acetate
25.25 x 31.25 inches

Riva Lehrer
The Risk Pictures: Sharrona Pearl, 2021
Charcoal, pencil, pastel, and collage on acetate and illustration board
25 x 63 inches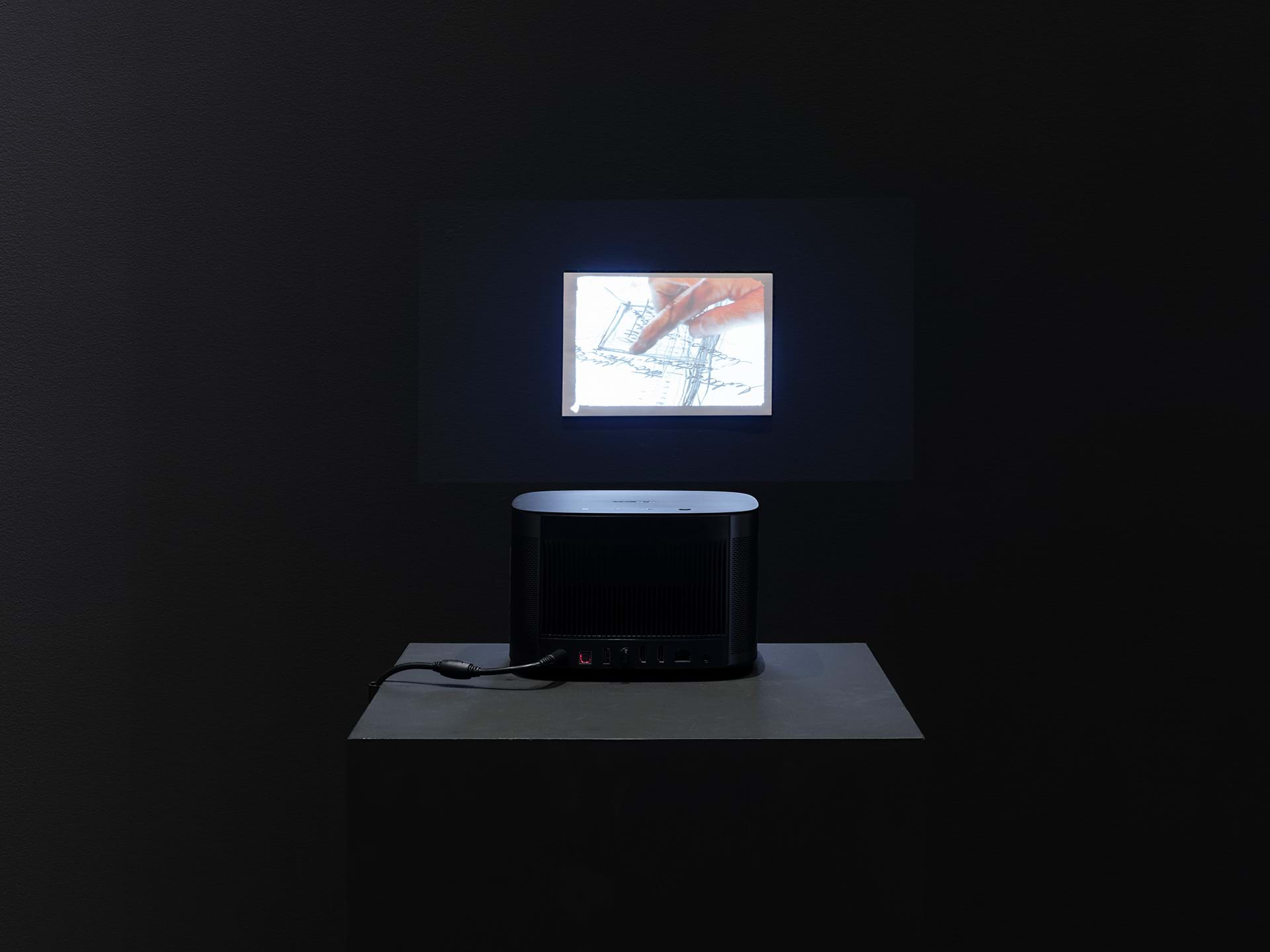 Jill H. Casid
Untitled (throw out), 2017 – 2022
Video (16:30), paper envelope, projector
Conceived, written, and performed by Jill Casid and realized by Jack Kellogg
Dimensions variable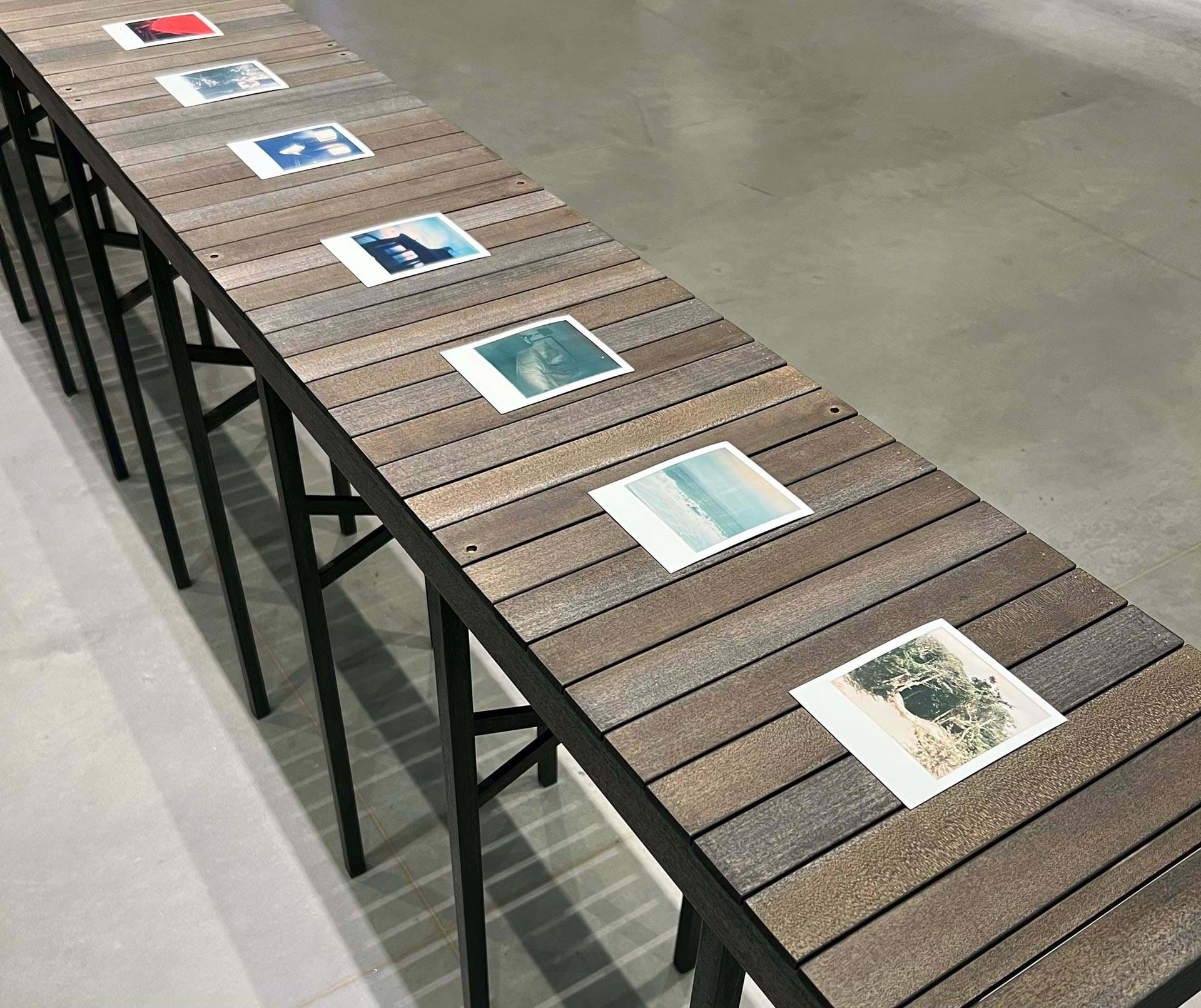 Jill H. Casid
Spirochetes of Contact, 2019
SX-70 Polaroids, wooden support structure conceived in collaboration with and fabricated by Sylvie Rosenthal
30 x 192 x 12 inches