Indisposable: Structures of Support After the ADA, Chapter 5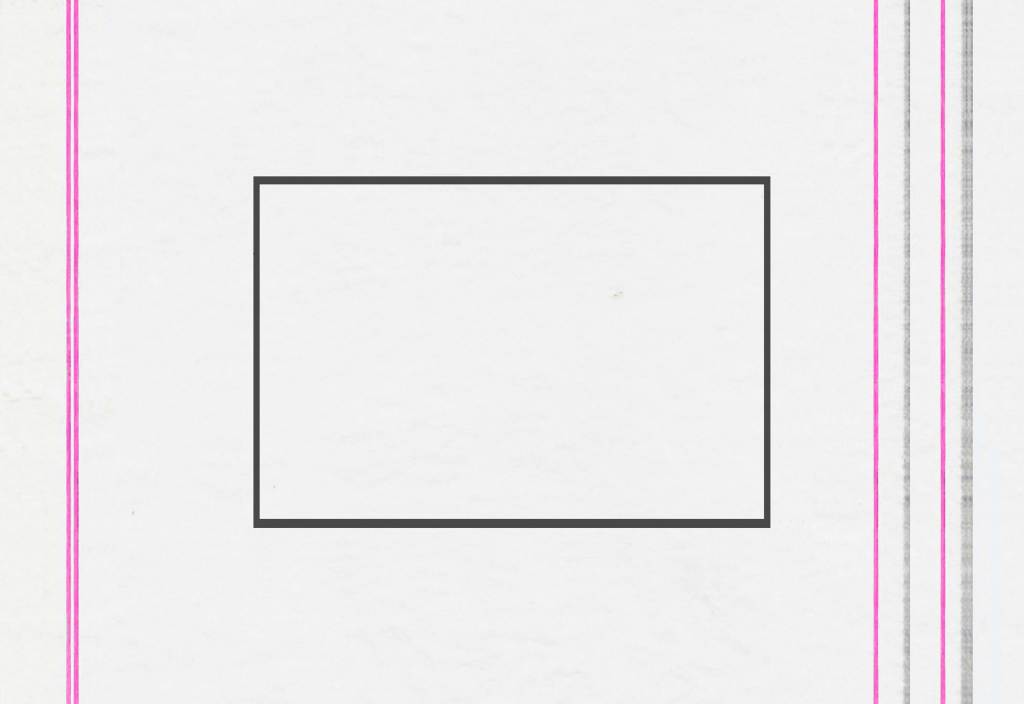 Melancholy as Medium
What to do with the ways we're being undone? Chapter 5: Melancholy as Medium brings us together for an activist wake that refuses to move on. The evening unfolds a ritual of mediumship to conduce our outraged grief as catalytic for the uprising and care work of living with more than one virus, amidst more than one pandemic, carrying our as yet unaddressed losses into the battles we're still waging in the name of supports for the thriving of Black, Brown, Indigenous, crip, queer and trans vitalities.
The evening's session begins with Transmission V (2021) by fierce pussy. Holding space to ask such questions as 'what does a collective grief doula do?', members of the What Would an HIV Doula Do? collective Pato Hebert and Abdul-Aliy A. Muhammad read the introduction of their co-edited zine, What Does an Uprising Doula Do?. Jill Casid debuts a screening of their short film, Untitled (Melancholy as Medium) made especially for Indisposable that conjures with the material fragility of analogue photography to commune with the incalculable but still powerful presence of unredressed loss. Intervening in the telling of HIV/AIDS as history and honoring the transformative powers of Black lesbian litany and elegy, Pamela Sneed performs selections from Funeral Diva (2020) to remind us of the forms that resistance shouldn't have to take— like survival. Master of ceremonies for the evening Heather Johnson will read from her own work and gather session participants for a culminating convocation.
This chapter has been conceived by Jill Casid.
About the curators
Jessica A. Cooley and Ann M. Fox have been curatorial collaborators since 2009. Jessica is a scholar-curator currently finishing her dissertation titled Crip Materiality, which forwards a new methodology to address how ableism affects the understanding and valuation of the very fibers of art materials within curatorial and conservation discourses; Ann is a Professor of English at Davidson College in Davidson, NC, with specialties in disability studies in literature and art. They have co-curated two disability-related exhibitions together, RE/FORMATIONS: Disability, Women, and Sculpture and STARING. In addition, both Jessica and Ann have been invited to give national and international talks, hired as consultants to lend their expertise to issues related to disability and art, and contributed to a broad range of other curatorial projects and publications.
About the speakers
Jill H. Casid is Professor of Visual Studies at the University of Wisconsin-Madison. A historian, theorist, and practicing artist, Casid's research participates in critically extending the scope of intersectional crip and queer-feminist interventions in visual studies. Casid's hybrid research practice combines performative scholarship that pursues theorizing as a creative writing practice with a performance and photo-based art practice dedicated to developing methods for approaching the materializing force of imaging. From 1991 to 2002 she pursued her art practice as part of the photography and performance collaborative SPIR and has since been producing work solo. Her work has been exhibited both locally and internationally and is discussed in such surveys as Harmony Hammond's Lesbian Art in America and Deborah Bright's The Passionate Camera.
fierce pussy – Formed in New York City in 1991 through their immersion in AIDS activism during a decade of increasing political mobilization around LGBTQ+ rights, fierce pussy brought lesbian identity and visibility directly into the streets. Low-tech and low-budget, the collective responded to the urgency of those years, using readily available resources: old typewriters, found photographs, their own baby pictures, and the printing supplies and equipment accessible in their day jobs. fierce pussy was composed of a fluid and often shifting cadre of members. Four of the original core members — Nancy Brooks Brody, Joy Episalla, Zoe Leonard, and Carrie Yamaoka — continue to work together. Recent public manifestations of fp's work include the Vote posters (2018 and 2020), the Transmissions (2016 to the present), the Leslie-Lohman Museum windows (2018) and arms ache avid aeon: Nancy Brooks Brody / Joy Episalla / Zoe Leonard / Carrie Yamaoka: fierce pussy amplified at Beeler Gallery CCAD (2018-2019), ICA Philadelphia (2019) and Palais de Tokyo (upcoming 2023).
Pato Hebert is an artist, teacher and organizer. His work explores the aesthetics, ethics and poetics of interconnectedness. His creative projects have been presented at Beton7 in Athens, the Centro de Arte Contemporáneo in Quito, the Ballarat International Foto Biennale, the Songzhuang International Photo Biennale, and IHLIA LGBT Heritage in Amsterdam. He teaches as an Associate Arts Professor and serves as Chair in the Department of Art & Public Policy at Tisch School of the Arts, New York University. His students have twice nominated him for the David Payne-Carter Excellence in Teaching Award. He has long worked in HIV prevention initiatives with queer communities of color. He continues these grassroots efforts at local and transnational levels, working with social movements and community organizations to develop innovative approaches to HIV mobilization, programs, advocacy and justice. He is a COVID-19 long hauler, living with the impacts of the coronavirus and publicly addressing the pandemic since March of 2020.
Heather Lynn Johnson is an artist and poet living in New York. Her work is characterized by its lyricism and cultural critique. Johnson's formal approach to the narrative, whether visual or poetic, is distinguished by her willingness to lay bare her own existence. She uses archived ephemera and library collections as a visual language, material, or origin point to excavate a truth. Centered around Black American trauma, disregard, and pain, with an emphasis on objectification and lost histories, Johnson uses an autobiographical framework and considers her work self-portraits, imbued by her lived experience as a butch Black lesbian.
The 2019 Leslie-Lohman Museum Fellow and 2017 Literary Fellow for Queer|Art|Mentorship, Johnson is the author of "The Survival Guide For Queer Black Youth" (Inpatient Press, 2017). She received an MFA from the Rhode Island School of Design and has lectured at the Fashion Institute of Technology and Pratt University. Johnson's artwork and poetry is in the collections at the Whitney Museum of American Art and she has received an International Photography Lucie Award. Her art has been exhibited internationally and most notably at the Schomburg Center for Research in Black Culture. Presently, Johnson is painting self-studies for her "After Basquiat" and "Icons" series while working on her next book of poetry "I Owe You Nothing: How to be Black and Free". She is currently a co-curator for Queer|Art|Film and working on her first solo show "The Essence We Leave Behind" opening in March 2022.
Abdul-Aliy A. Muhammad is a co-founder of the Black and Brown Workers Co-op. In their work, they often problematize medical surveillance, discuss the importance of bodily autonomy, and center Blackness. They identify as queer and nonbinary and grew up in West Philadelphia.
Pamela Sneed is a New York-based poet, writer, performer and visual artist, author of Imagine Being More Afraid of Freedom than Slavery, KONG and Other Works, Sweet Dreams and two chaplets, Gift by Belladonna and Black Panther. She has been featured in the New York Times Magazine, The New Yorker, Hyperallergic and on the cover of New York Magazine. She is online faculty in SAIC's low res MFA teaching Human Rights and Writing Art and has also been a Visiting Artist at SAIC in the program for 5 consecutive years. In 2020,she was the Commencem ent Speaker for the low-res MFA program at SAIC. She also teaches new genres in Columbia Universities' School of the Arts. She has performed at the Whitney Museum, Brooklyn Museum, Poetry Project, MCA, The High Line, New Museum, MOMA, Broad Museum, New York Public Library, NYU and the Toronto Biennale. Her visual poetry work is currently on view at Whitman Walker. She delivered the closing keynote for Artist, Designers, Citizens Conference/a North American component of the Venice Biennale at SAIC. She appears in Nikki Giovanni's "The 100 Best African American Poems." In 2018, she was nominated for two Pushcart Prizes in poetry. She is widely published in journals such as The Brooklyn Rail, Art Forum Magazine, The Paris Review, Frieze Magazine and on the Academy of American Poets website. She is the author of a poetry and prose manuscript Funeral Diva published by City Lights in Oct 2020 featured in the New York Times and Publishers Weekly. She has shown visual work on the HOOK website, curated by Eric Shiner. She has upcoming work in a show at Leslie Lohman Museum and will have her first visual solo show at Motherbox Gallery. She is a Lambda Literary Award Finalist.