Artist Talk: Kelly Sinnapah Mary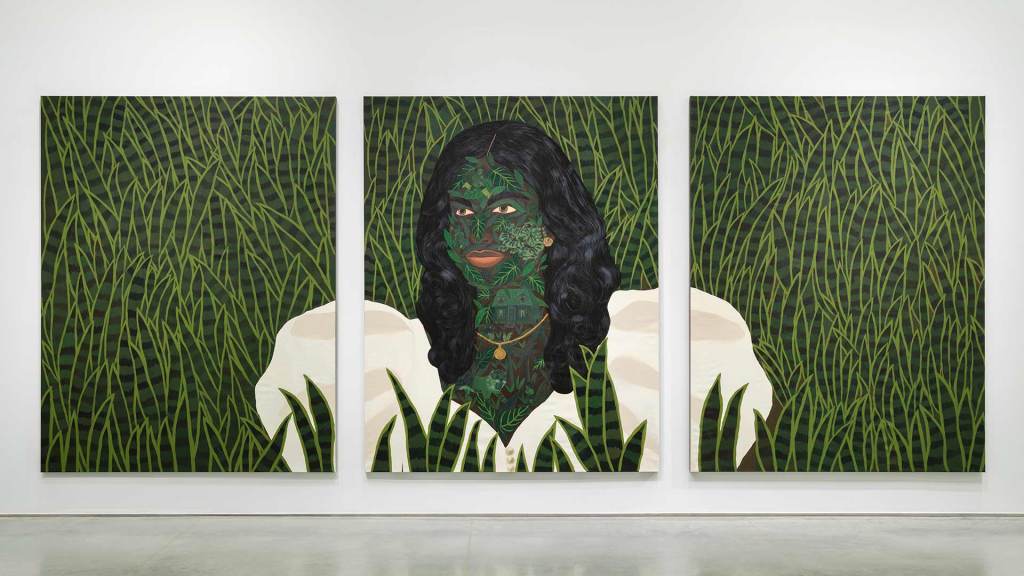 Artist Kelly Sinnapah Mary will discuss the evolution of her multi-year series "Notebook of No Return," up to its most recent iterations, "Memories" and "Childhood Sanbras," being presented at "everything slackens in a wreck" with curator Andil Gosine. Video artist/scholar Richard Fung, who wrote about Sinnapah Mary for the exhibition catalog, will give introductory remarks.
About the speakers
Kelly Sinnaphah Mary lives and works in Guadeloupe. Through various mediums, the artist creates images that refer to the tales and biblical stories of her childhood, mixing cruelty and enchantment, while exploring postcolonial dilemmas and resistance to self-invention. A graduate of Toulouse University (France) in visual arts, her work has been shown in Guadeloupe, France and internationally, including Miami (PEREZ Art Museum), Washington DC (IDB Gallery), Hong Kong (Osage Foundation), New York (Pool Art Fair), Paris (Maëlle Galerie), and the 34th Biennale of Sao Paulo (Brazil).
Andil Gosine is a Professor of Environmental Arts and Justice at York University in Toronto, and author of Nature's Wild: Love, Sex and Law in the Caribbean (Duke University Press, 2021). His research, curatorial and artistic practice considers historical and contemporary imbrications of desire, power and ecology, and the work represented in everything slackens in a wreck emerged from his multi-year project "Visual Arts After Indenture," which also led to numerous publications, including special editions of Small Axe, Wasafiri and Asian Diasporic Visual Arts of the Americas. He is currently engaged in creative collaborations with many artists to further elaborate ideas in Nature's Wild toward the production of new creative works which will be exhibited at various venues internationally over the next five years.
Richard Fung is an artist and writer born in Trinidad and based in Toronto.
His work comprises challenging videos on subjects ranging from the role of the Asian male in gay pornography to colonialism, immigration, racism, homophobia, AIDS, justice in Israel/Palestine, and his own family history.
Ford Foundation Gallery
320 E 43rd St, New York, NY 10017
Proof of full vaccination is required for all events at the Ford Foundation Center for Social Justice.
Please read our full guidelines before arrival.