Radha Wickremasinghe
Program Officer, Gender, Racial, and Ethnic Justice International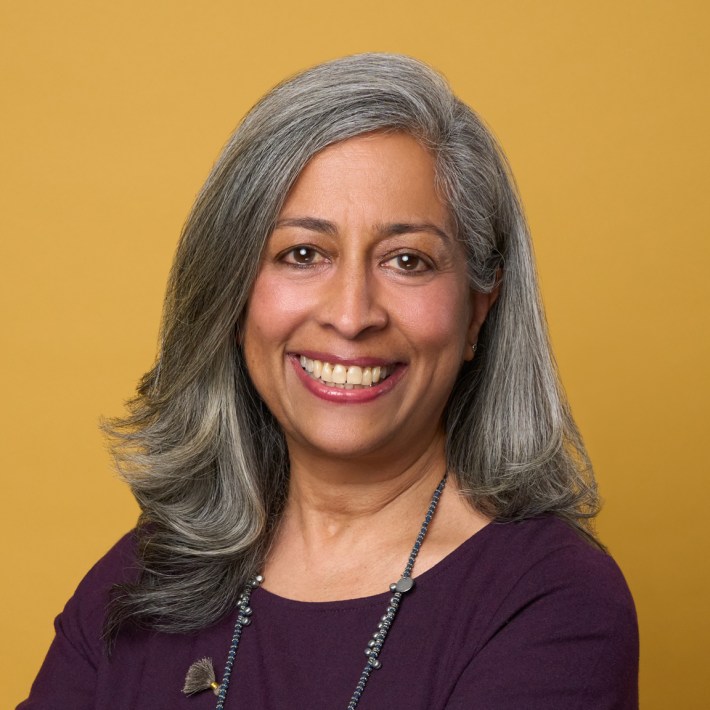 Radha Wickremasinghe is a program officer for the foundation's international Gender, Racial, and Ethnic Justice program. She has over 20 years of experience working on issues related to women's rights, gender equality, and social justice.
Before joining Ford in 2020, Radha served for eight years as a senior program officer for Women's Rights at the London-based Sigrid Rausing Trust, where she managed a broad portfolio of grantees in sub-Saharan Africa, Central America, the former Soviet Union, and the United Kingdom. At Sigrid Rausing Trust, her work with global partners sought to combat violence against women and girls, defend sexual and reproductive rights, and strengthen movements for women's rights in the Global South. Prior to that, she worked at Womankind Worldwide and Christian Aid, where she managed programs and partnerships addressing women's civil and political participation, as well as violence against women in conflict and post-conflict and humanitarian contexts in South and Southeast Asia. Earlier in her career, Radha was with Pradan in India, working with rural Dalit women. She also worked at the Dalit Solidarity Network UK, which campaigns against caste-based discrimination in Asia.
Radha holds a bachelor's degree in economics from the London School of Economics.